Packaging says a lot about a product.  Marketing people really understand that differentiating (demanding a higher price for) a high quality product requires an associated buying and unwrapping experience.  Nowhere is this more true than the world of wine.  The ceremony afforded to opening a bottle of wine is a marketing man's dream.  I feel short changed if a wine is not "wrapped" according to its value.
The foil on the cap of this wine was reassuringly thick, I've seen lead flashing with less substance.  This is a good quality wine already…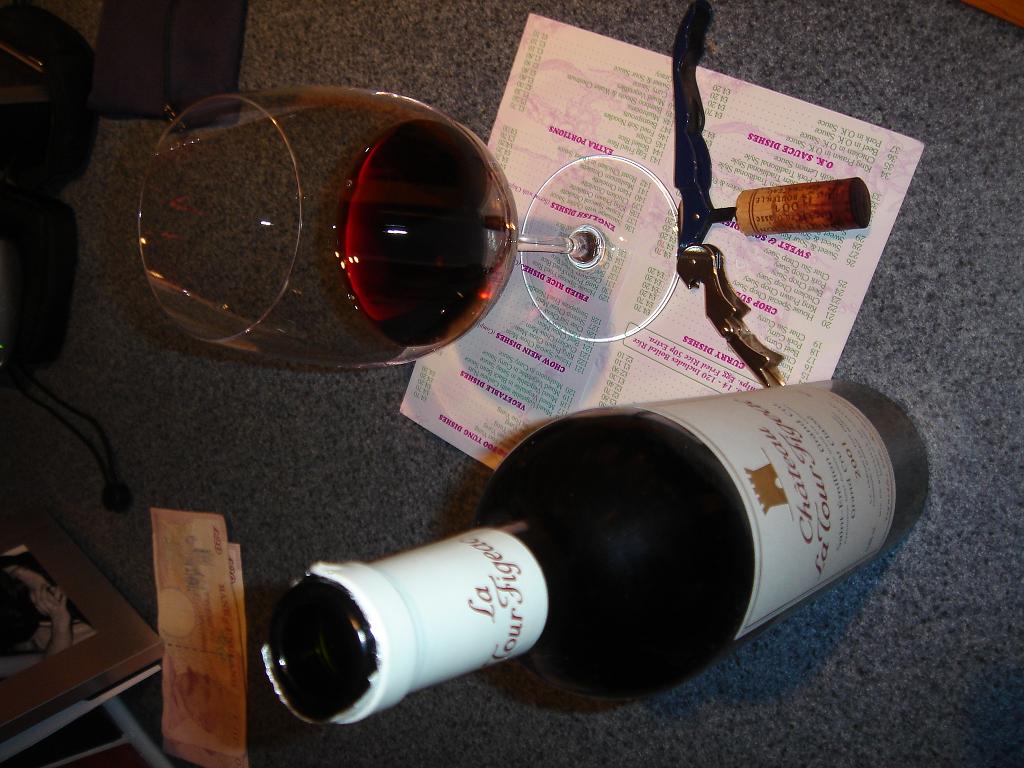 The bottle came from the Sunday Times Wine Club Presidents Cellar which averages about £20 per bottle.  I read the Château's website with "interest" which is a euphemism for bewilderment.  It appears not to have been updated for several years.  It is clunky and unhelpful by today's standards.  It describes the wine thus:
The complex bouquet is characterised by the intensive expression of black cherries and plums as well as red and black berries, and is completed by underlying hints of violets, eucalyptus and mint.
Notes of vanilla, coffee and spices, which are due to the ageing in new oak barrels, are already well integrated in the young wine and will add a slight sweet spiciness in time.
I don't think I drank the same wine.  Mine smelt of cabbage.  It tasted powerful and intense but it was more vegetal than fruity.  There was smoke, figs and vanilla (hang on, were there really figs or was I influenced by the nomenclature?)  After settling in, I declared on stewed rhubarb and custard.  A serious wine that demands respect.  Very enjoyable but not as fruity as described by the makers.
At an unusually accurate 13.6% alcohol, it's right on my sweet spot.  75% merlot should possibly bring more fruit to the table.  Maybe it is my taste buds that are out of kilter.  As I said this is a serious wine that demands respect…