Prezzo, the Italian restaurant chain whose only USP seems to be weird artwork has opened a branch in Thame, Oxfordshire.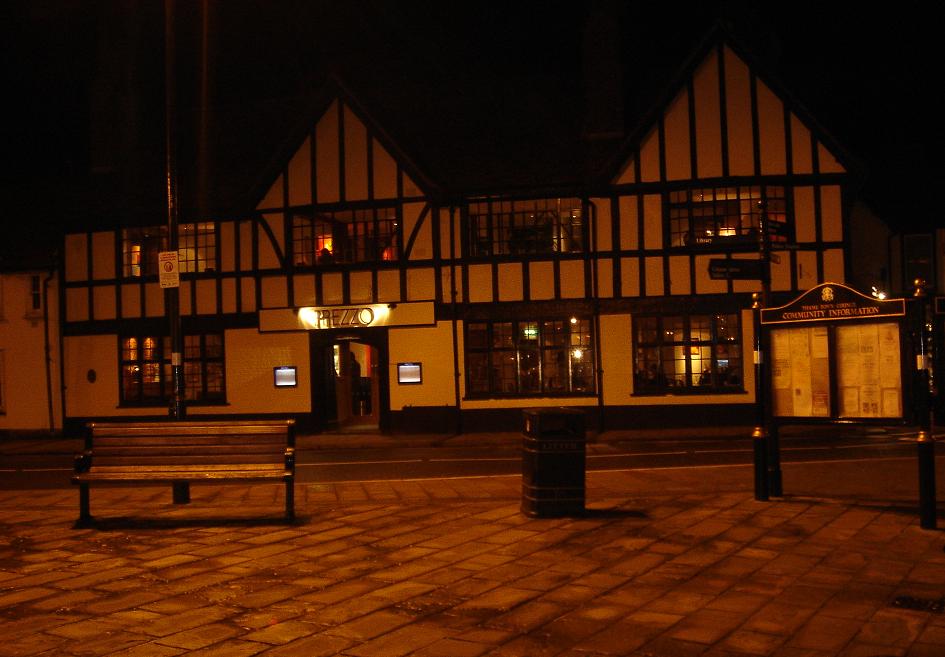 Regular readers know I am not all that fond of chain restaurants, but I was stuck in Oxfordshire on a Sunday night and all the local independent places that had been recommended to me were shut.
The warning bells were first sounded when I examined the wine list.  Then for some completely inexplicable reason, lightning tolled twice.  For the second time in my life I ordered a bottle of Chianti in a wicker bottle.  Why oh why?  Er…. for some reason my brain regressed to the 1970s.  I thought it might be fun!  It wasn't.
This Villa Domiziano was only £15.95 but was one-dimensional.  The single dimension was measured in cherry lips from the pic'n'mix counter.  Cheap jellies.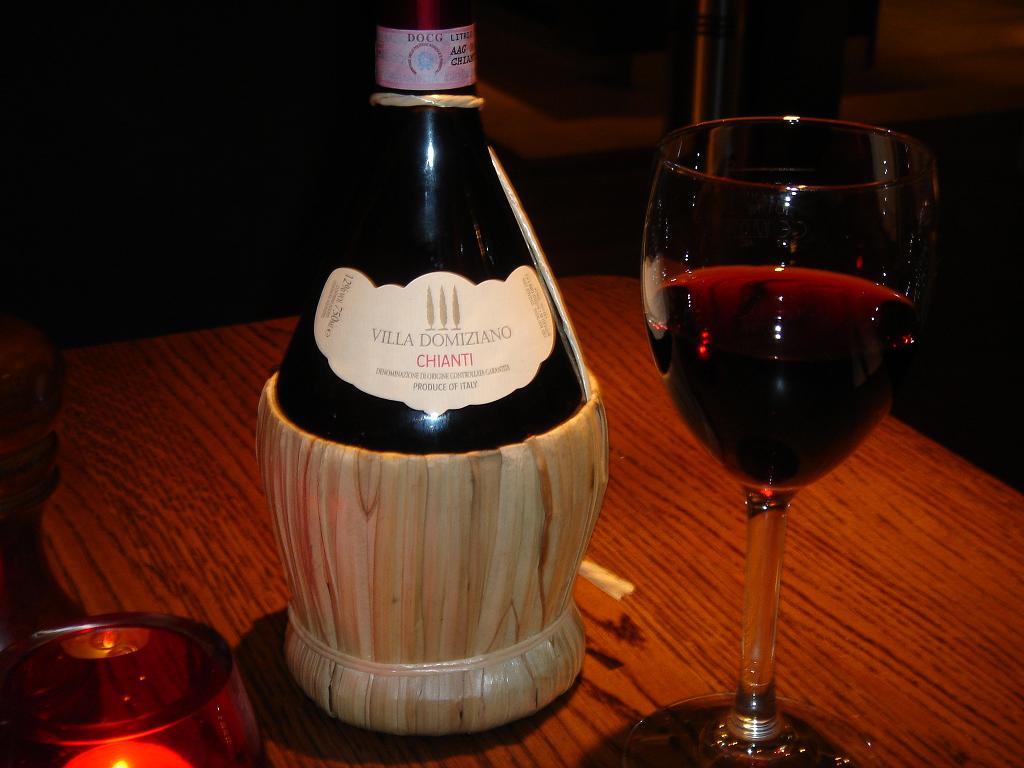 Wine list aside, the food menu looked interesting.  I selected the Risotto al Funghi and a Pizza Quattro Formaggi.  They say that hunger is a great sauce, unlike the one served with this insipid and bland Risotto.  I had not eaten for two days (due to illness), but the Risotto was plated in seconds and was only redeemed by the liberal dose of fresh spinach and freshly grated parmesan.
The pizza oven looked top drawer but the Quattro Formaggi was sock drawer at best.  The goat's cheese, mozzarella, gorgonzola and parmesan were companions only in the same way as the four horsemen of the apocalypse.  But war, pestilence and death aside, it turned out to be famine that was the over-achiever after an under-performing meal.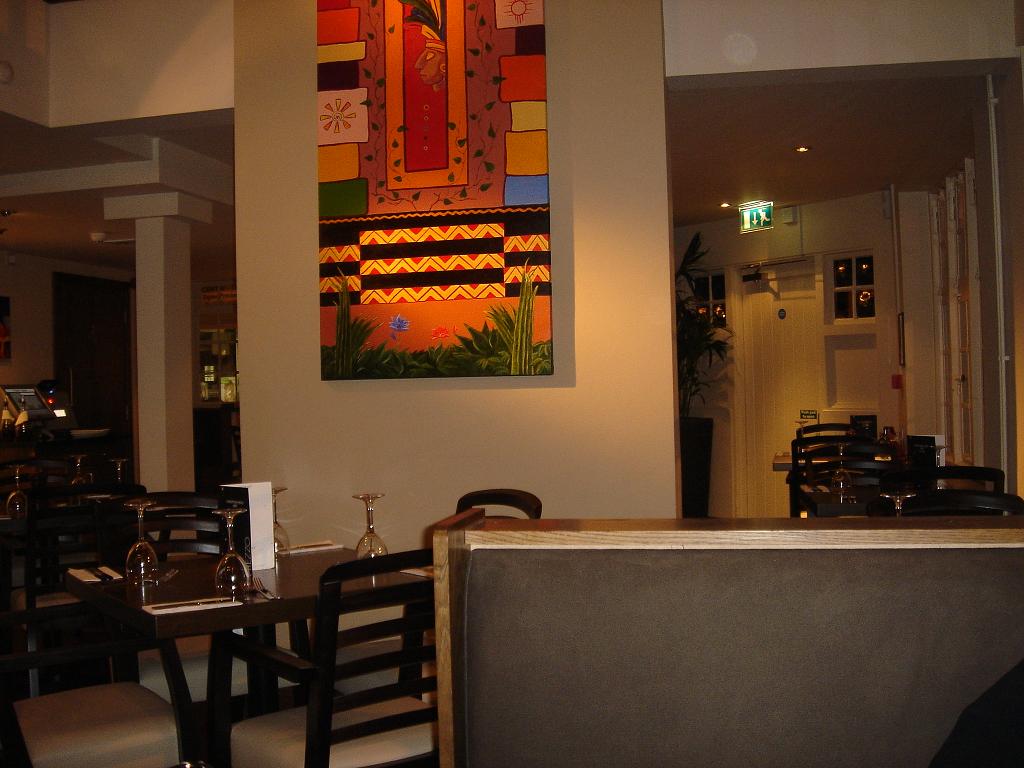 I do think that Prezzo is learning.  Once open a few more weeks it will improve.  But even when it does, it will still be a chain.  A team of imported cheap East European labour waiting staff serving process controlled, McDonalds style factory meals.
I thought that Serbia was close enough to Italy to understand the importance of coffee, but the waitress served my macchiato in a preternatural style.  In most regions of Italy, a macchiato is an espresso with a small amount of frothed milk on top.  In Prezzo, a macchiato is apparently tea with chocomilk and a shake of cocoa powder on top.  Weird and ugly, like my first girlfriend.
It was not all bad.  The atmosphere is friendly, and the building is a fabulous piece of architecture, albeit with offbeat artwork on the walls.
Summary – lovely building, tastefully converted, average formula food, dodgy service.
Prezzo.  2, Cornmarket, Thame, Oxon.  OX9 3DX.  Tel:  +44 (0) 1844 218542.  VAT no (should you need to reclaim):  7606596 07