Has Ian Simpson finally moved in?  From my bijou pad in Manchester I can see his penthouse apartment atop the Beetham tower, self appointed tallest residential building in Europe.  Recently I have noticed some lights on the top floor for the first time, so maybe it is finally fitted out?
The fact that I can see his penthouse is far from remarkable since most residents of Greater Manchester, the Outer Hebrides, and the caves of Afghanistan can see this proud member of a building.
So some of you may assume that I reside in the forgotten 1970's part of town.  I beg to differ!  And so must the poor producers of Muscadet when challenged.  Muscadet is sooooooo 1970's.  Sooooooo much so I wanted to remember it rather than forget it.  Is Sèvre et Maine really a second class citizen compared to the more fashionable and expensive Loire appellations like Sancerre and Pouilly Fumé?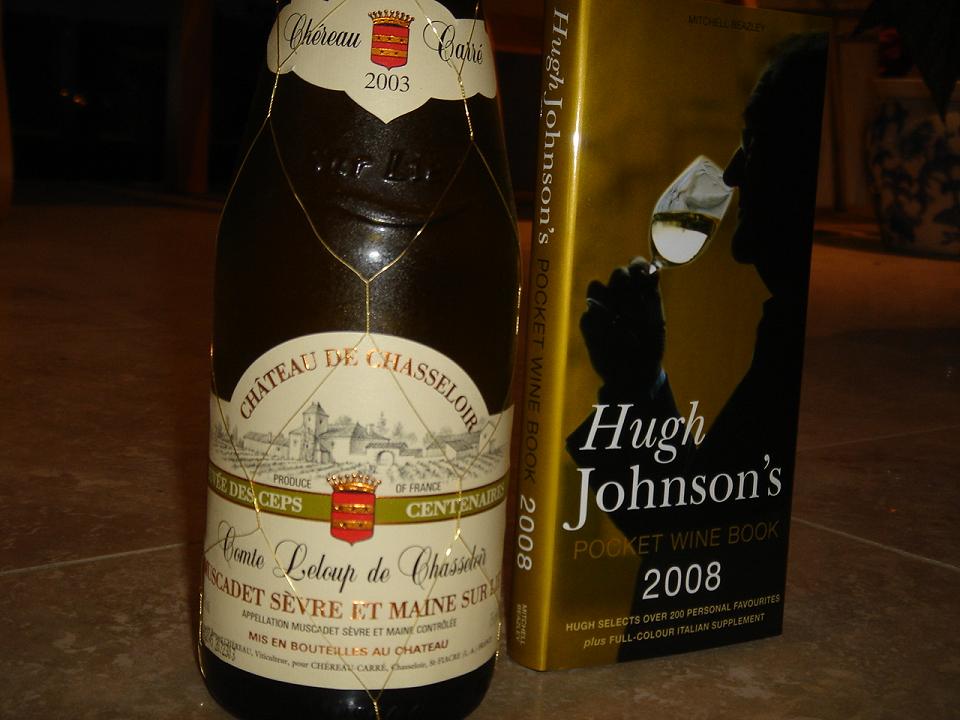 This Château de Chasseloir 2003, Compte Leloup de Chasseloir, Muscadet Sèvre et Maine sure Lie, Chéreau Carré, Cuvée des Ceps Centenaires, surely wins the prize for longest name on a bottle of wine…. but does it win any prizes for taste?
I discovered only lemon mousse flavours but this was, like the real dessert, crisp light and refreshing.  At 12.5% a very drinkable wine for about 10 Euro.  Not as serious as a Sancerre in the same way that I am not as rich, or creative, as Ian Simpson.  But I have my qualities.  I just like to keep them quiet.  Maybe the Muscadet producers should model themselves a little more on Ian Simpson than me.