A mate of mine, Grayo, who is also a Man City fan, abhors the colour red because it's the colour that the team from the dark side of Manchester play in.  So what colour is his car then?  "Erm. well it's a sort of cherry colour."  "It's bloody red!" I laughed.  "But the mileage is really low and it was a real bargain" he proffered in weak defence.
I agree that wherever practicable, one should buy an item based on any colour but red, and I once had a red car re-sprayed to avoid embarrassment.  But then there is wine.  Ah wine.  This life long axiom falls apart at the seams, since I have only ever seen one blue wine and it was grim.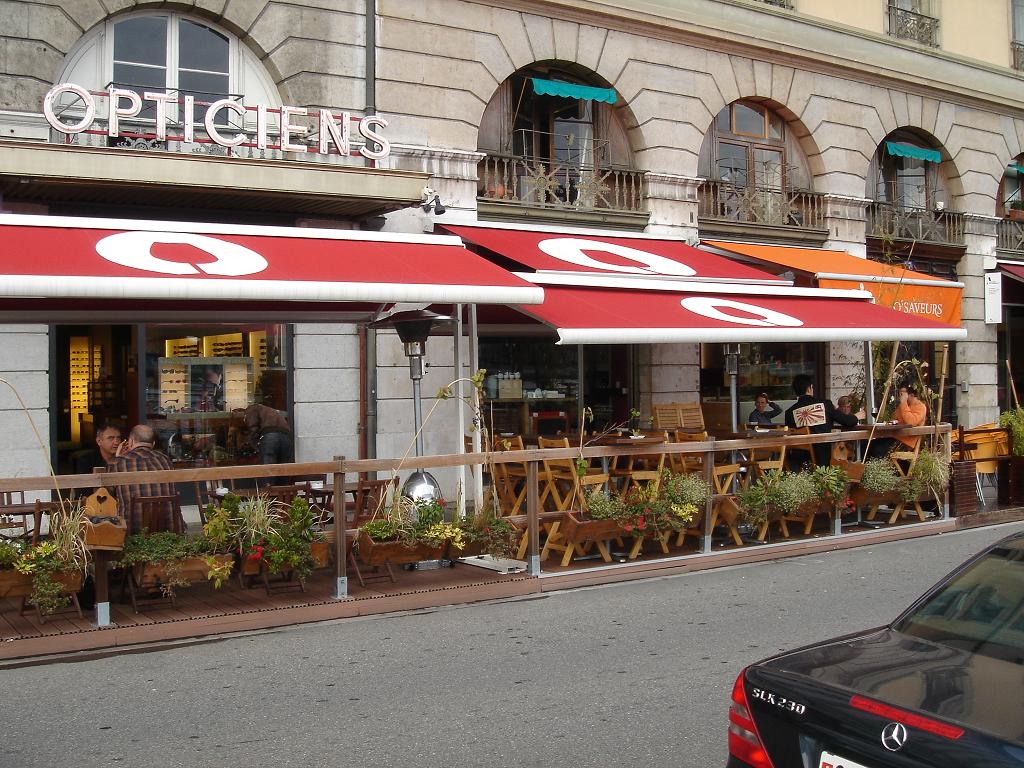 So spotting a bar in Geneva which could have been named after a Man United kit, I approached with trepidation.  I am sick of seeing United players out on the town in Manchester whilst the City players sleep soundly preparing for the next game (or maybe just don't get recognised).  Would Le Rouge et le Blanc be crammed with Swiss footballers, winos, or just ordinary folk?
We popped in for an evening meal but ended up only taking a swift drink.  There was no kitchen to speak of.  The menu was one course long.  The waitress had the wine list in her head so a 20 minute conversation ensued (in my pidgin French).  I was losing the will to live whilst simultaneously risking death by de-hydration, so I asked for something local.  I tried to joke that she should make it snappy, like a crocodile sandwich, but this didn't translate well and she walked off with the sort of look you give someone you suspect of being an axe murderer.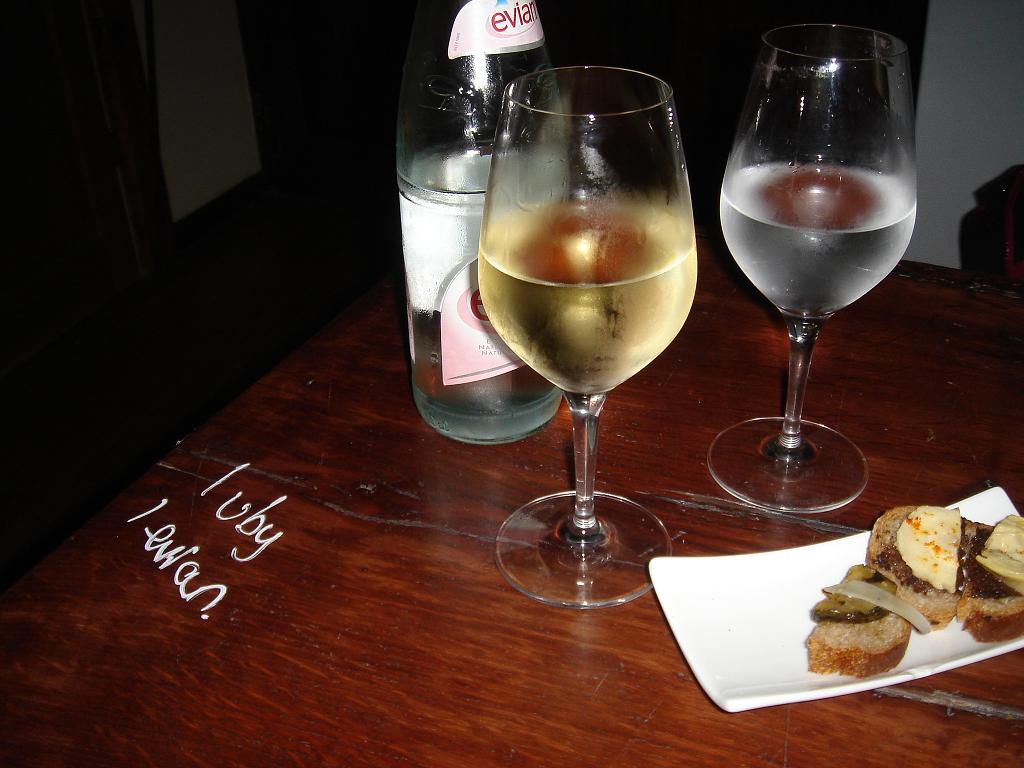 She returned with an Uby, apparently from Geneva.  It tasted like a cross between an Alsace Riesling and a New Zealand Sauvignon Blanc, a basic wine, mainly grapefruit flavoured.  As for the bar, it's a really dumb idea not to have a menu or a wine list.  It is equally daft to write l'addition on the table.  Having to carry our table to the till was most inconvenient, and my back is still recovering.
There was a bit too much Jamiroqui on the sound system and there was hardly room to swing une souris, never mind un chat.  Despite all this it was packed with trendy genevois poseurs in various stages of post-work merriment and if I was a watchmaker, Swiss banker, or army knife manufacturer, I would probably be a regular.  Since I neither work nor live anywhere near Geneva, I won't be going again.
Rouge et le Blanc, Quai des Bergues 27, Genève, Suisse.  Tél: +41 (0) 22 731 15 50.