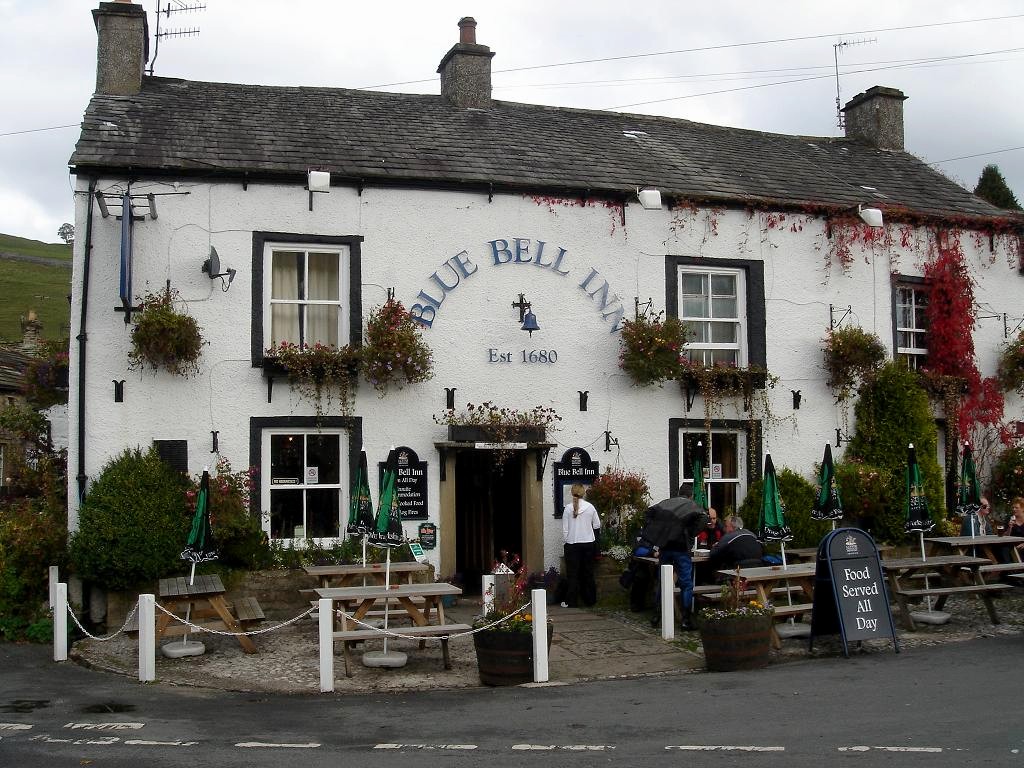 The trouble with some pubs in the Yorkshire Dales is that they can't quite work out who their customers are.  I am not surprised since the Dales attracts everyone from Hell's Angels, to coaches filled with old dears who can only eat liquidised food through a straw.
I think the common denominator is that most people expect a traditional Sunday lunch, a pint of local beer and a bit of Yorkshire friendliness.  Very few people want to eat, or pay for, "fine dining" of the sort found in just about every Surrey gastro-pub these days.  There are exceptions, The Angel at Hetton being the most notable and the first gastro-pub in the country.  Kettlewell, though, is a bit more down to earth.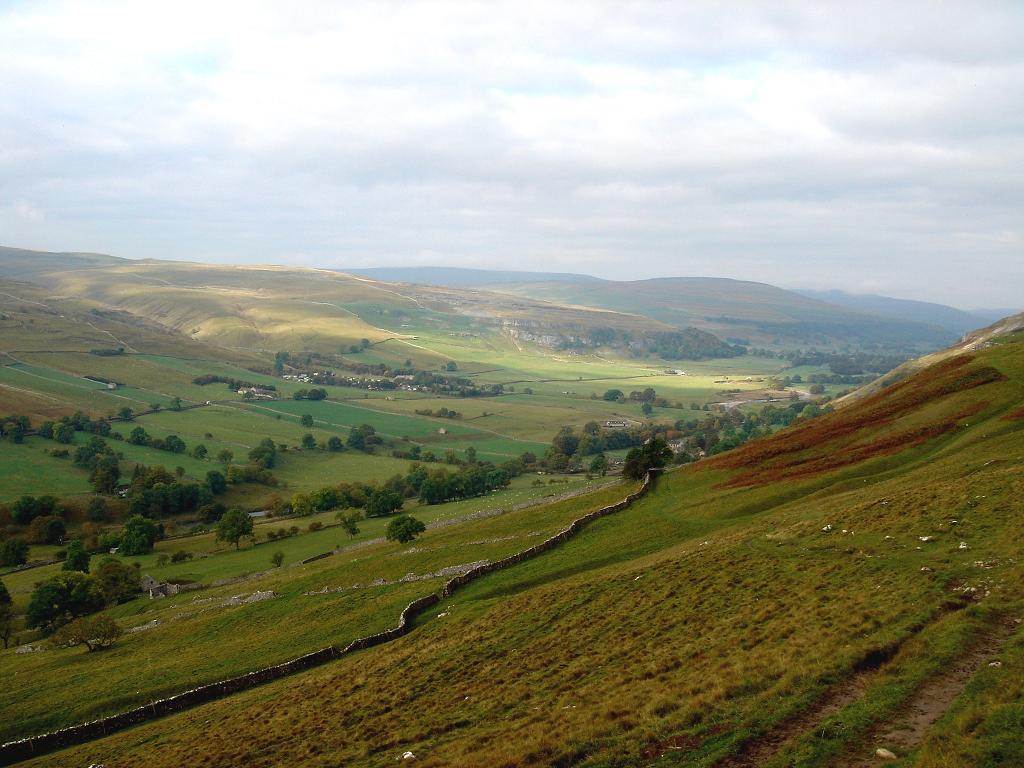 After a stiff walk over to Arncliffe via Hawkswick done in record time (to make sure we got back in time for lunch), I felt we had earned our meal.  The Racehorses opposite looked the busier of the two pubs, but we stuck to our plans and I'm glad we did.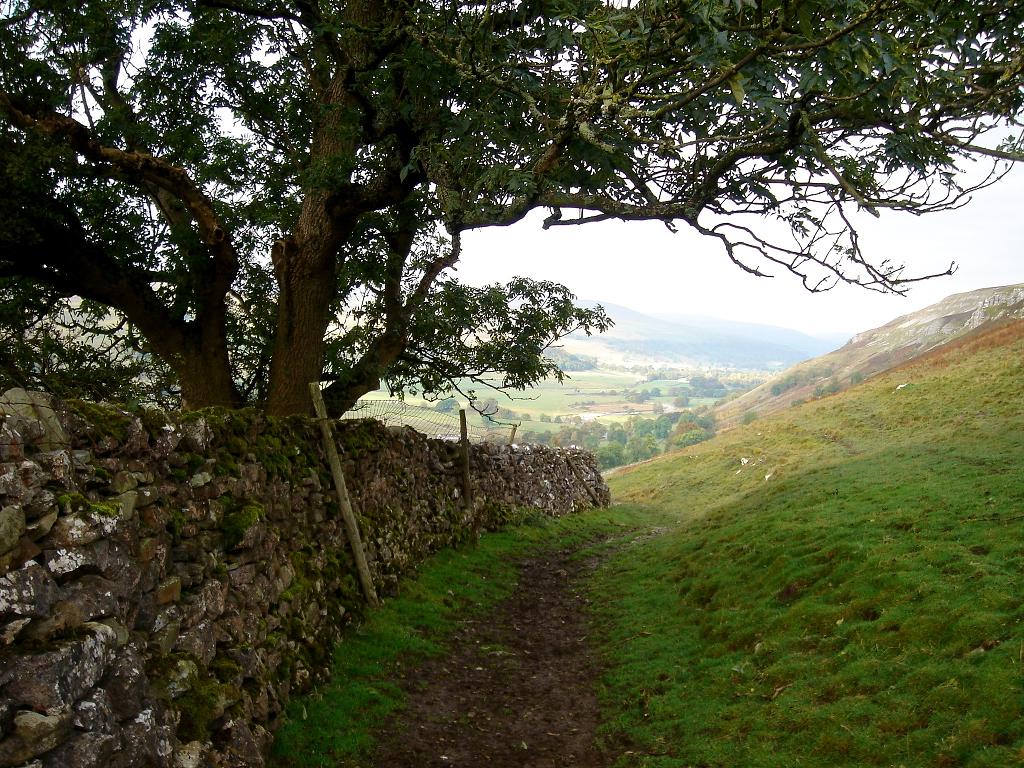 The local ales from the Skipton based Copper Dragon Brewery were excellent, the food menu probably slightly more extensive than it needed to be.  I ordered the McSween's Haggis to start but that was off.  I toyed with the exotic pheasant breast wrapped in pancetta with a rich wine sauce but a trip to the toilet, and past the kitchen, told me the facilities were probably not up to such a dish.  So I plumped for the sensible option, chicken liver paté to start, and roast pork with all the Sunday trimmings including a Yorkshire pudding the size of Grimwith reservoir.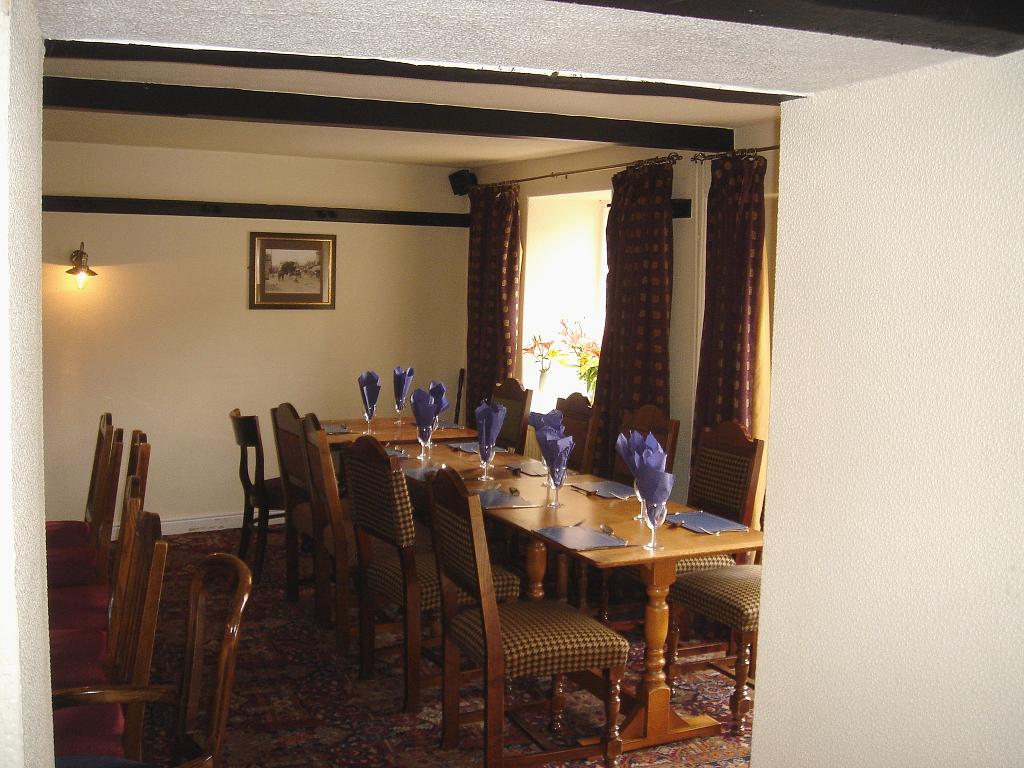 The paté looked to have been made up individually by a local butcher and was cute.  By far the best part of the meal because the roast pork dish was pretty ordinary.
The wine list, by the way, looked thoughtfully selected.  Wines from Chile, Oz, Argentina, South Africa and Italy swamped the mere 4 from France – and not one wine was over £20!  Hoorah!  But hang on, there's another menu.  It's a list of malt whiskies (nearly all Scotch) and a fine selection it is too.
I kept off the wine so I could sample a wee dram with my coffee.  I hardly ever drink whisky, and yet I have a large collection compiled over many years.  The malts of Islay (pronounced eye-la) are amongst my favourites – the peaty smoky, salty, seaweed flavours are the very heart and soul of the craggy and weathered Western Isles.  I love Lagavulin, Ardbeg, Caol Ila and Laphroaig (pronounced la-froig), so my selection was Lagavulin 1990 Distiller's Edition.  At £5 per "gentleman's measure" you can stick London prices up your crystal tumbler.  Aged in sherry barrels, this was a polite refinement to the harsh, rugged Islay terroir and a nice contrast.
Talking of terroir, have you visited the Yorkshire Dales recently?  Shame on you.  Here's what you are missing out on.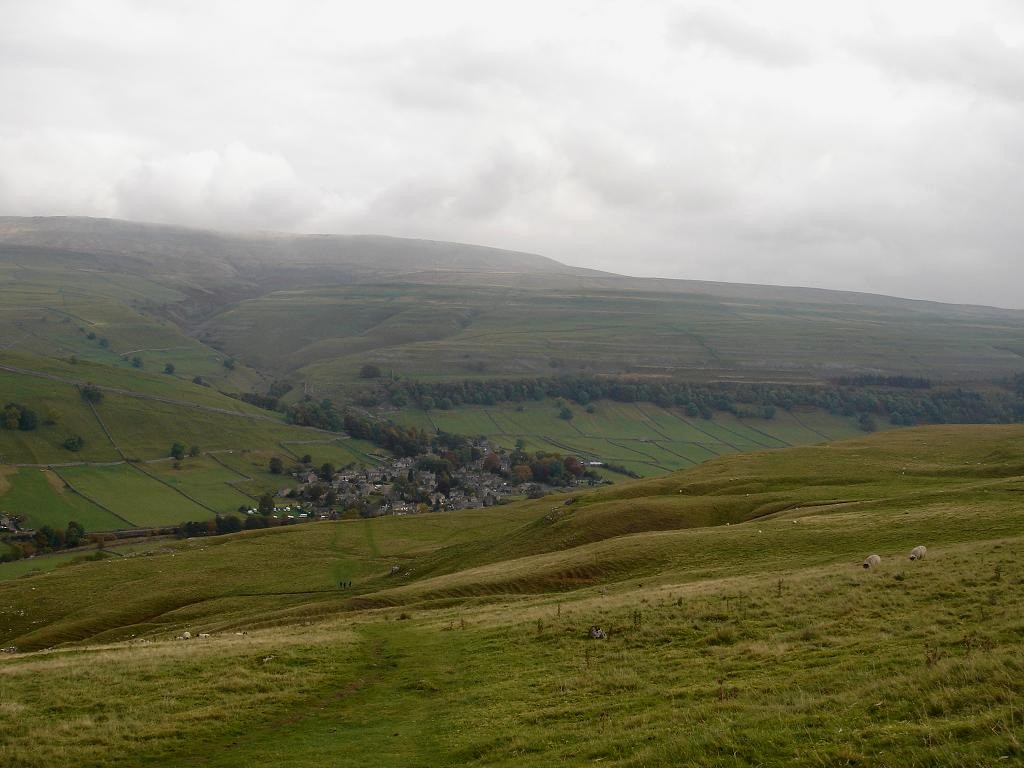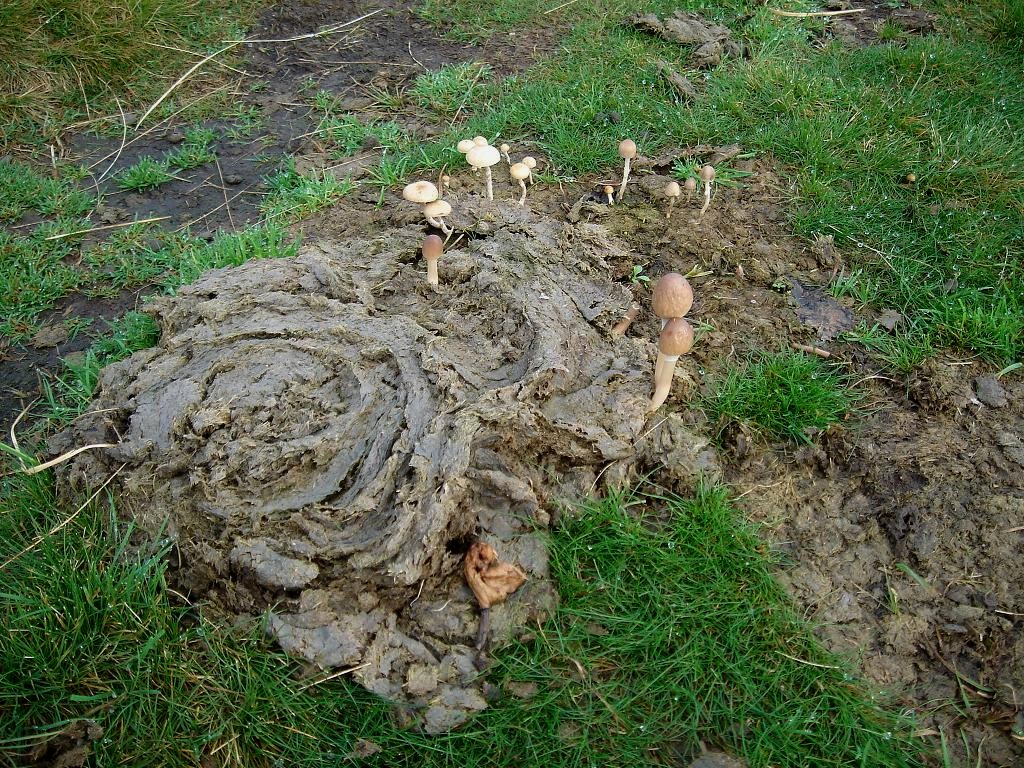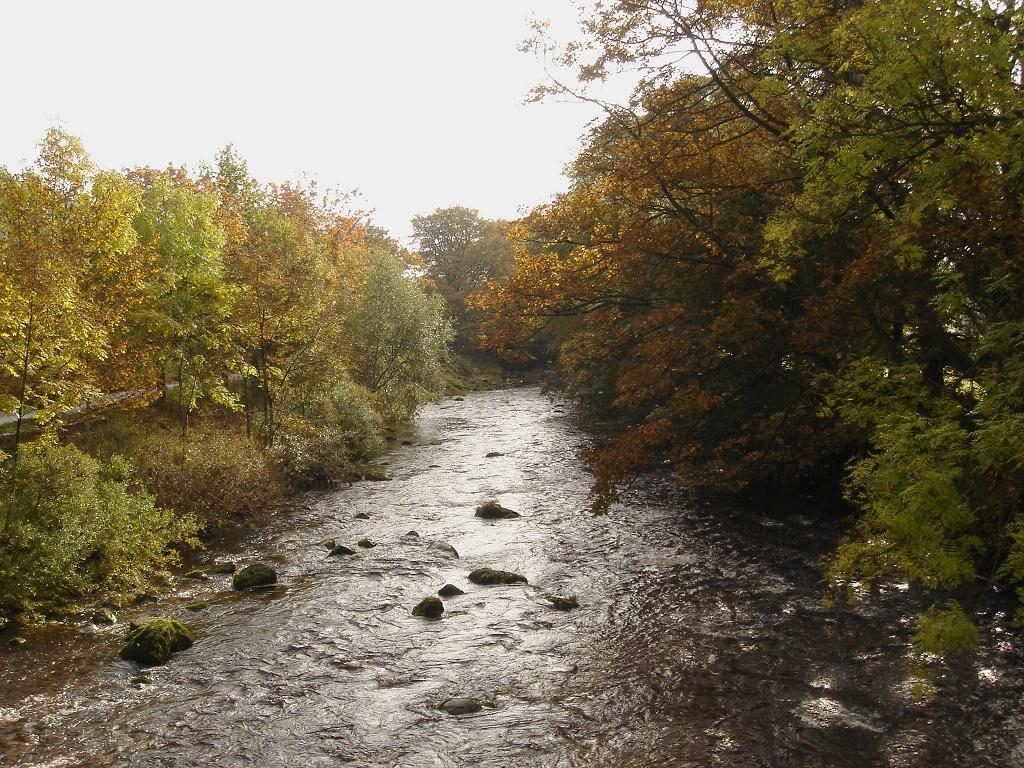 At less than £35 for Sunday lunch for two, this was a good value scooby snack.  Don't fear the Racehorses Hotel opposite, which is also good.  Try them both if you get time.
Blue Bell Inn, Kettlewell, Skipton, North Yorkshire.  BD23 5QX.
T:  +44 (0) 1756 760230.  E:  info@bluebellinn.co.uk.
W:Â  www.bluebellinn.co.uk.