Now, I could bore you with the old story about Dick van Dyke's ropey cockney accent, but I am going to spare you that.  Instead, I am going to bore you about the third English wine I have sampled this year, Limney Horsmonden 2006.
Well the first thing to say is that they are not going to win any prizes for label design.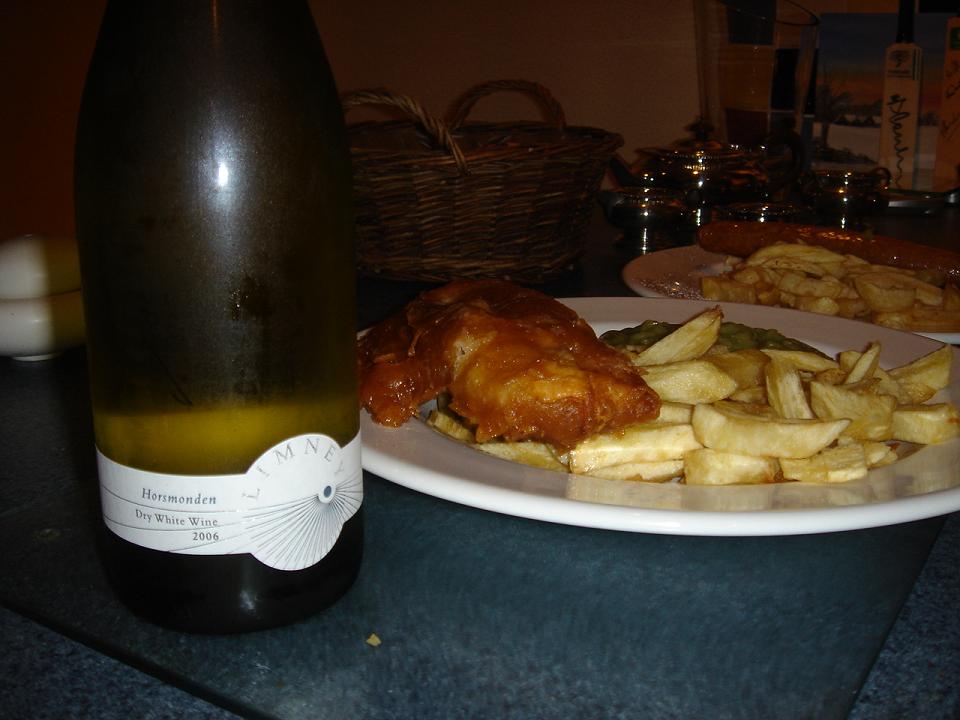 In the label department they could learn a lot from the Kiwis.  Not least because this wine is not dissimilar to a NZ Sauvignon Blanc.  "Not dissimilar"???  That's such an English phrase, from a nation that is too polite and reserved to say the positive imperative without a frilly, pretty please.  And yet, the subtleties of the English language are like the nuances of the wine world.  "Not dissimilar" does not mean the same as "similar".  Likewise Limney Horsmonden is not "similar" to a Kiwi Sauvignon, but the peachy gooseberry flavours are somewhat reminiscent, albeit with less zing than its antipodean counterpart.
At 11% and only a year old, it is a very pale wine.  Insipidly so.  It is the Kiera Knightley of fresh faced English charm in the face of brash Bette Midler new world wines.
Apparently made in East Sussex from organic grapes (whatever that means), I would rate it as highly as a New Zealand SB of about £7.50.  This is just as well really, since I bought it at the Wine Society for £7.95.
So, good value and interesting to drink, without being legendary.  But it is different.  It is charming.  It is quintessentially English, which is why it goes so darned well with fish 'n' chips.