I've got tennis elbow.  Or rather, I've got the super-modern equivalent: Wii wrist.  If you look at availability in the shops, and prices on Ebay, it seems that Nintendo are doing rather well compared to the overpriced, under specified and arrogantly marketed Sony Playstation 3.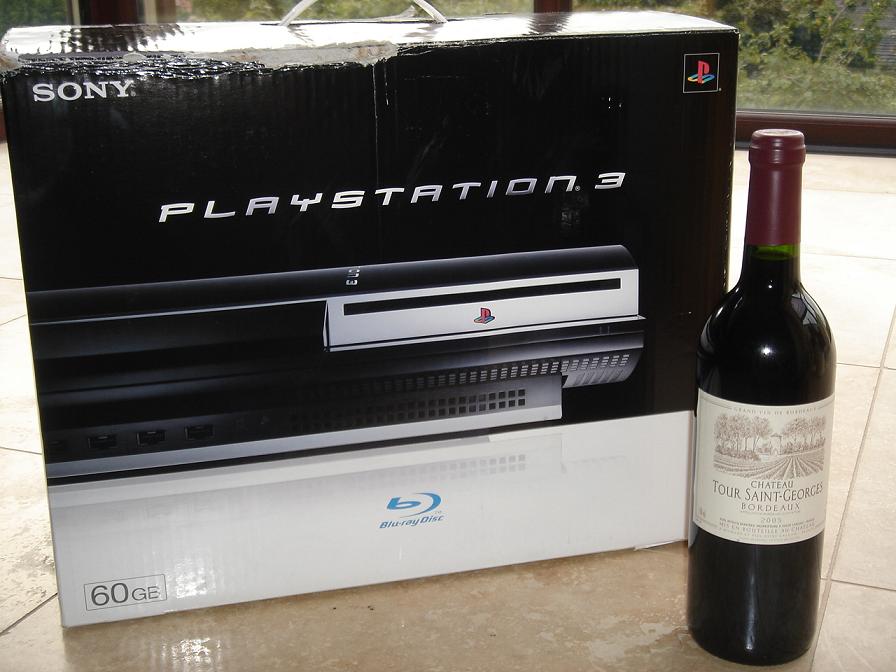 A bizarre set of circumstances has led me to be the proud owner of both machines, both by accident.  Although I own a Playstation 2 and used to love playing on it, I really don't have time these days and am not home often enough to get to use it.
So I opened the Playstation 3 with excitement, and plugged it all in; placed a PS2 game inside and poof!  Nothing!  It is not backwardly compatible!  I am more than astonished, so I do something very rare – I read the instruction manual.  It seems that to play PS2 games you have to go online and download a software update.  Sorry but software should be backwardly compatible…full stop (period, for US readers).  So the PS3 is going on Ebay, or in the bin, whichever costs me least.
The Wii turned up like a new born baby abandoned on a doorstep.  Surprising and completely unexpected, innocent, lively, noisy, seeking attention.  It would be rude not to play with it, especially as (unlike the PS3) it came with a free game.  It was simple and quick to construct and I was playing baseball in under 3 minutes.  An hour later I went to bed with a wrist that felt like I had done a Bruce Lee on a 3 inch plank.
Even though I will probably not play with it again for several months, I think Nintendo has a winner here.  It's a completely new type of game.  Heading towards virtual reality, whereas Sony is re-treading the same old tired path for the third time.
Talking of old paths, tonight I am drinking (but only with my left hand) Château Tour Saint-Georges from the glorious 2005 Bordeaux vintage.  I am not sure that wine needs re-inventing.  When it comes to games consoles, architecture, PCs, art, vehicles, music it seems important to break new barriers.  But with wine, I think there is room for tradition.
Tour Saint-Georges is a very competent wine and reflective of the 2005 vintage.  Subtle dark fruits, tannins, vanilla pods with some citrus.  It is a nice drink and I guess it will improve further with age.  Wouldn't it be a shame if this type of wine disappeared in favour of new world blockbusters?
There is no room for the PS3 in this life but old tech is just fine in the wine world…