Although he made wines for Lafite and Latour, the Prince of Vines' heart was allegedly in Calon.  But I wonder what the Marquis de Ségur would think of today's vintage hype?  I tried a 2002 recently.  Not the most fashionable of recent vintages having been ambushed by 2000, 2003 and 2005 which were all breathtaking vintages of a lifetime.  Well, I guess wine writers, like cats, have nine lives, but limited hyperbolic capacity to describe a Bordeaux vintage.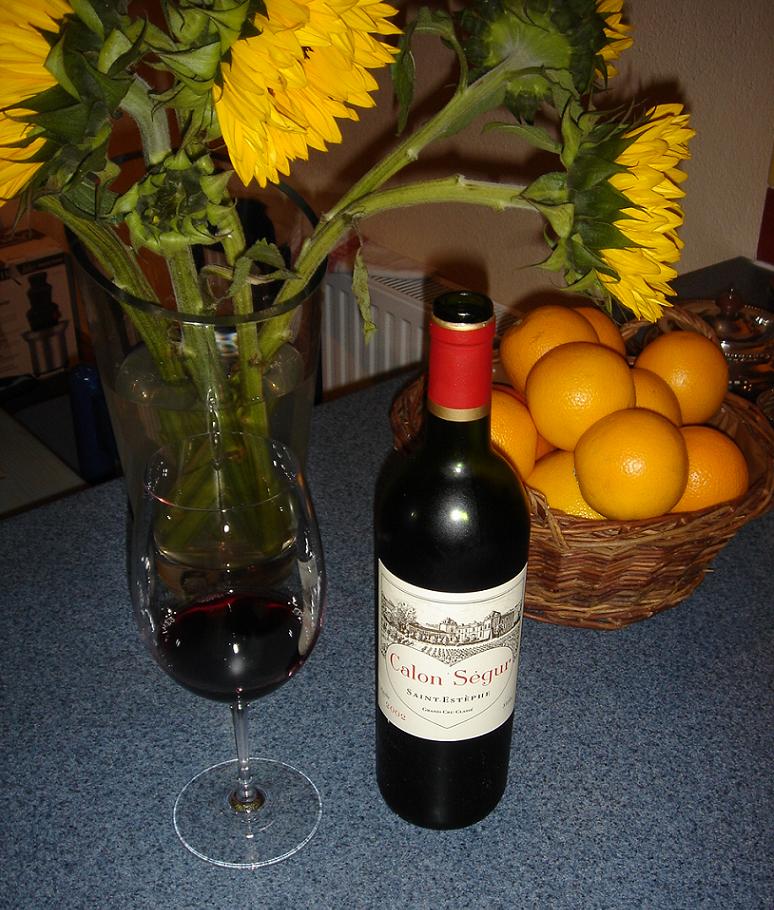 Adjacent to Pauillac in the north of Haut-Médoc, Calon is one of the top properties in St Estèphe and the northernmost of the classed growths of the entire Médoc.
On opening, the cork (and wine) smelt of figs and plums but the taste was more red cabbage with dark fruits.  I decanted the wine and some spice emerged, bark, quite tannic and slightly bitter.  Calon opened up over time into floral notes with perhaps fresh cut parsley?  A truly nice, complex and interesting wine, but I think it will taste even better with more maturity.
Although I keep banging on about looking for unfashionable wines in good vintages, there is, it seems, an alternative route to VFM Bordeaux.  Search for fashionable wines in unfashionable years.  Just select carefully and read around before buying.