Castlefield is a very trendy part of Manchester that (according to estate agents) has now encompassed formerly ropey areas like Hulme and will probably soon extend to Rusholme and Moss Side.  Location, Location, Location, as they say.
I grew up in Manchester so I am proud to have a flat in Hulme and I refuse to call it Castlefield, (until I decide to sell, of course).  But whatever the address, it is only a short walk to "real" Castlefield and on a sunny August day, where better to take our mates Tony, Jeanette and son Charlie, than to sit outside by the Canal.  Dukes 92 is the obvious choice because it is so popular but it was very exposed and at least two of us appreciated a bit of shade from the midday sun so we chose another place.  We made the choice to choose Choice.  Now if you clicked on the hyperlink you will have reached the most annoying site on the world wide web.  Fortunately, despite this, if you go the restaurant you will find one of the best Sunday lunches in Manchester.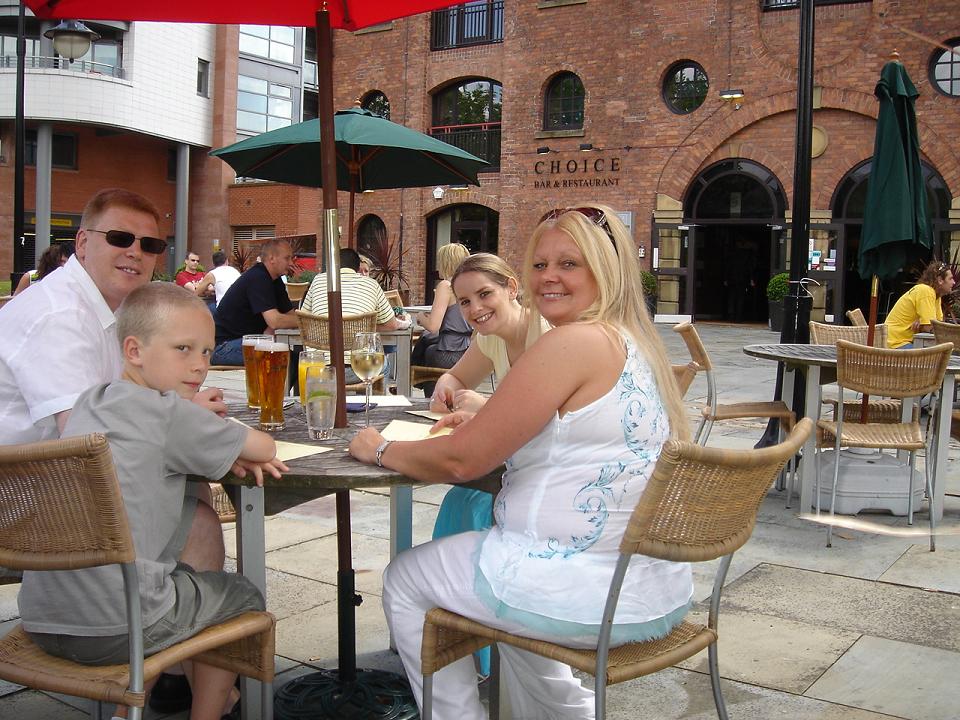 The bill for five of us, came to £120 which included a few miscellaneous drinks as well as two bottles of wine, which I thought to be good value.  However, let's wind back.
On presentation of the menu (Chef Mark Urry), and after asking 3 times for a wine list, 4 times for some ice and three different waiters for five more minutes to make our food choices, our first reaction was that the menu looked too wintery for an outside summer meal.  Further, that it looked a bit "fine dining" for a Sunday lunch.  An Oscar Wilde of a repast amongst a litany of Roddy Doyle Guinness holes.  But what canalside views…!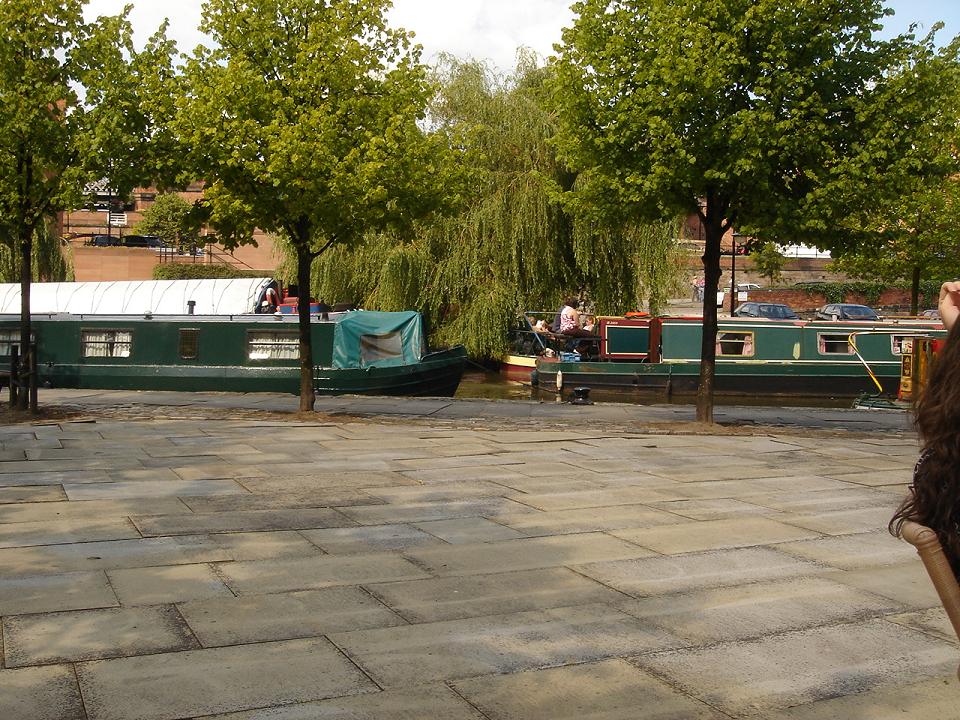 However, closer inspection, mostly at the price (£12.95 for two courses and £15.95 for three) persuaded us to stay.  I'm glad we did.  Meandering through a goat's cheese salad with walnut dressing and a beautiful piece of fresh salmon with lemon dressing and potato salad was very impressive.  The pièce de résistance, however, arrived on a dessert plate late Sunday afternoon in a lazy sunshine haze.  White chocolate cheesecake was something that appalled rather than appealed to me, after all, I am not really a dessert person, but this one was astoundingly good and justified the price of the meal on its own.
Erm, well if you include the wine, which was a "blush" (what's wrong with rosé?) of Pinot Grigio (one of my least favourite grapes), from Italy (my least favourite nation for Pinot Grigio) but was actually very drinkable and went superbly well with my food choices.  Fred thought strawberries, Jeannette thought lemon but then we all agreed the wine tasted of Campino strawberry and cream sweets.
My Irish wife (who once trained as a chef) always says that hunger is a good sauce, and we were hungry.  However, I also believe that company is a good accompaniment and many an inferior, turgid refection can be whiled away when one can laugh out loud with friends, even if they are scousers, (actually as long as you don't talk about football, politics, religion, work or current affairs, scousers are genuinely a great laugh).
On this occasion I don't think it was the hunger, or the company (good though they were).  I really found the quality of the food to be great and I'm very happy to recommend the place.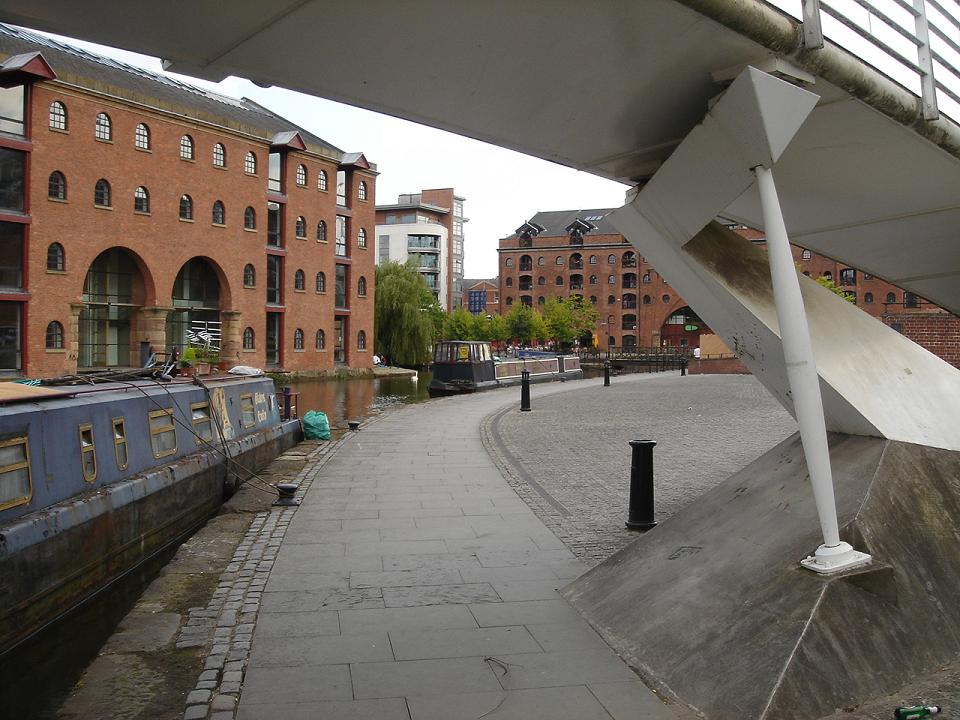 Unless you know the canal basin, the best way to find Choice is from the A56 on the way in from the south (just past the A57 roundabout and then on your left).  It is at the back of the building that houses Key 103 and Magic FM (when I was a kid this was Piccadilly Radio 261 MW, but I guess the town centre got too expensive for radio studios).  I'm rambling – just make the right choice and choose Choice.
Choice Bar & Restaurant. Castle Quay, Castlefield, Manchester, M15 4NT, T: 0161 833 3400 F: 0161 833 3401.  www.choicebarandrestaurant.co.uk