It's taken me ages to get round to posting much about the lads' trip at the end of June 07.  You remember I left you while we were eating lunch on the first day.  Well a man of my stature (weight that is) needs to eat at least twice a day so the evening found us at Vila do Grove, just behind the Hotel Andalusia Plaza.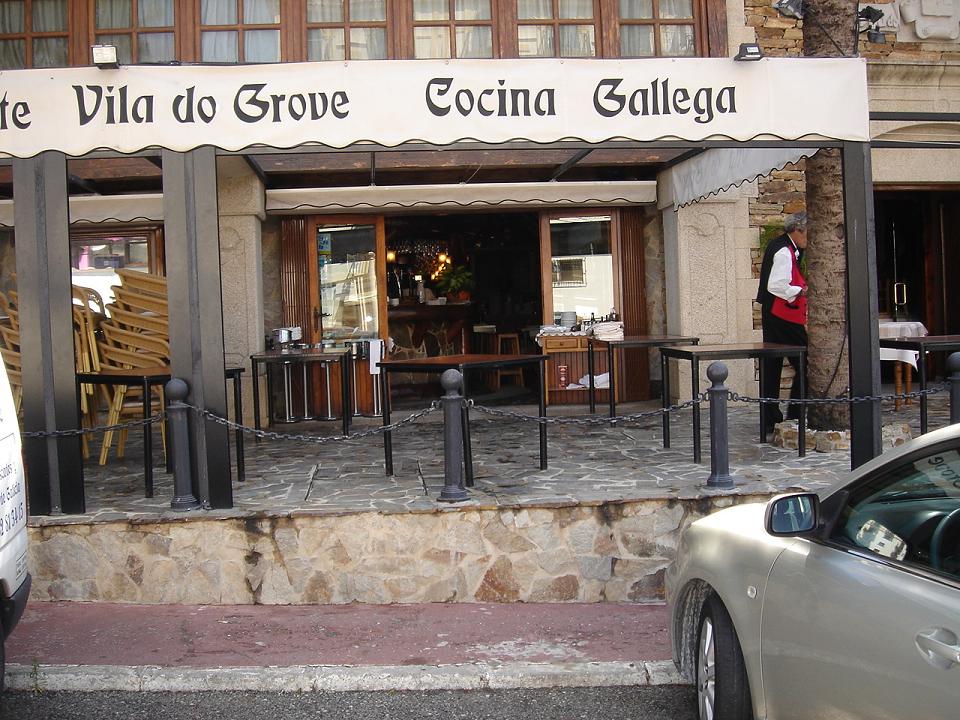 The food was of differing qualities.  The Octopus was legendary, but the scallops, poor.  The paella was tasty but effing massive and even we couldn't finish it (although Glenn gave it fair trial).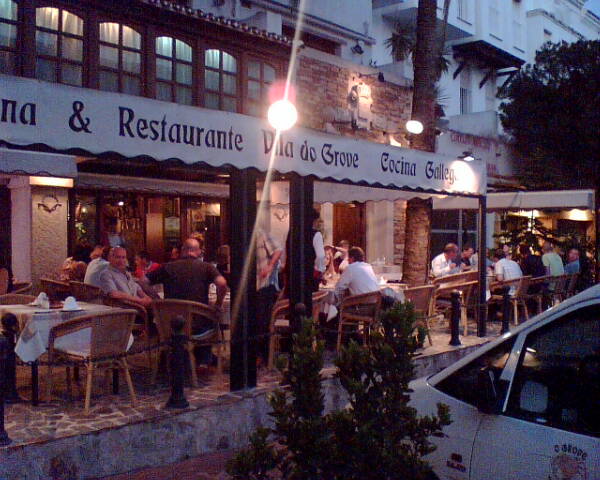 Both wines we tried were less than 20 euro each.  The white was Valdemor Albariño which was pleasant and displayed Chardonnay characteristics.  There must be some reason why Albariño always seems to be in such dark bottles.  In this case, was it because the maker sounded like a certain Harry Potter character?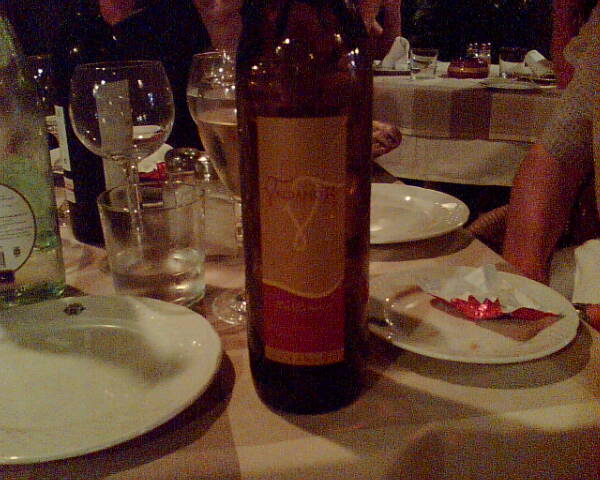 The second bottle was a red, Vega Cubillas Crianza 1998.  With oak and damson the main flavours, it was a very decent Ribera del Duero.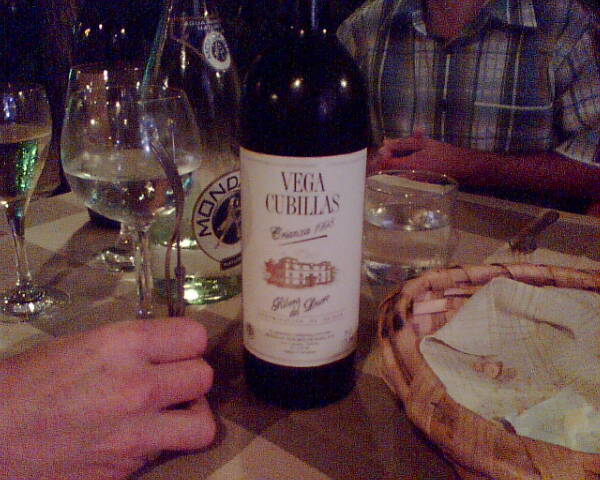 Both were wines I should drink more often.  I do have a couple of bottles of Ribera del Duero stored away and I have purchased a couple of Albariño to try.  I'll tell you about them one day.
Oh well , the lads are off to the bars of Banús to do a bit of prostitute dodging.  Avoiding the Navy Bar helps in this regard.  If you've been to Banús you know what I mean – tacky and expensive…..
Vila do Grove, Calle Las Malvas, Nueva Andalucia, 29660 Marbella  Tel y Fax: +34 952 813 415.