I was asked by one of the sponsors of "new" Wembley "do you want to come and see Muse?"  My total dumbfounded silence made them re-phrase the question – "I've got a box at Wembley to see some band you've never heard of, do you want to come?"  "YES PLEEEEEEEASE!"
OK so I am too old to have heard of Muse – you can laugh but at least I remember Led Zeppelin – I still have most of their albums (on vinyl of course) and I saw Spinal Tap at Live Earth – rock on!
I thought you might be interested in the pics.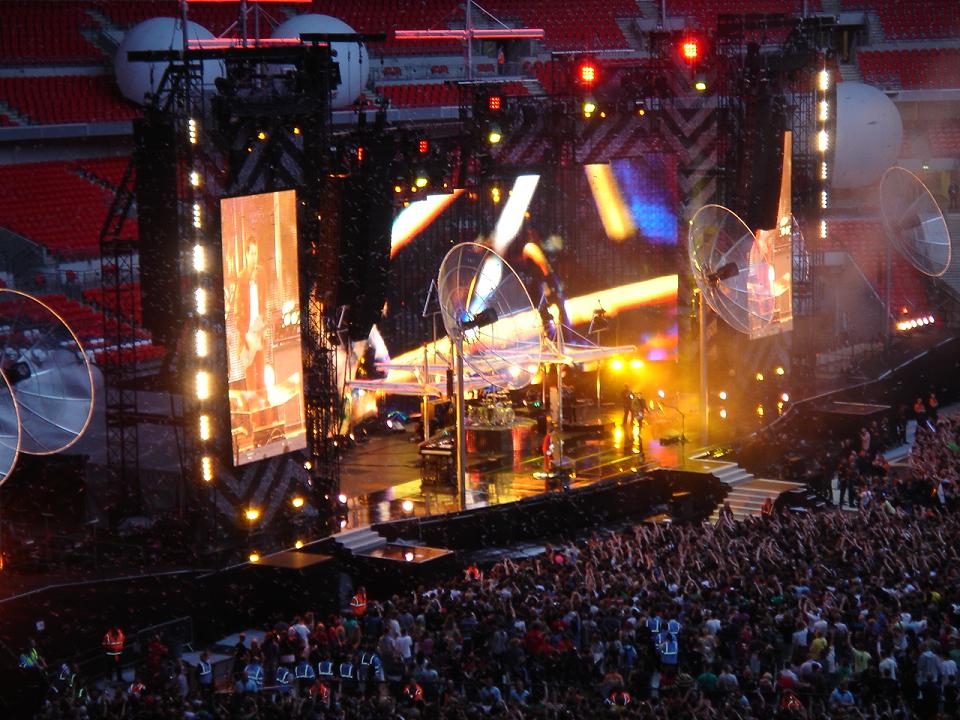 Muse?  Imagine the bastard son of Radiohead and Suede and (if you are a Gen Xer like me) you will see what I mean.
Open the box!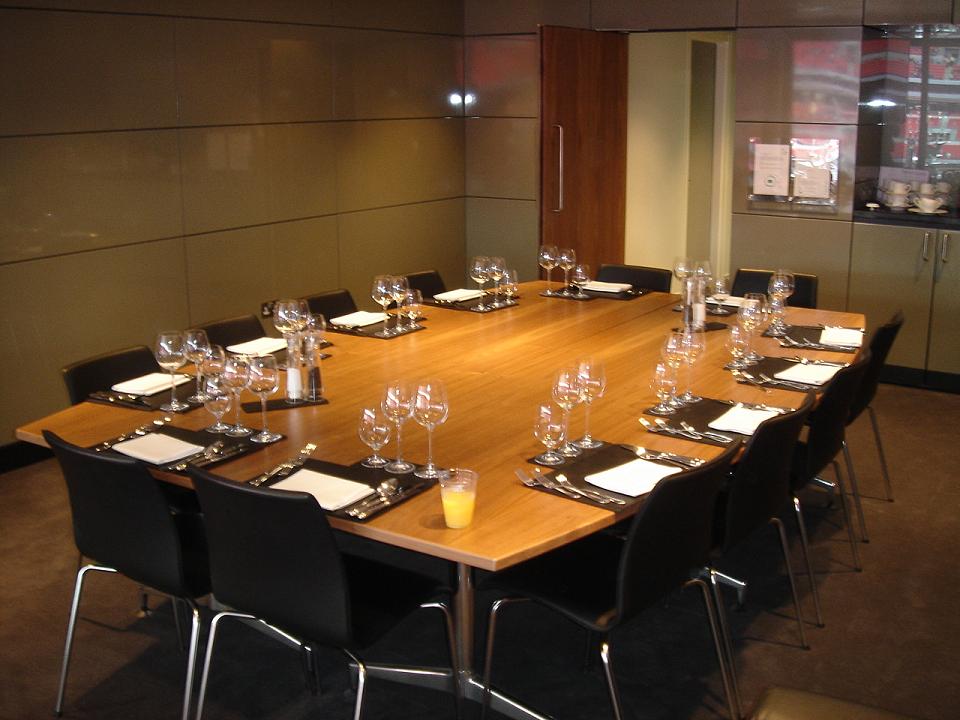 You have to be very privileged indeed to see this view live!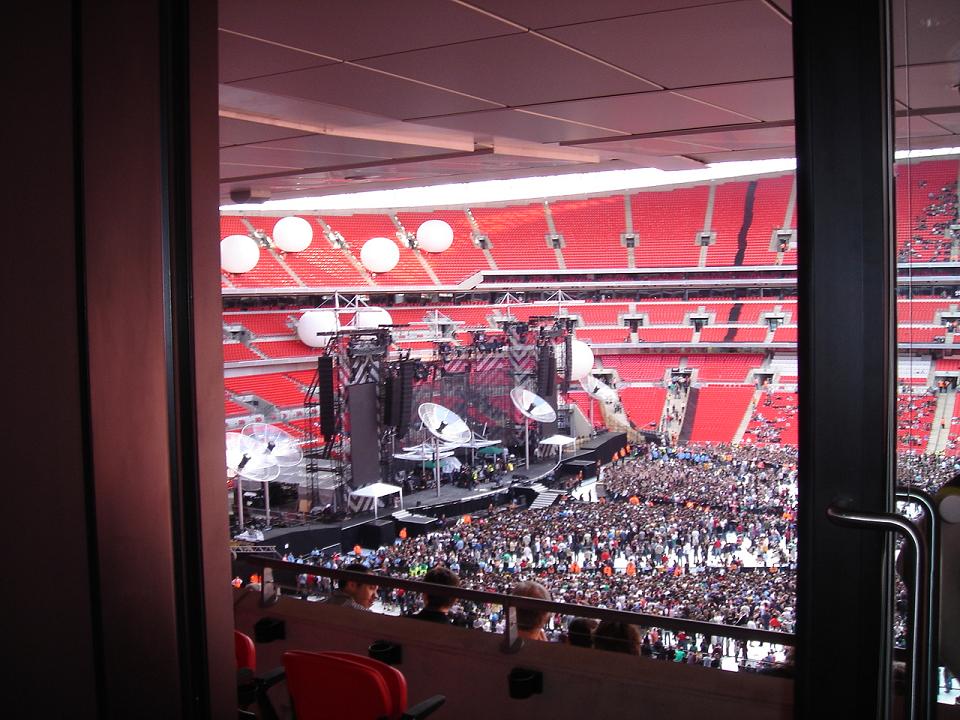 The food was surprisingly good despite reports I had heard to the contrary.  Having munched our way through the cold course (huge stand pie, cold meats, salad etc) I was already feeling full.  Then the 2nd course arrived.  Ahhh errm can I pass on the curry please?  I'm full up!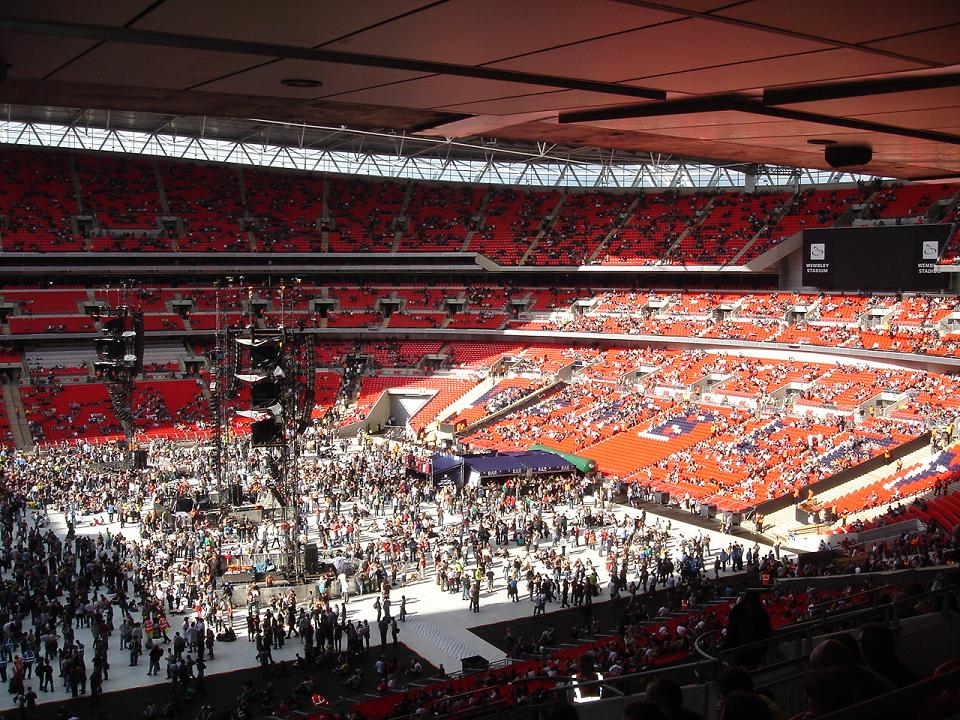 I get a bit excited at times as you can see below.  But its not every day one gets the opportunity to visit Wembley (as a Man City fan you know where I am coming from).  So to visit Wembley in the comfort of a corporate box?  Bring me a prawn sandwich, Roy!
So the concert was OK, but the experience awesome.  Dirty Pretty things were the best act for me.  Muse were a bit anthemic and a bit samey but fun nonetheless.  Can anyone tell me where to get a record player so I can listen to my old Suede and Radiohead 45's?