Is Channel M the future?  As I sat in my living room in Leeds I pondered the segmentation going on in the digital TV market.  I have a foot either side of the Pennines so frequently flick to Channel M to find out what is going on in Manchester.  I could equally be living in Spain and watching the aptly named Living in Spain channel, or enjoying a glass of plonk whilst watching Wine TV.  However, as a Man City fan there is fat chance you will find me subscribing to MUTV (no hyperlink – I don't want to promote that channel).
So it seems that whatever your interest, you can find a TV channel to suit.  So why not specialised wine dealers, I thought.  My next business plan may be to open a wine shop that specialises in unfashionable Bordeaux wines.
La Réserve du Grand Plantier 1990 is a Côtes de Bourg wine that I have never heard of, so this is not a good start to my business idea.
My French mate Cyrille brought it along to my 40th birthday party.  I was going to share it with him but we lost touch.  So slings and arrows bethrust upon me, I opened it on my Jack Jones just three years later.  I know - I wear it well but a little old fashioned if that's alright.  Thanks for the compliment anyway.
You have heard me argue that a rising tide lifts all boats when it comes to Bordeaux vintages.  1990 was a great year by most peoples standards.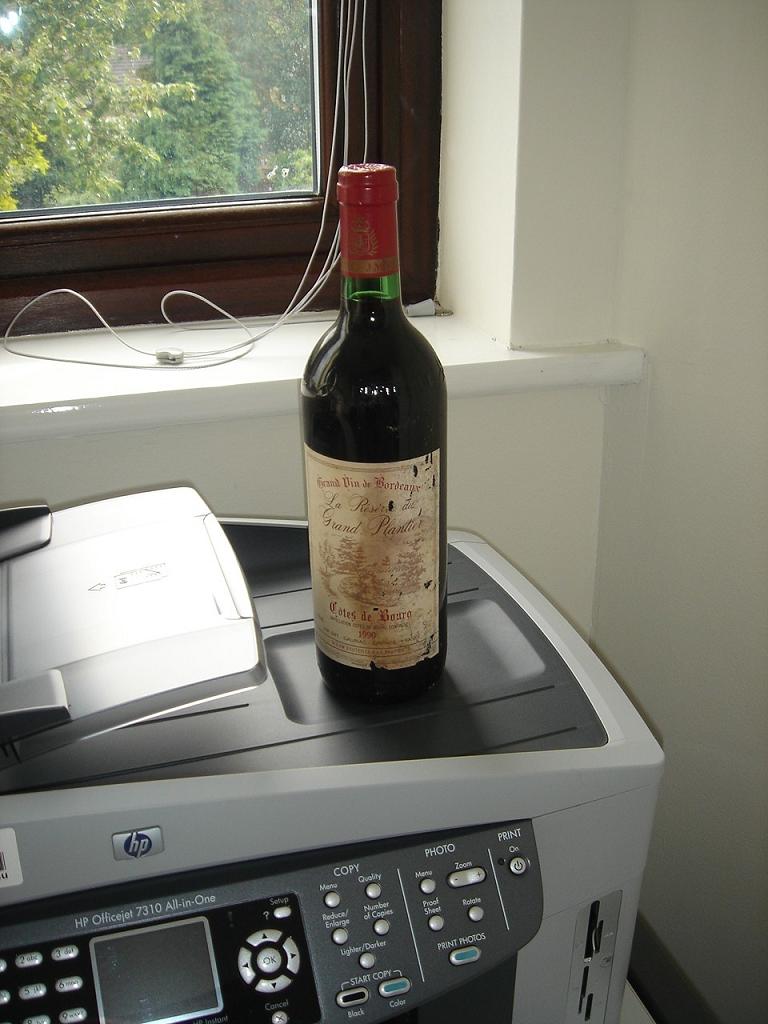 This gentle wine at 12.5% was tawny in colour as older wines tend to be.  The nose (but not the taste) was a little Porty (I mean it smelt of Port).  The flavours though were much more subtle.  Pressed strawberries, cigar box notes and reminiscence of the black coloured fruit gum.
Probably a little too subtle for the steak I ate with it.  Nevertheless, once again proof that the less fashionable appellations offer great value in a good vintage.