I admire Malbec because it is classy, very tasty and compares well to many old world wines.  But there is another Argentinean grape that makes wine so far from the norm it makes me shiver.  It's even better than a cup of tea (or did Boy George already do that line?)
The grape is Torrontés and as far as I know it may have originated from Spain.  Now Spain as we know are football's great under achievers, whereas Argentina cheat, for example the "Hand of God" incident in the 1986 World Cup.  So I am going to assume that the grape came from Spain and that the Argies stole it.
Either way, it's an astonishing flavour.  I am begrudgingly growing to love Argentinean wines and maybe one day I will forgive Maradona (especially if he personally apologises).
There is only one word for the amazing flavour that comes from most Torrontés – APRICOTS!!!!!  In abundance – OK that's 3 words.
I recently tried a bottle of Faldeos Nevados 2006 Valle de Cafayate from the Wine Society.  You may remember me posting on the big brother Malbec from the same stable.
I am happy to report that this Torrontés is representative of the marque and just superb.  Available at just £4.75 a bottle it's a right touch.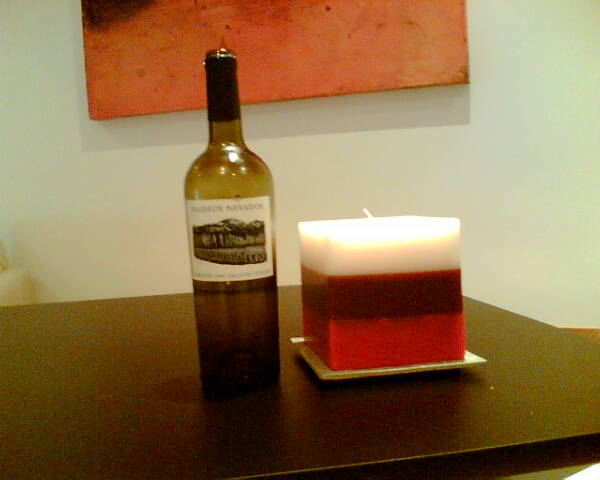 Apologies for the quality of the picture taken on my Nokia mobile phone.