Boiled eggs.
Still reading?
It is sometimes the simple, apparently yawningly boring, plain and ugly things in life that give the most pleasure.
I regularly eat boiled eggs at the flat because they are:
1. Cheap;
2. Easy to prepare;
3. Easy to consume; and
4. Tasty
Giving fair exception to the last horseman of my ovate apocalyptic quartet, many people allege that Chenin Blanc welcomes only the first three riders onto its lazy back.
Accused of blandness, and being a Jack of all trades but master of none, how does Chenin Blanc stand in the dock against horseman number 4's indictment?  It is a grape I largely ignore, but I am not entirely sure why.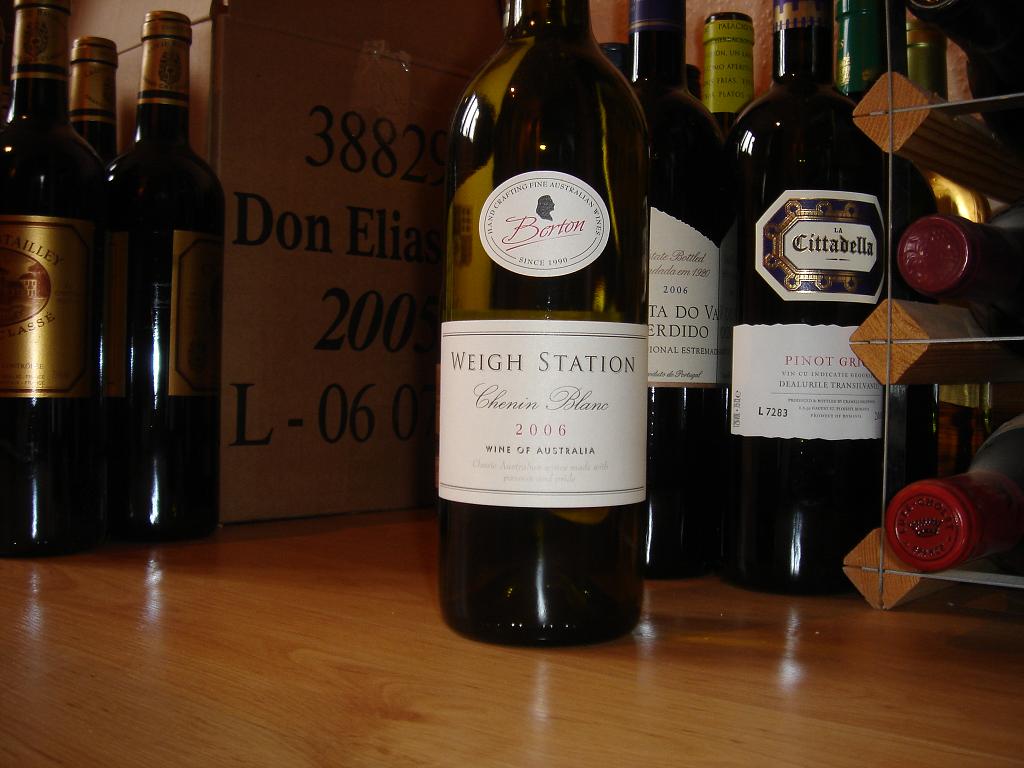 Berton Weigh Station Chenin Blanc 2006 appeared in my wine rack thanks to a Sunday Times Wine Club "Crisp refreshing whites" case at £60.
As usual, I ignored the tasting notes on the label and later discovered that (yet again) I disagreed.  I was wallowing in my own smugness.  After all, I always preach that wine is a very personal subject.  But then I started wondering if reading the label first would influence my perception of the wine in a positive or negative way.  In other words, would I unconsciously agree, or obstinately disagree?  The label said passion fruit and tart apple aromas, ripe kiwi and passion fruit flavours with a hint of sweet limes.
I am naturally obstinate, so decided to reject the "label reading first" technique as completely unworkable. 
Back to the wine.  At first honey, then some pear, grapefruit and finally, caramel wafer.  Pretty good for such a cheap wine and it did achieve the astonishing feat of going moderately well with boiled eggs as well as blue Brie!
Stonking value at less than a gallon of petrol…..