Was Lausanne really so boring?  We must have thought so, because our only full day there was spent in Evian, courtesy of the excellent and frequent ferry service across Lac Léman.  We were looking for the Riveraine Café for lunch, a place we had visited several years ago and enjoyed many a French laugh (he haw he haw he haw) with the owners.  Sadly the place had closed down.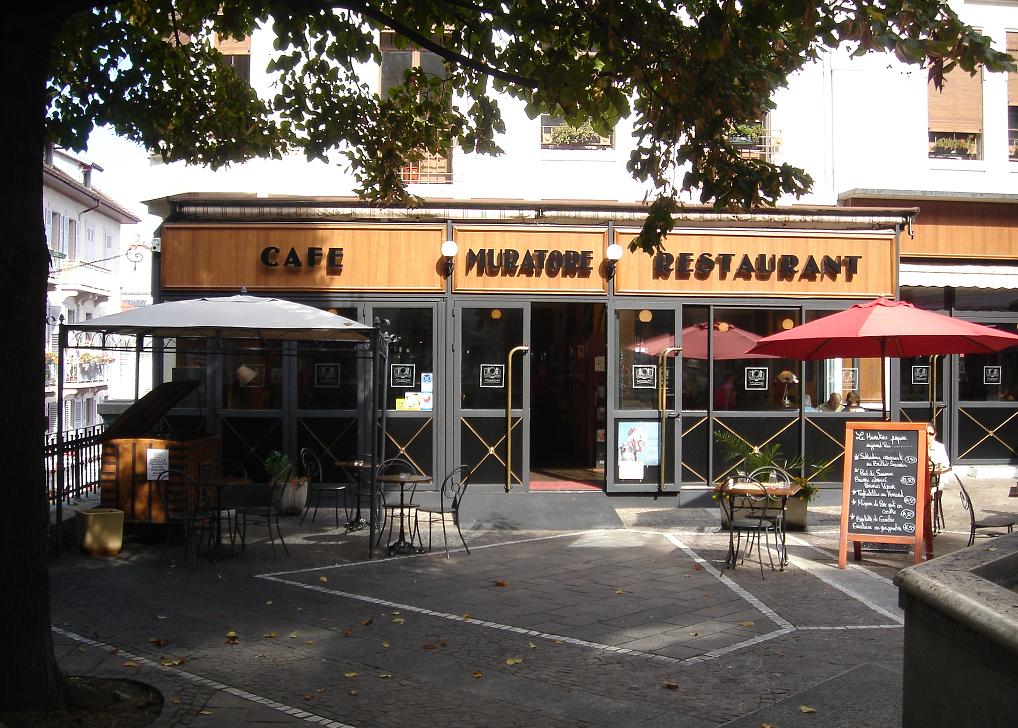 Searching along the lake front for another resto proved fruitless.  It being October already, the saison de tourisme was already over.  Fortunately, even locals need to eat, so there were some places open on the Rue Nationale (main street).  Le Muratore took my fancy because it actually had customers – always a promising sign.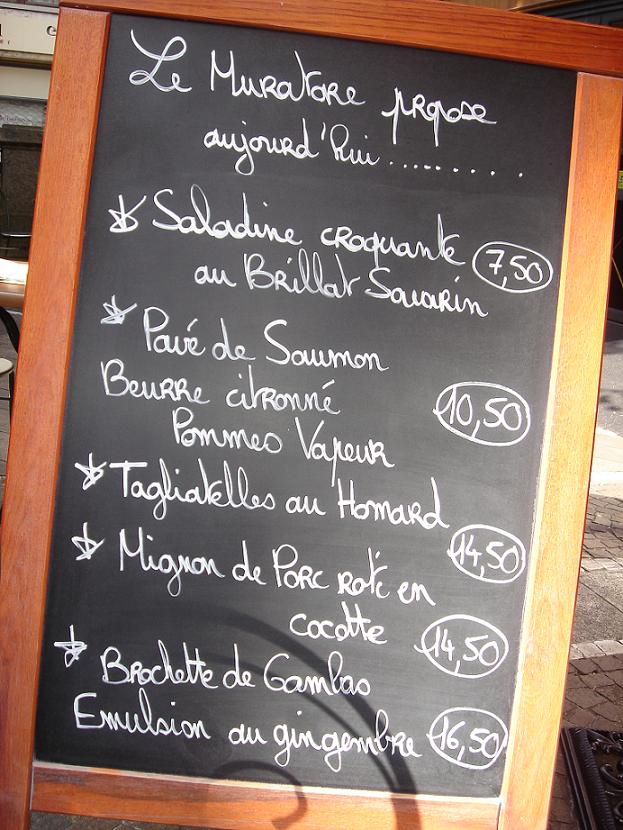 Picking on the Entrecôte Steak was easy enough.  I thought that the wine choice was going to be more difficult.  However, a full bottle at lunchtime is pushing the envelope a bit too hard, so I selected the only 50cl bottle of red wine on la carte, which happened to be Vacqueyras, Domaine les Ondines 2004 (€17).  It was served just slightly chilled and tasted like a glazed strawberry tarte with a spicy kick of ginger nut.  It was both bold enough to partner the boeuf and yet fruity enough to drink on its own.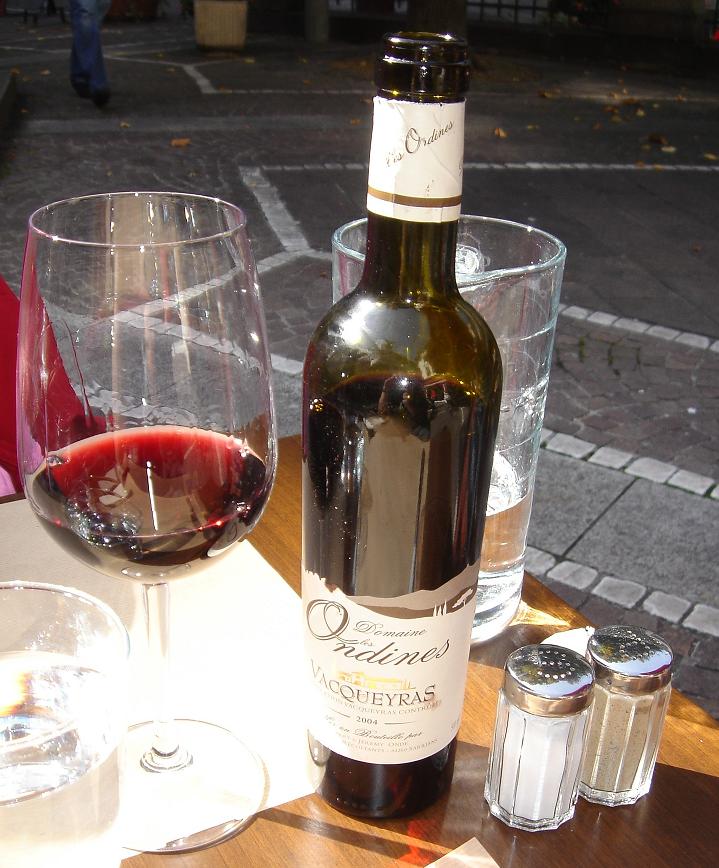 The water was a different matter.  We were offered a choice of a bottle of Evian, or a carafe d'eau.  In the only location in the world where Evian comes out of the taps, c'est la même chose madame!  We settled for the corporation pop.
Luckily for you I didn't take any food notes although I remember it being very pleasant.  As the October sun settled dreamily behind the fancy rooftops and I polished off the remains of the wine, it occured to me that France is not such a bad place to lunch after all.
Le Muratore Café Libraire, Place Jean Bernex, Rue Nationale, 74500 Evian les Bains, France.  Tél:  +33 (0) 04 50 92 82 49.  E:  motsetmets@orange.fr.