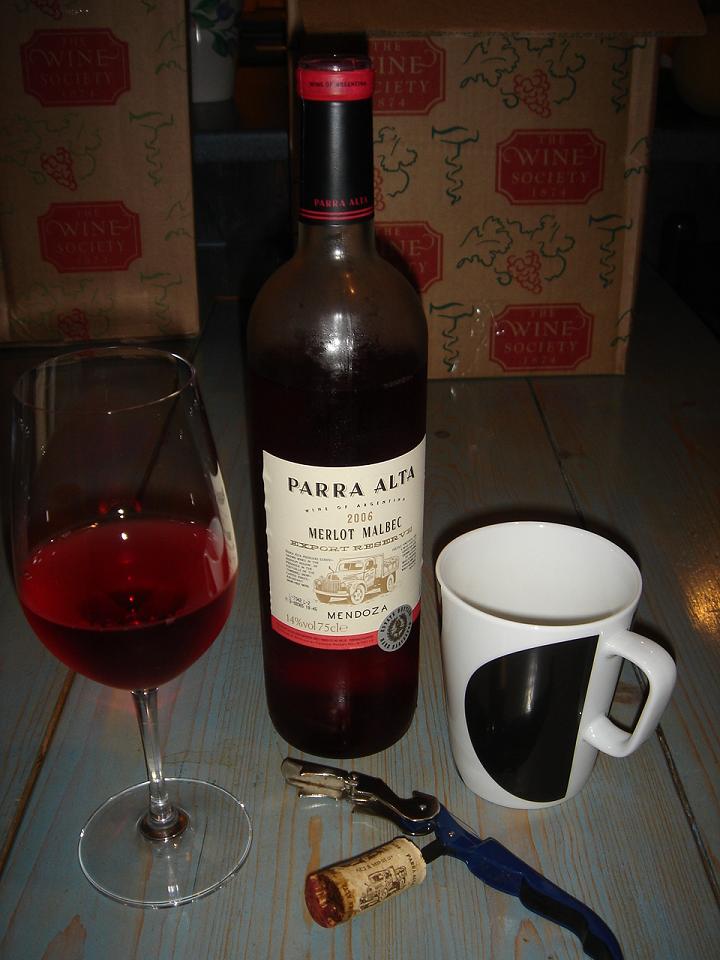 At my local sandwich shop I have been lunching on fruit, sandwiches, and crisps (hey if you're American I mean chips, ok?).  I am not particularly loyal to any brand of crisps so I was tempted by an offer from Seabrooks which suggested that by collecting 8 packets I could send off to claim a pint sized mug.
Imagine my surprise, therefore, when I had collected my 8 tokens and was just stuffing them in an envelope when I noticed in the small print that I had to enclose £4.49.  Ha ha ha ha do you think I am the mug?  You really must be having a laugh if you think I am going to pay the exorbitant sum of £4.49 to promote your brand when I have just wasted a load of money being "loyal" to you on eight separate occasions!  I can get a mug from IKEA for £0.19!!!!  I laughed so much it hurt.  So I went home that evening needing to chill out and found the perfect solution, an Argentinean rosé.
I've previously extolled my love of Malbec, the almost (but not quite) indigenous Argie grape.  It's as if these wines have been touched by the very hand of God – yuck.  Well if you try hard not to think about Diego, then I think you'll find a very decent wine.  At 14% it's stronger than a salmon like leap of faith in the penalty box, with your hand held high, but the flavours are lovely.
Rosé is not taken very seriously by most commentators.  I agree.  The point is that rosé is not a serious wine – it's for fun, and I enjoy many a well chilled bottle in the summer months.
For the record this Merlot/Malbec mix tasted of red grapefruit and green apples with some tobacco.  The sharpness of these flavours was nicely counterbalanced, though, with a good dose of pomegranate.  If you are not a regular rosé drinker, why not?  Give it a shot…. you never know, it may get deflected into the net by an illegal hand ball, or you may just end up looking a mug
If you are interested in this little number you can find it at Laithwaites for less than £6 a bottle.