In a mid budget hotel in central Manchester, the CEO of a small software company took the stage to address his staff. It was the day after his 50th birthday, business was going well, but a plot had been hatched. There were no traitors at the gate on this occasion. We are not Nabisco. Merely the pleasant surprise of a presentation of a birthday gift, a certain, and very generous, bottle of wine.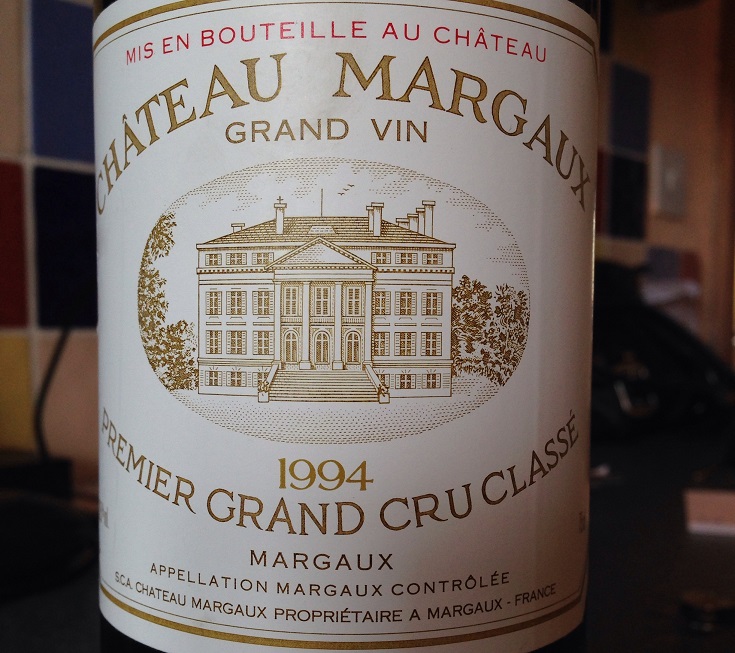 The trouble with very expensive bottles of wine is one is never sure when to open them. What could possibly justify the celebration of opening a bottle that runs into hundreds of dollars. In the end, I was persuaded to drink the Château Margaux, on an unremarkable Sunday afternoon over a family roast dinner.
I learnt a lesson in 2003, when my father died, that I didn't want to pass away and leave my finest wines to somebody thoroughly undeserving of them. Since my wife doesn't drink, I can only imagine the scoundrels and cads that might benefit from the unqualified pleasure.
It also helps that 1994 is a vintage that is recommended for drinking right now, right here in 2014.
Margaux 94 is a powerful wine that is more notable for its mouth feel which is pure velvet, than its flavours, which are smoky, fruity, and with rather attractive fudgey tannins. And, like many French wines, it improves gradually. As the last glass was sunk, it left me with a slight sinking feeling. Why can't I have my (fudge) cake and eat it?
All of which brings me back to some life rules:
1. Remember that cake (and wine) goes off at some point.
2. It is nearly always better to eat your cake, than bequeath it.
3. Never underestimate the kindness and generosity of your work colleagues.