A refreshing white wine from Galicia is no surprise, but a non-vintage one is uncommon. More unusual, but much appreciated, is advice on drinking temperature on the back label. In this case, 10-12 degrees. If you chill your white wines in a typical household fridge, that, means taking it out about an hour before drinking.
Most whites of any substance should be drunk much warmer than frigo. Otherwise differentiating between a Blue Nun and a Bâtard-Montrachet is going to reveal neither the sins of the former, nor the virtues of the latter.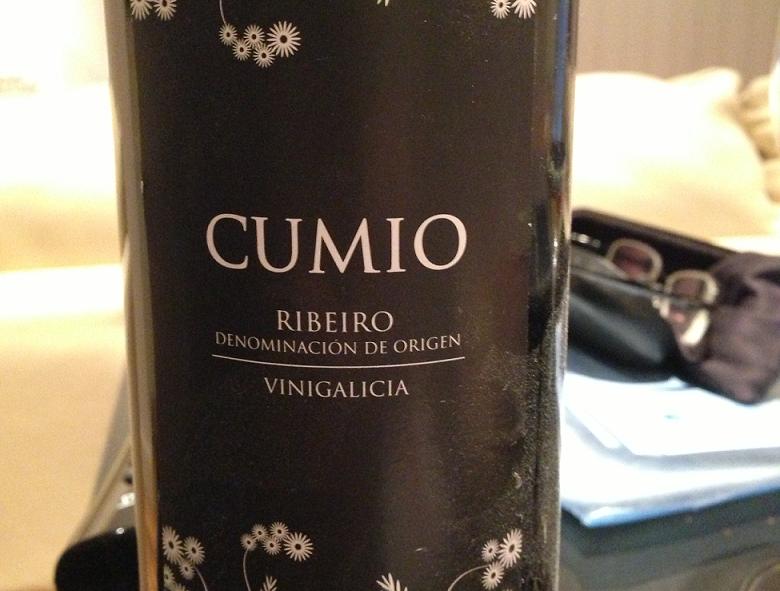 Cumio, made from some blend of Treixadura and Palomino grapes, a refreshing change from tired Albariños from the same north western corner of Spain, is certainly refreshing and light – only 11% alcohol. It is also much more complex and serious than a seaside holiday seafood slurping wine. Possibly a touch over-acidic, but fruity as hell.
If you live near Manchester you can find it at the ever reliable Hanging Ditch for £12.50.