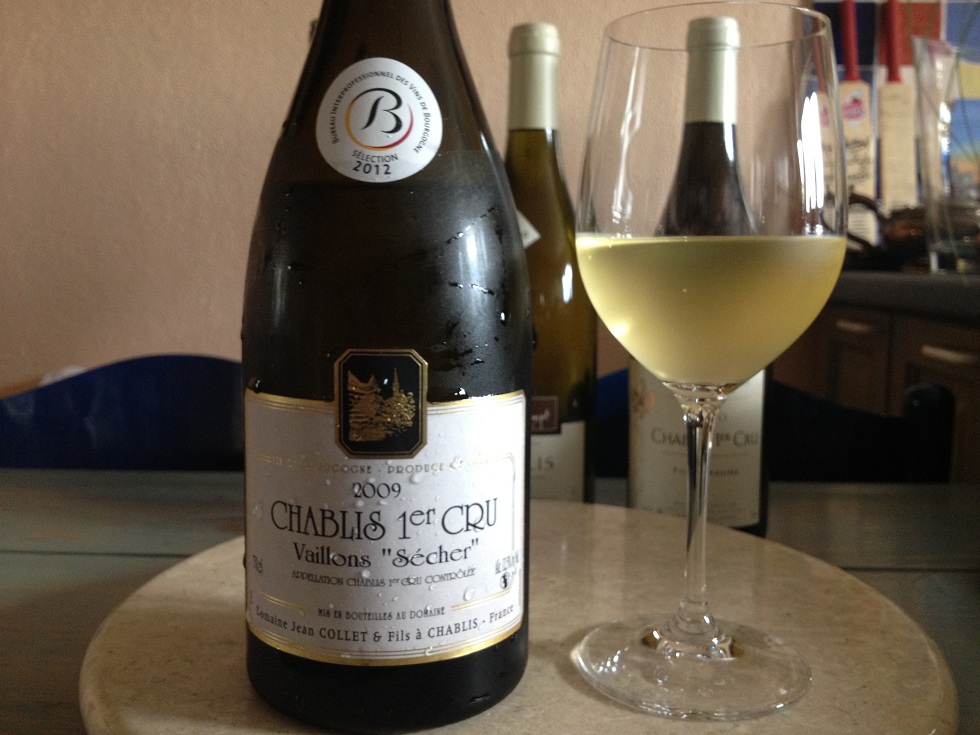 From Domaine Collet et fils comes this interesting Chablis, 1er Cru Vaillons "Sécher". 2009 RRP £21.
Wowzers, I thought Chablis was supposed to be steely, flinty, dry and crisp. This is smooth and buttery honey albeit with an appealing apple sourness.
The normally reliable Wine Searcher iPhone app couldn't locate a British stockist but I understand it's available from posh importer, Marc Fine Wines, living up to their claim that they service the on-trade with wines that can't be sourced elsewhere in the UK. I hope you stumble across it at your local restaurant.
If you do, it's probably better paired with cheese or chicken than shellfish. Les bourgognes recommend drinking at 10-11 degrees, so ignore restaurant advice,and take it out of the ice bucket if it is served straight from the blast chiller.