Posh lifestyle website, www.amara.co.uk contacted me to ask what I thought of Riedel glasses. I'm a massive fan and already own most of the Vinum range.
"What about wine accessories then?" I have tried most gadgets thanks very much.
"OK, then have you heard of a wine developer?" Er, no, that's a new one, can you mail one over? I received a text the next day. Apparently my driver (Dave) was to deliver the item between 17:31 and 18:31 on the 13th. A simple number texted back and Dave would divert and come back another day. Why can't more online retailers be so accurate and so flexible with delivery times?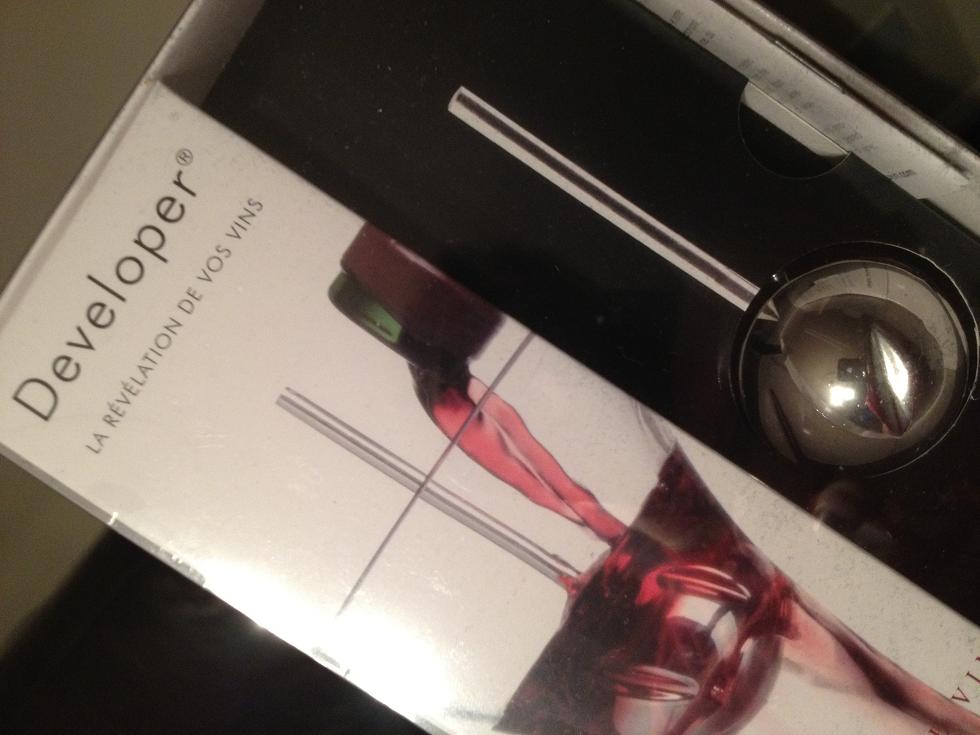 Browsing the Amara website is not a thing to do with an Amex Black Card in your hands, despite the fact that I found three Bugattis for sale that even I could afford. But if you are a wino, or foodie, or want to buy a present for the decadent one in your life, it is a place to look for all sorts of luxury items. A set of excellent Wüsthof chef's knives at £368 is about RRP. I have a set already after re-mortgaging and visiting a top end kitchen equipment shop in Leeds.
Amara's Riedel stemware is at the top end of the range of prices you will find online. Nothing is cheap. It would be disappointing if it was. This is a luxury website bravely punting the oenological or epicurean equivalent of meteor strike insurance.
But, if London property and restaurant prices continue to hold up at such levels, and if this marriage trend takes off, the website has a market and it would be nice to see it succeed.
As for the 'Developer', a device from l'Atelier du Vin, the concept is brilliant. A combination of the theory that H2S can be reduced through contact with metal, and the well trodden advantages of aerating wine before drinking, it's a carved ball bearing that you slip into the neck of your decanter before transferring the wine. I'd like to think it works, but sadly it doesn't fit any of my decanters.
Oh well, perhaps I'll get that credit card out and browse the Amara website….