I've had mixed experiences with different vintages of this wine. For example the 1996 was not great, and the 1998 was OK but not worth the money.
The oldest of the batch I bought from the Wine Society was a 1995, advised to be drunk by 2011. Oops. It's 2012. Better get the corkscrew! But, at £80 a bottle, will it be charming siren or a case of more chafing dissonance?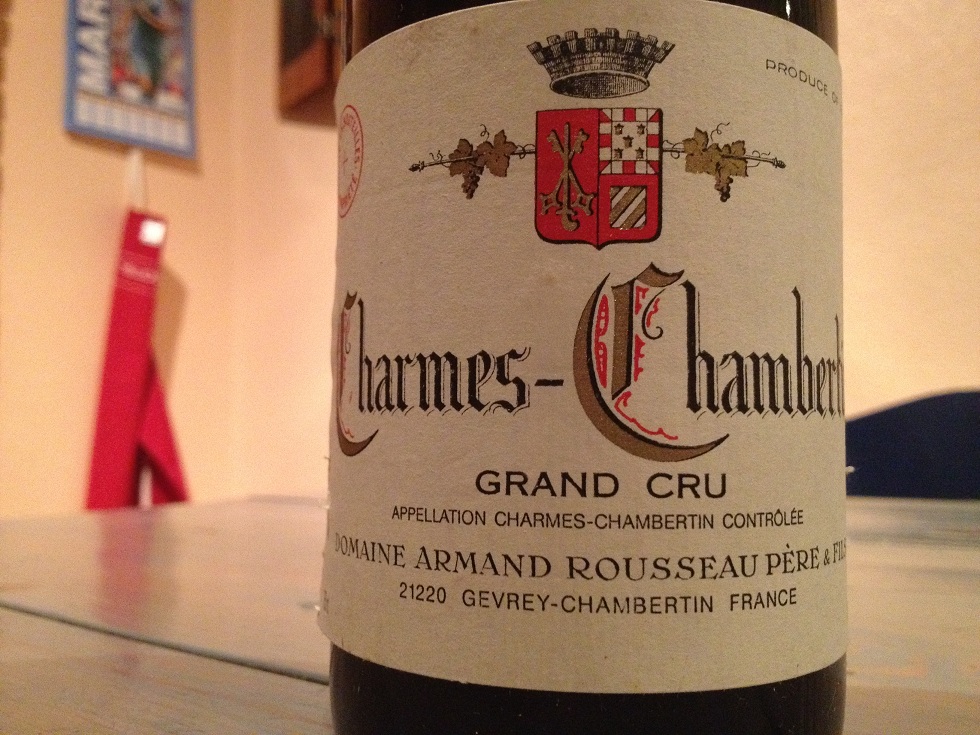 I found this wine totally awesome. Stewed strawberries with a touch of balsamic and that classy composty nature. Burgundy wine is so frustrating because so many bottles disappoint, but when it excels – WOOHOO! It's like you won the lottery on the same day as Sharon Stone turned up on your doorstep in that little white dress.
Although this is a fine wine, it matches simple food. Bangers and mash (no gravy) is a highly recommended pairing.