Sometimes a place is so impossibly, aspirationally, unattainably trendy that it is patronised by as many local dignitaries as international jetsetters, playboys and porn stars, and so in vogue that it sustains a shoe shine guy outside. Cervecería Catalana is such a place, that had been recommended by a quite well renowned chef from Barcelona (no, not that one). There was an hour and a half wait on the evening I went. So we decamped and came back for lunch the next day when the clientèle were nowhere near as cool, but at least we could bag a table.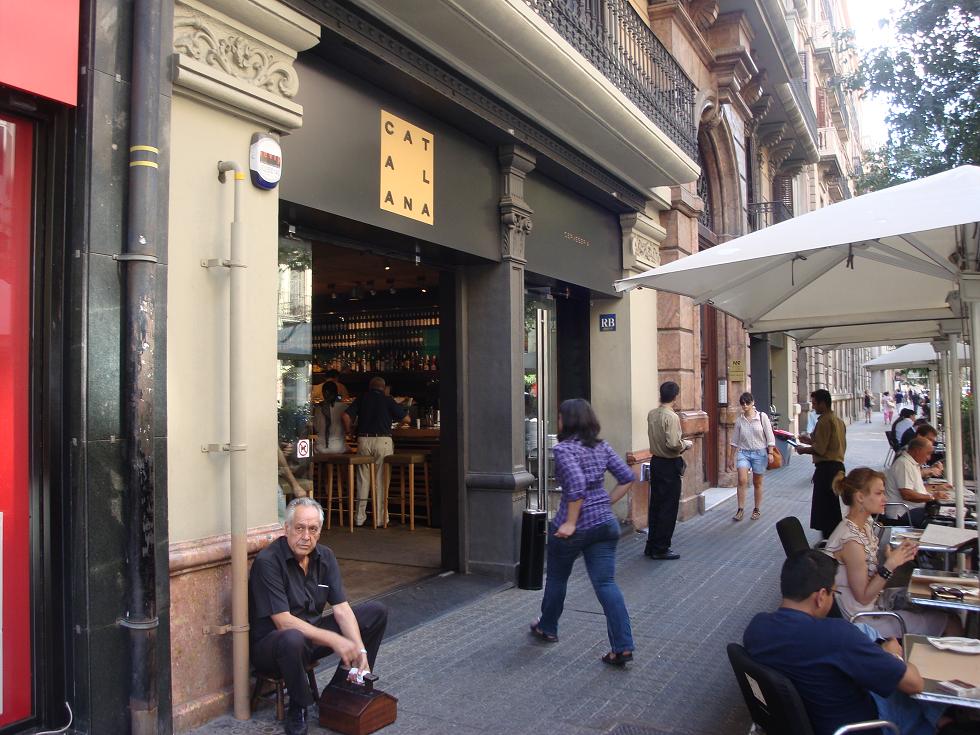 The charm of Barcelona is not in its town planning, at street level, anyway. A block layout that absorbs the worst of Paris and misses the best of Manhattan whilst in some ways resembling both. Drop a local on a random street corner and it will take several minutes for them to work out where they are. Yet, in Gaudi's Sagrada Família, the Catalan capital boasts possibly the most incredible piece of world architecture of any epoch, and it's not even finished yet.
People who think cathedrals are monuments to God, overlook the inconvenient truth that they are temples to civic ego. To be a credible European city in the post Jesus Christ era, is impossible without a Sacré Coeur de Montmartre, a St Paul's Cathedral, a St Peter's Basilica. The sort of buildings where cost is not even considered in the rush for mountainous scale, and infinite detail. It is this sort of competition that drives people of mere citizen status to go to the gym, to save up for an amazing dress, to spend untold hours of hard labour on the beach working up the perfect tan, and to eat at places like Catalana.
Typical Catalonian tapas is the order of the day. Pan con tomate, Iberian hams, squid done various ways, tortilla cake. It was served with efficiency and friendliness, but another inconvenient truth is that the food is better in places round the corner.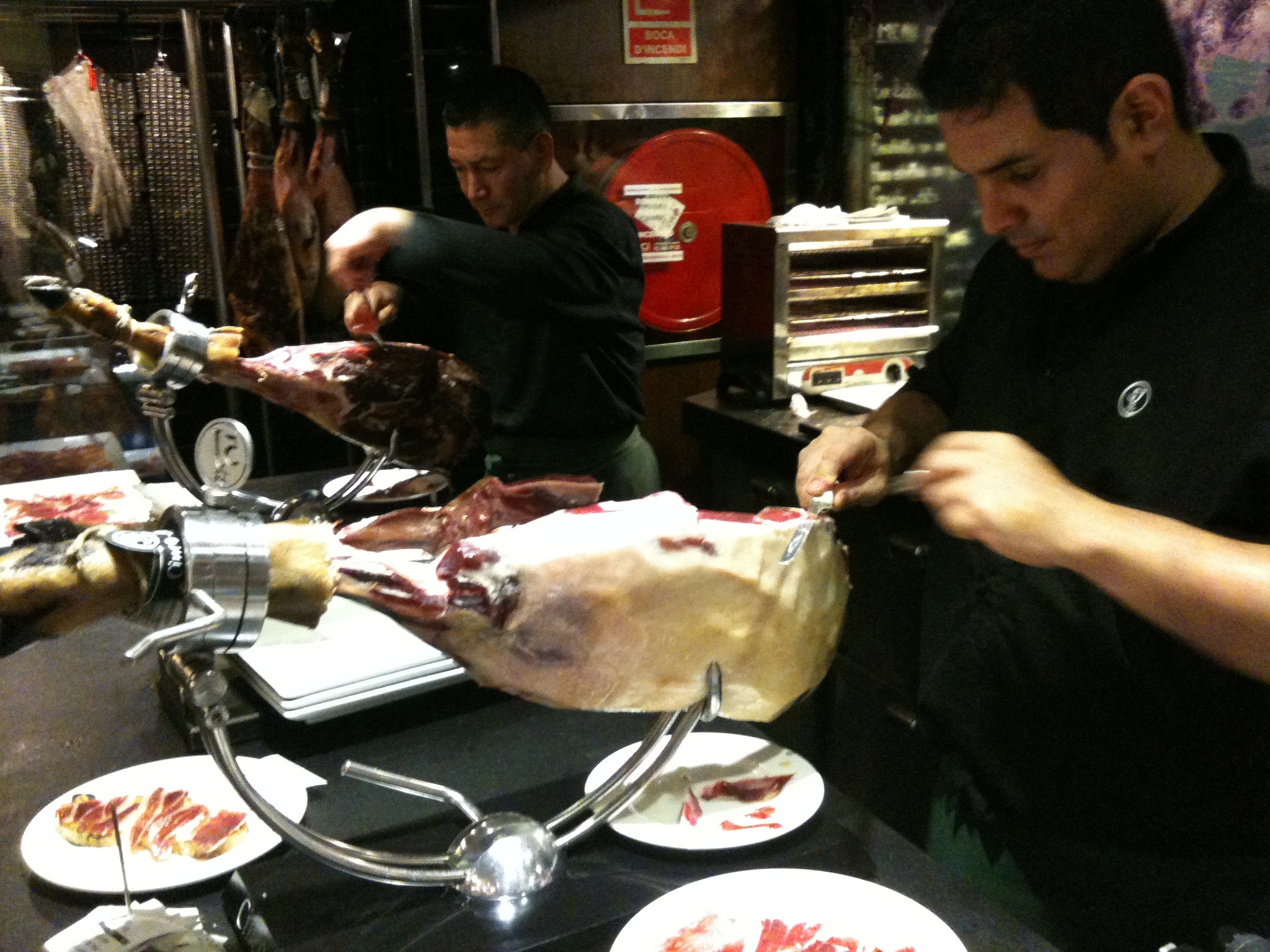 If you want to be seen with the right breasts, chests and vests, Cervecería Catalana fits the bill. If you want to be fed well I would recommend Mesón Cinco Jotas round the corner where you can see this sort of carving action, and without queuing, eat the most incredible food. Providing you are prepared to sit with mere muggles, of course.
Cervecería Catalana
C/ MALLORCA, 236
08013‎ Barcelona Spain
T: +34 932 160 368