When I visit London at weekends I like to scoff a proper Sunday lunch.  Whether I take Champagne as an aperitif depends on whether my team has won or lost.  On the occasion of 15 May 2011, I lunched at Foxtrot Oscar and the fizz, Raspberry Bellini, (OK I know it is Prosecco, not Champagne) was to celebrate rather than commiserate for a change.  After a 35 year "hiatus", Man City won a trophy, the FA Cup.  And yet, I then went on to drink RED wine.  And on the day after a certain team from East Lancashire won the Premier League!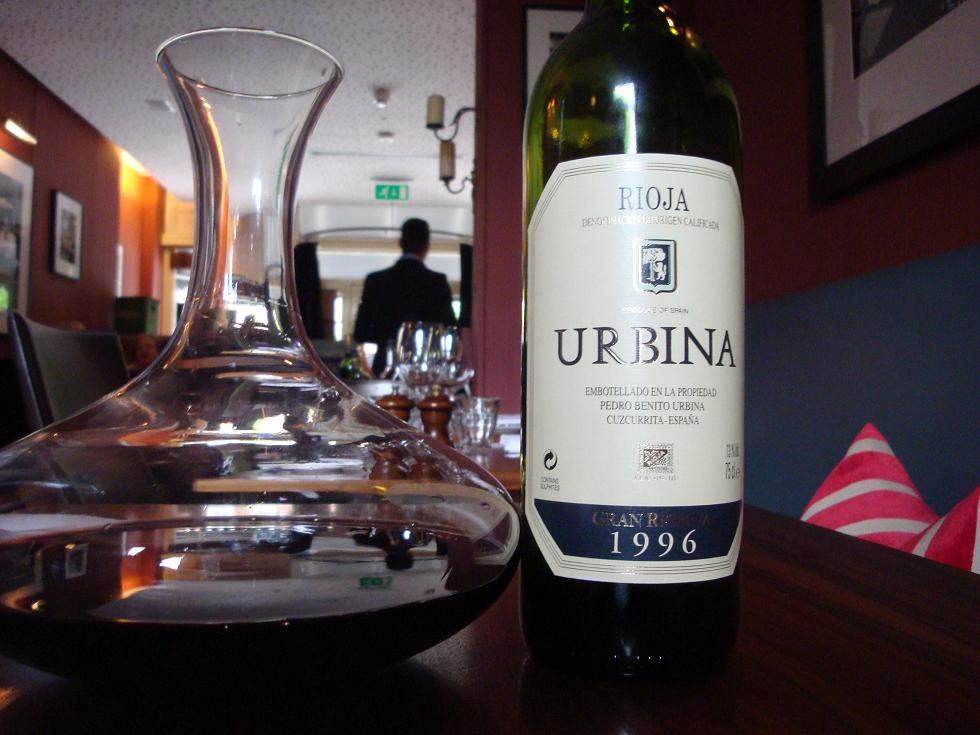 After a gruelling weekend, I am so tired I simply don't have the energy to write a witty, amusing, or even anything other than perfunctory review.  However, I wanted to say something, because I enjoyed it.
The exterior reminds me more of Southport than Sloane Square.  Twee and much smaller than I imagined, especially on the inside.  FO is no TARDIS.  But, it has Gordon Ramsay as an owner, so I figured the soccer connection was appropriate.
Soup of Leek with wild garlic and (one) "oysters" would have been equally glorious without the bivalve.  My choice of a 1996 Gran Reserva Rioja at £58 was a good bed partner for both the starter and my main, Sirloin of Beef with "the usual" sides, which turned out to be broccoli, cauliflower and unfeasibly crispy and yet fluffy roast potatoes.  Mumbles has the wine at £18.49 which implies a mark-up of almost bang on the London average of ~200%.
In summary, Foxtrot Oscar is a local's local place.  Very friendly and homely, but with West End standard service and pretty decent cooking.  The wine list is not massive but well chosen and much better priced than, say, Boxwood Café, a now demised rendition of Gordon's empire that I visited once.  Mind you, the bogs are nowhere near the class of that Knightsbridge establishment.  I had to wait about 20 minutes for a piss, whilst a yummy mummy changed her baby (there is, apparently, insufficient room in the Ladies).
For once I won the "guess the bill" bet with Mrs Wino (but still had to pay anyway).  At £148 including 12.5% service, my estimate was only 82p out.  But then again, I drank a cocktail, a sixty quid bottle of wine, a classy Armagnac, and a doppio macchiato of Italian origin.  Pretty good value for Chelsea, and excellent value for London.
I can only assume that the place was so quiet because the local team (likely to come second or even third in the Premiership, on account of a stale draw with the home of Brown Ale) was playing while we were eating.  If not, then maybe FO will go the same way as BC?  That would be a shame.
And, for the record, I thought the Stoke fans were brilliant both during the match and in defeat.  Very noble, very supportive, very loyal.  I am sure they want me to Foxtrot Oscar but I hope they continue to thrive in the Premiership.
Foxtrot Oscar
79 Royal Hospital Road
Chelsea
London SW3 4HN
T: 020 7352 4448
W: www.gordonramsay.com/foxtrotoscar