In England it is asparagus time.  Time to celebrate!  Surely there is no better flavour than some fresh (cut today) asparagus lightly seasoned and simply pan fried in butter.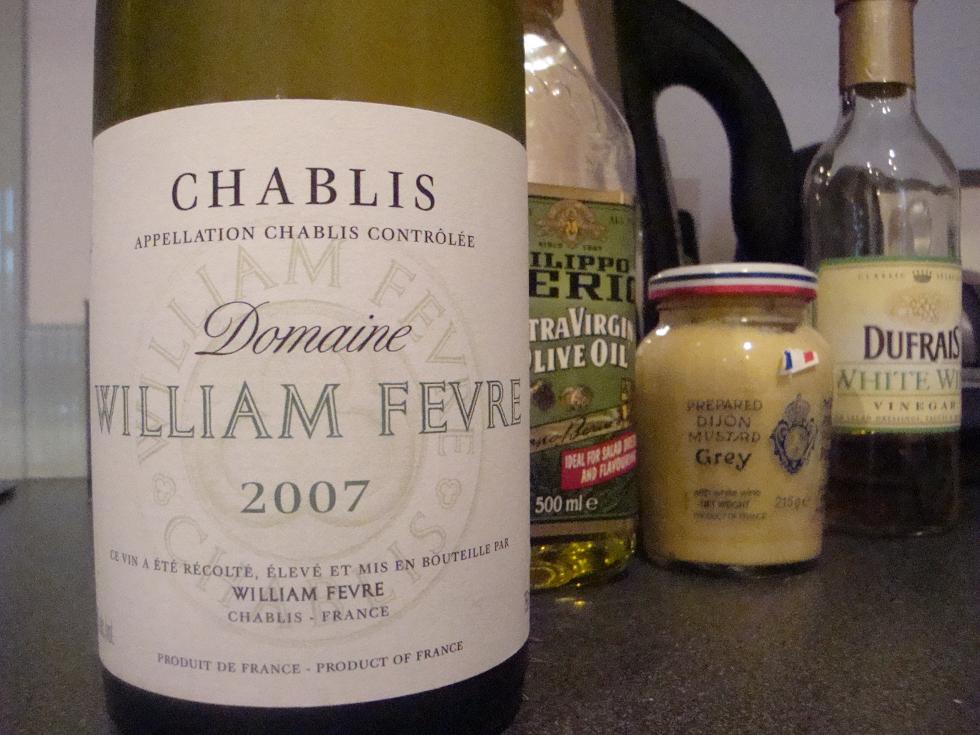 Well, I am prepared to reveal that the dish can be improved upon.  Adding a glass of Chablis is like adding a spoon of Dijon mustard to a French dressing – sort of essential*.
You could do worse than this William Fevre, which I picked up from the Wine Society for £13.95.  At time of writing the 2008 had replaced the 2007 at the same price.  Not cheap but a solid example of this under-rated genre.
With the zing of Sauvignon Blanc, the smoothness of Albariño and the class of Chardonnay (we were yet again reminded in this World Cup year, on the day that Fabio named his final 23, that form is temporary), this Domaine William Fevre is perfect with the noble spring vegetable.  The flintiness perfectly offsets the buttery, almost yeasty flavour of the asparagus.
* Other dressings are available.