2004 was, by most commentators, considered to be a good year in Rioja, and Laguardia might be the prettiest village in all of Northern Spain.  So this wine has two things going for it already.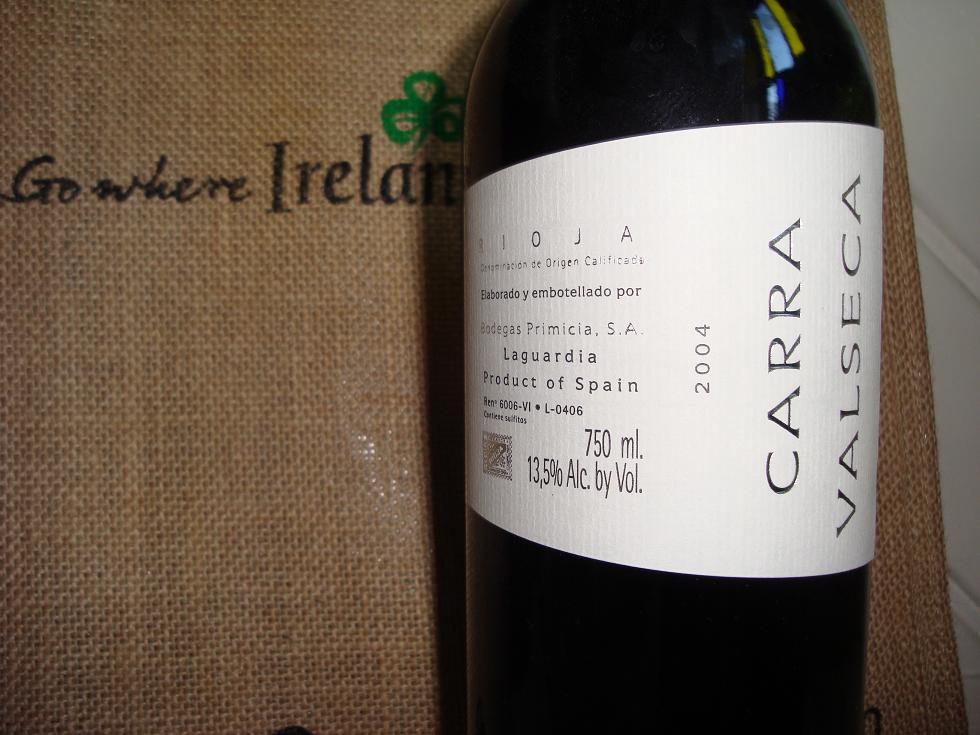 A third is revealed under analysis from the taste buds.  No immediate overpowering flavours (not even oak), but gentle autumn fruits, Indian spices and vanilla pods.  Not even overpowering legs since the ABV is a very amenable 13.5%.
Excellent with rump steak.  Mine came from the Sunday Times Wine Club "President's Cellar" collection which usually implies a price tag of about 20 quid a bottle.
If you have never been to Laguardia I highly recommend it.  Here is a quick sample: