At £17.50, this must one of the bargains of the whole wine world.  The catch is that you have to be a member of the Wine Society.  But don't worry, they let anyone in these days.  You don't need to roll up one trouser leg and hop through the door like when I joined.  No entrance exam, you don't need to know anything about wine.  You can even have an empty bank account, as it is one of the best value (only budgies go cheap) wine retailers in the UK.
With its rich history and extensive storage, frequent offers of interesting, old, and remarkably priced wines regularly appear in my email inbox.  I have neither the storage space, nor stomach capacity, or indeed material wealth to buy them all so I am extremely selective.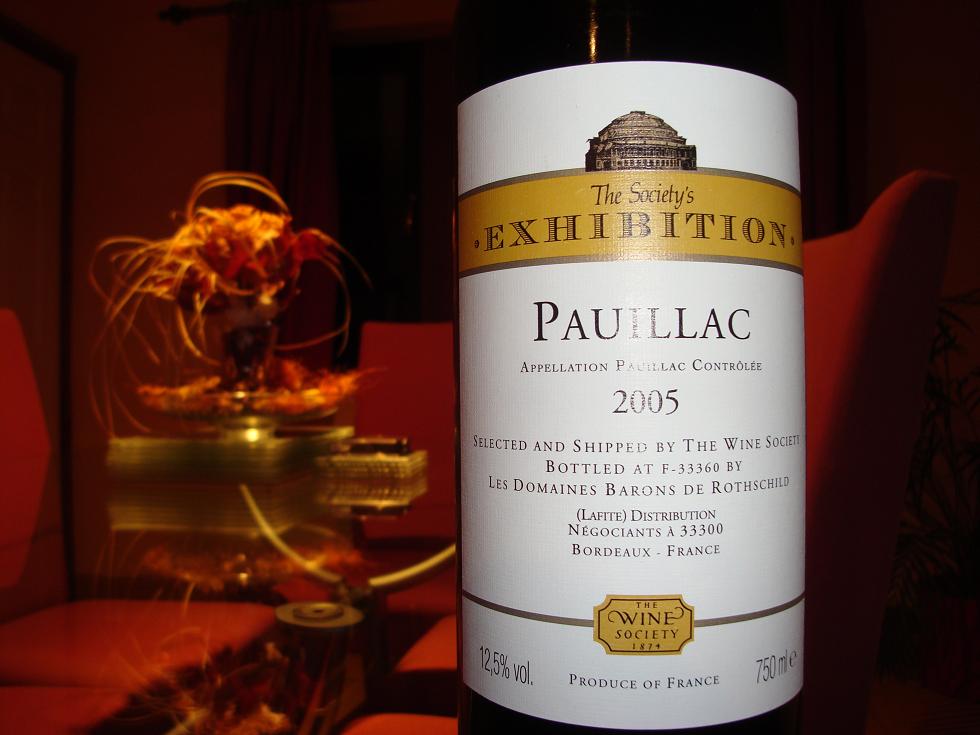 But I couldn't resist the offer of a case of Pauillac "sourced from the Domaines Baron de Rothschild estates of first growth Château Lafite and its neighbour and increasingly high-achiever Duhart-Milon", especially since it was constructed from one of the allegedly finest vintages in my lifetime – 2005.
On opening it was quite vegetal – root veg to be precise, supported by a twist of plum, a leaf of sweet cabbage and just a smudge of Eton Mess.  Later on, it became more red – beef tomato, still with the slight sweetness of meringue but the meatiness of a red wine jus.
You can't beat a complex wine that changes as it warms, as it airs, as your palate accustoms.  It is available until 14 November so you still have time to buy some (now that I have got my share).
Too young to drink?  Perché si, perché non.  But if it keeps improving I have 11 more bottles to fish over the next few years, and I've got my wine waders and tasting tackle at the ready.