In order to test my hypothesis that it is possible to contract Deep Vein Thrombosis whilst watching an opera, I went to see the 3.5 hour epic Don Carlos at Leeds Grand Theatre last week.  But way back in 1867, Giuseppe Verdi must have foreseen that the seats in the balcony of this fine theatre would be designed for pigmies and children only.  Although there was only one interval, he thoughtfully planned the opera in four acts with a total of six scene changes.  My calves yelled with delight each time the curtain fell and I was able to stand for a few brief but exquisite seconds.
As an opera, Don Carlos has it all.  Intrigue, deception, death, war, royalty and of course, adultery, all of which delivered by a huge cast.  I know you southern types have Sadlers Wells and the Royal Opera House, but up here where it's cold, wet and cheap… Well we have got Opera North and we are justifiably proud.  This was one of the best productions I have seen with the pick of the cast being William Dazely as Rodrigo, veteran of equally excellent ON productions of Let 'em Eat Cake and Of Thee I Sing where he was a great President – John P Wintergreen.
Anyway back to Spain where Don Carlos (son of Philip II King of Spain) had to suffer the ignominy and heartache of having his promised love, Elisabeth de Valois, marry his father in a political settlement, and as you can imagine, that makes for a promising start to any story.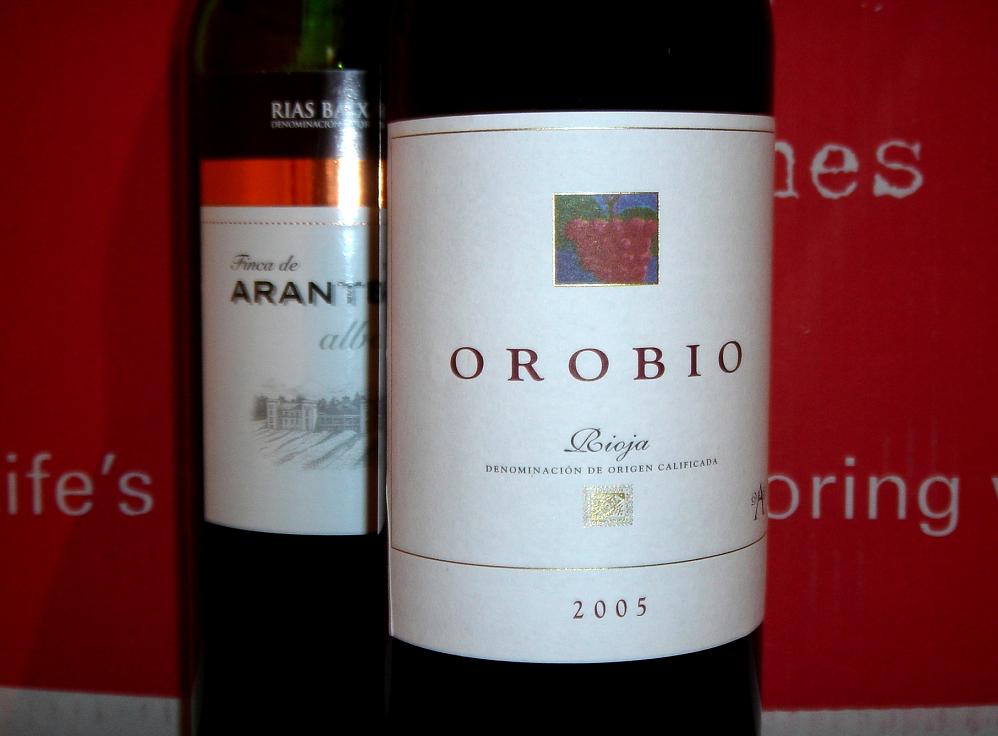 This was a stark reminder of the complexity of Spanish (nay, European) history particularly where any monarchy is concerned.
The king of Spanish wines is usually thought to be Rioja.  Traditional Rioja begat more modern types a few years ago with less ageing and less oak.  Some thought it was simply a way of getting wine to market faster, turning long term capital investments into revenue without the 10 year amortisation, and you couldn't really blame anyone for trying.  In fairness, I think there is room for different styles of wine from the same region.
This Orobio 2005 is a young type so I decanted it.  It's already all sold out but the 2006 is available from Virgin Wines at £8.99.
At this price it's good value.  Cherries and an earthy aroma of tea leaves, like Lapsang Souchong – yum.