It's amazing what you can find through Google.  I typed in Ivy Gestapo and found my website top of the list!  Freixenet pronunciation is another phrase that puts me top, Prezzo Thame is not bad, neither is Cloudy Bay 2007.  Finally, if you are truly bored, try wine combine harvester, another everyday search string that finds my site.
Finding good wine, however, sometimes takes a little more effort.  I made a trip out to Majestic in Leeds and picked up this Tasmanian devil for £14.99.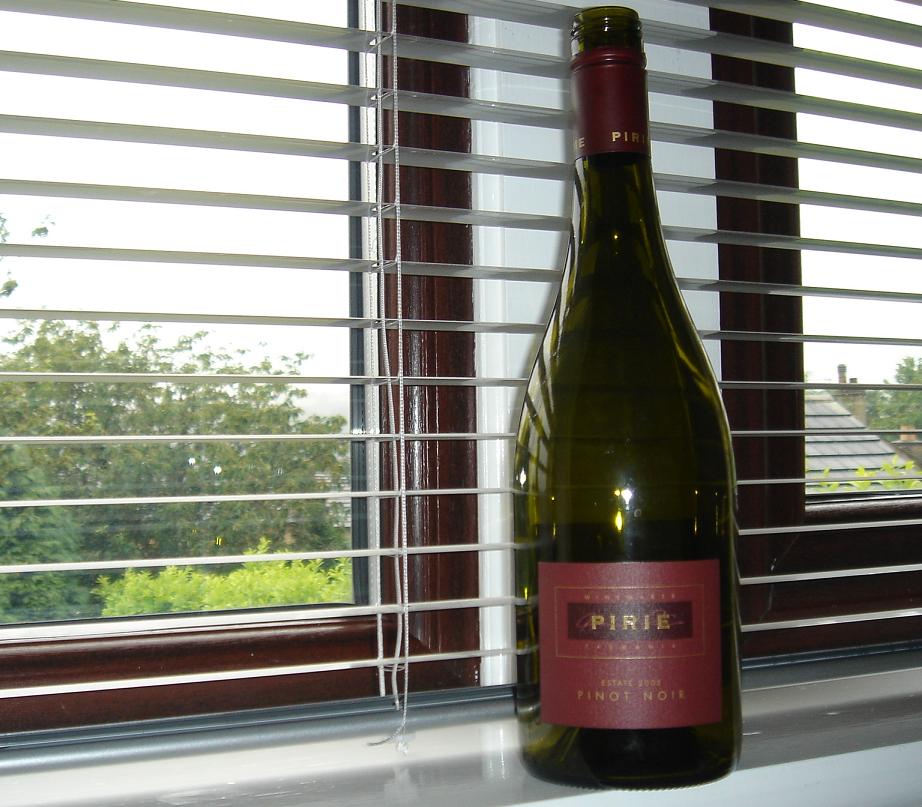 That was just before the shop caught fire.  Finally I see that it has re-opened again so I thought publishing my notes on this wine was only marginally overdue.  Even my school essays were delivered more timeleyley than this, and indeed, more gramatically corecct.
At 14% I expected an Aussie criminal.  Some compost, grilled tomato and smoked peat bog wafted up my nose before an intense creamy taste followed.  Sweetness and spice like a tomato and apple relish.  Pecan nuts and custard.  A little red grapefruit.  A strange "in yer face" mix, but it mellowed, as it warmed, albeit becoming more cherry flavoured and a shade more bitter.
It is a quality wine but there are some major competitors from New Zealand at similar price point and I am not sure this would beat all of them.
Majestic £14.99.  Probably long since de-stocked.