It has taken me a bit longer than I expected to start my exploration and learning of the noble Riesling grape.  You may remember my world tour of Pinot Noirs resulted in me comparing the grape to Brigitte Bardot: beguiling, sexy, temperamental, bonkers.
I have not yet drawn a metaphor for Riesling so I better get my tasting boots on and march over to Analogy Square to see whose flagpole is at full mast.  This bottle came from Virgin Wines at the noble price of £9.99.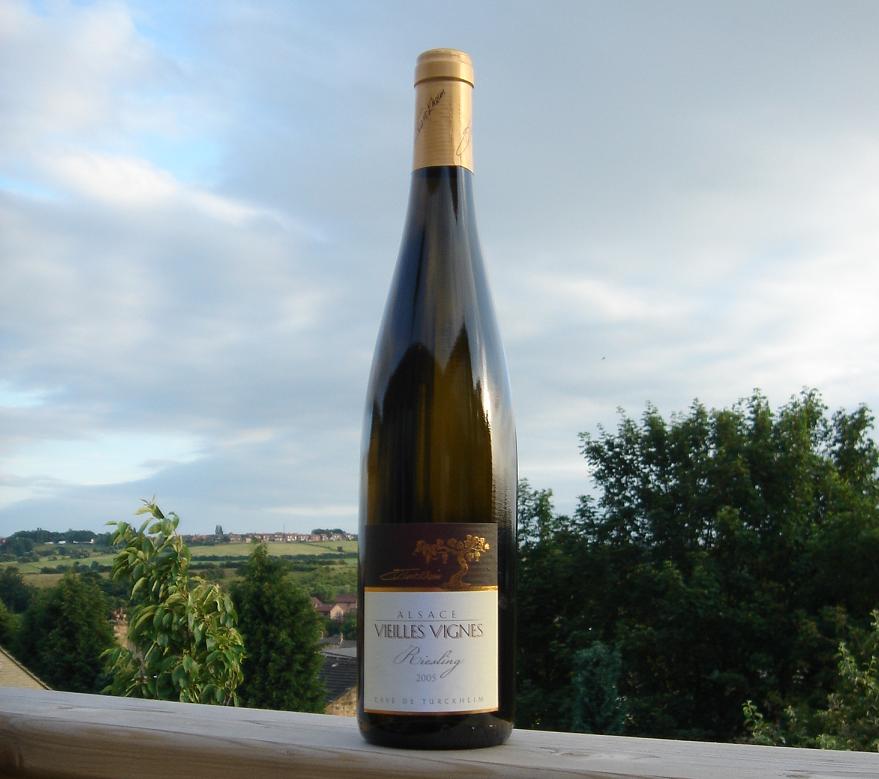 This golden straw coloured wine smelt of apricots and honeysuckle with a touch of lemon.  The taste was very fruity and more sugary than I expected, perhaps soft red grapefruit with refreshers poked into the halved fruits.  I'm not sure that I would drink it with shellfish, as recommended on the label but it certainly went magnificently with an Indian curry.
I feel I am no closer to giving you any sense of the grape.  Virgin Wines describes Riesling as the "next big thing".  I am tempted to comment that in fact it is one of the most retro of grapes.  Perhaps it is the new mini – refined, exciting, reminiscent of the past, and better made by Germans?