Have you heard that large consumer services organisations (banks, telcos, utilities etc) classify and rank their customers into odd categories, like fruits, to determine their profitability?  A prime juicy customer might be an orange or an apple or a mango.  A customer clinging to the organisation like a piece of wet toilet tissue is invariably a lemon and is regularly encouraged to leave for a competitor, although a customer in this state is unlikely to be intelligent enough to take the hint.
I tried two wines from Virgin and I want to see how it works in the other direction.  The prime juicy apple in this case was the excellent Stone House Barossa Valley 2005 and the lemon, a Monastrell Albacea 2006.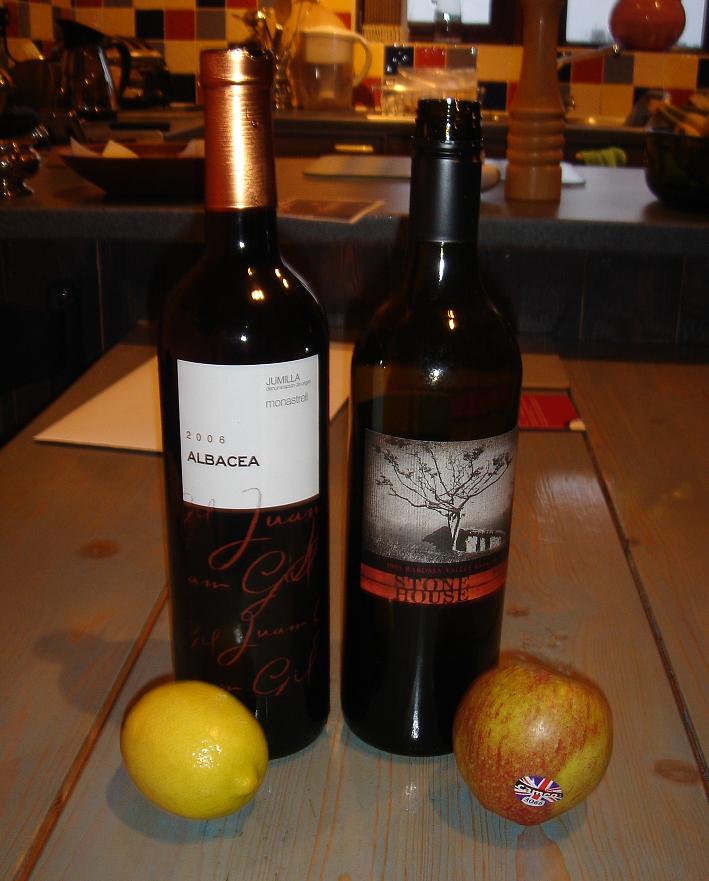 The Stone House is made from 65% Grenache and 35% Mataro and at 14.5% alcohol, much stronger than my favourite reds.  A nice colour, slightly tawny, a composty Pinot Noir type aroma and a taste of raspberry jam sponge and custard with just a hint of mint leaf.  Refreshing and tasty as a drinking wine – not sure what I would match it with food-wise but who cares – it was lovely.  At £9.49 it is not cheap but like L'Oréal man, I feel I am worth it.
The 2006 Monastrell, a boring grape in most people's Spanish wine encyclopaedia was far from boring.  On opening it smelt of compost and tarragon.  It was alive like bacteria and tasted of cheap antiseptic mouthwash.  Heavy cloves, not much fruit, oh so bitter.
Mind you, when I poured it away, I noticed that it cleaned my stainless steel sink beautifully, and much cheaper than Cillit Bang.  It looks like Virgin have de-listed it – bravo!  Stick to the Barossa…