You may remember I visited Linen, in the lofty part of the posh casino for my last birthday.  The other restaurant at Manchester 235 is Italian, on the ground floor next to the entrance and has the advantage of not having to be a member of the casino to enter and eat.
Numéro is an odd layout, with a bar in the middle and a simple opaque glass screen separating diners from the gaming tables.  The service is efficient and pleasant and the food is decent.  But if you do intend to go to the casino afterwards, I would recommend booking for Linen.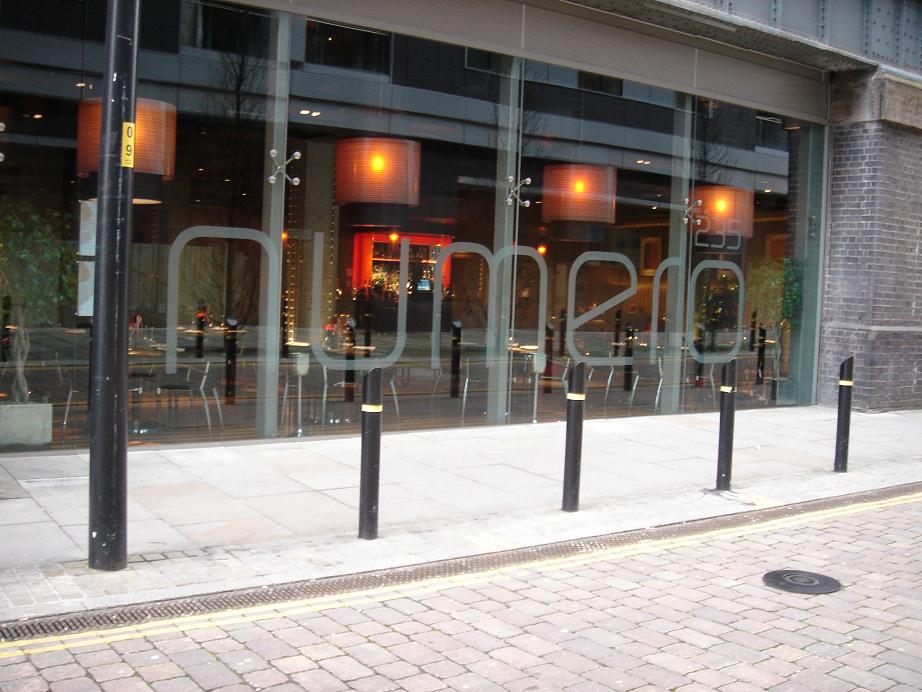 Linen, you see, is already the other side of painful casino security, and at meal finishing time on a Saturday there is a big queue.  Secondly, the atmosphere is classier, the prices similar, there is live music, the wine list is better and perhaps most importantly, you are more likely to get your wine served at the right temperature in Linen.
All is not lost.  Numéro has an atmosphere that was warmer than I expected and a specials menu that looked good.  It is true that the wine list is not as comprehensive as Linen, but it is more Italian which is interesting in its own right.  Focus is good.
I chose a bottle of Argiolas 2006 Cannonau at £29.  I have tried this before at the Flying Pizza in Leeds and have never been disappointed.  Smoky, dark and bitter black cherries, I think this one was just a bit young and too tannic.  Aromatic woodsmoke, like fragrant damp leaves or pine needles thrown on an open fire, but ultimately not enough fruit.  I know the Italians favour bitterness and tannic wines but this is just a year too young for me.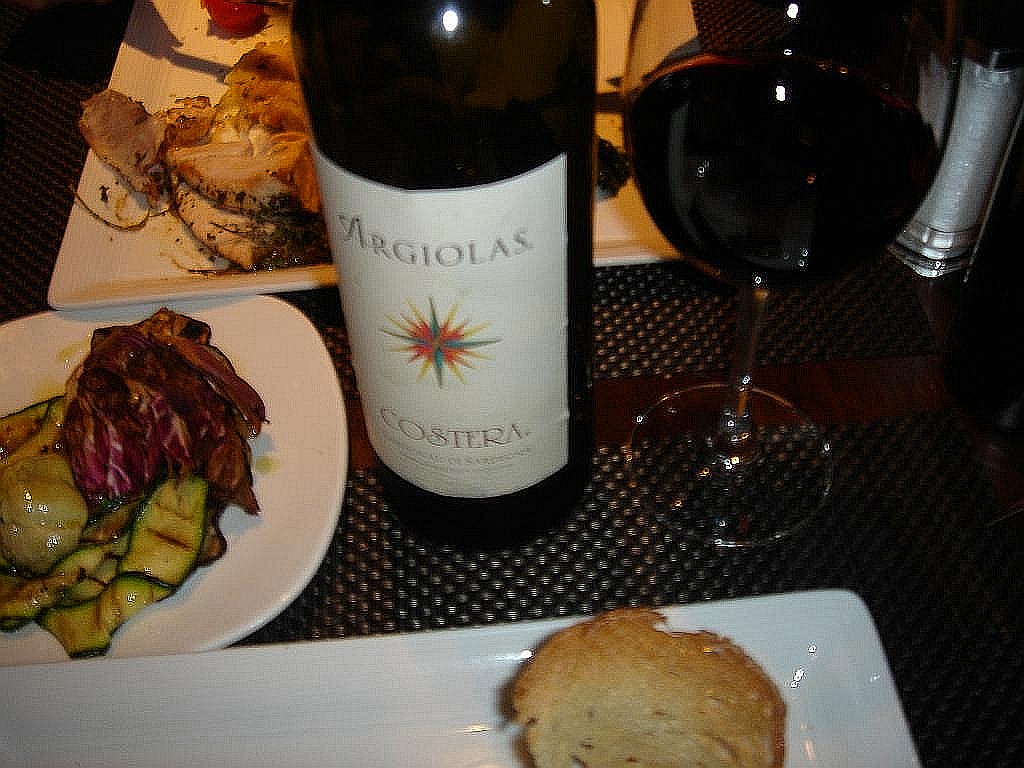 The food was great.  Saffron and parmesan risotto was a melodic prelude to the symphonic venison in Parma ham.  This was over-cooked given that that the waitress went to great pains to ensure that I could stomach rare deer.  The oiled and chargrilled veg added back the missing moisture and all was well.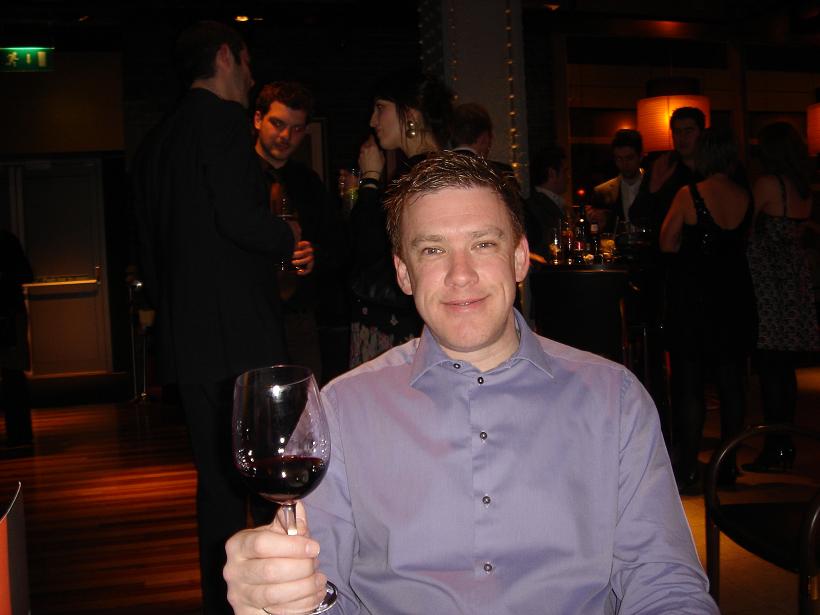 With a plate of Italian cheeses it would have been rude not to accept the offer of a glass of Vin Santo Secco Liquoroso 1990 (Tuscany).  As dessert wines go, it was in the premier league.  Lavender, honey, syrup and a deep rosé colour, it went down easier than Didier Drogba in the penalty area.  The cheese choice was predictable but well served and tasty.
The bill for two including wine and service was bang on 100 quid.  Pretty good value, but just a notch behind Linen.  On the other hand, the chances of bumping into a Man United player are much lower than inside the casino, which is perhaps Numéros defining advantage.
Numéro, Manch235er, The Great Northern, Watson Street, Manchester, M3 4LP.  T: +44 (0)161 832 3927.
W: www.manchester235.com.