I've been sent to Coventry. Not in the metaphorical, but literal sense. On business to be precise. I have a 9:0am meeting in the morning with Barclays Bank and to travel down to get there reliably from Leeds would require me to rise and shine at 5:0am. No self-respecting wino does that.
The marvels of modern technology mean that my laptop simply connects via a 3G card to the internet, and using something called "VPN" (nothing to do with panty lines, no) I can work as if in the office, from anywhere in the world, although at 10% of the speed.  All of this means that instead of finishing work at about 7pm, I am still at it at 9:30.  Fortunately, La Cucina is still open on a Monday night and most of the remaining customers are Italian, which is encouraging.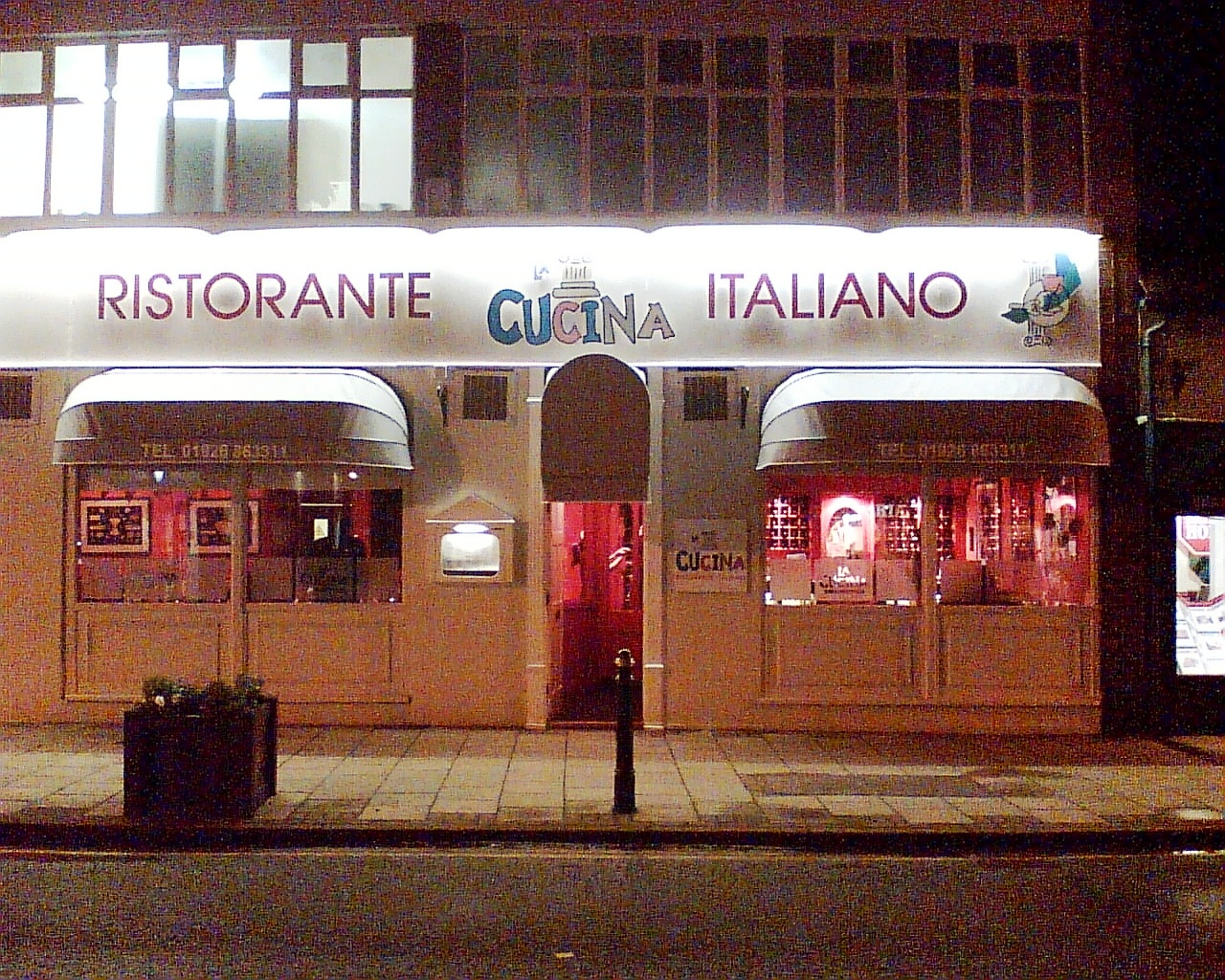 It's another provincial restaurant with a bit of charm and some friendly service but lacking the attention to detail you would expect in London, France, or the lost city of Atlantis.  Food presented – okay not great.  Wine list – okay not great.  Service amateur but friendly.  Great place to take your bird on a cheap Friday night date, if she is a wine virgin and culinarily uncorrupted.
Given that the owner is Sardinian, I asked why he didn't have Cannonau on the wine list.  Marco proudly pointed to a Terrerare, which I rejected for a Vermentino that I thought might go better with my choice of warm caprine cheese followed by halibut risotto.  I don't know if they grow carrots in Sardegna but I thought it an odd ingredient to add to white fish and rice.  The peas and green beans seemed more at home with the Halibut, but at least the rice was well cooked, which some think important for a risotto.
The Vermentino was one dimensional and tasted only of pear juice – but then I like pairs.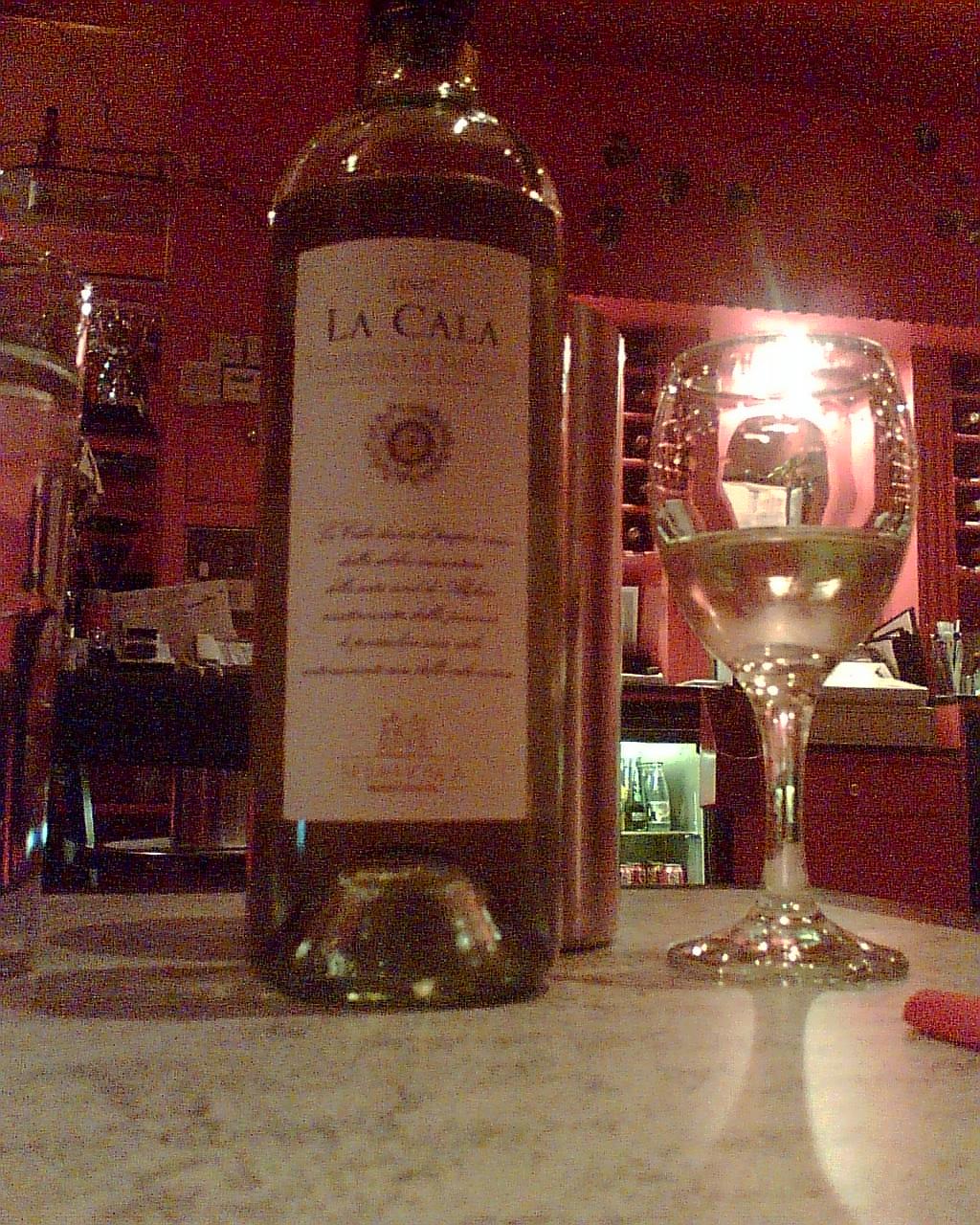 If I come to Kenilworth again I will probably revisit.  There is not much competition in the town.  There is a well known resto chain next door called zizzi, and as we all know that roughly translates from French as slang for penis – enough said.
La Cucina, 11 Warwick Road, Kenilworth, CV8 1HD, Marco Defalchi.  T: 01926 863311.  F: 01926 863322.
E: sales@lacucinarestaurant.co.uk
W: www.lacucinarestaurant.co.uk