Have you ever slept under the railway arches?  It's not typically a pleasant place.  Certainly not a place you would choose to sleep.  But if it's raining and you have no fixed abode, well, everything is relative.
I nodded off under the arches near Oxford Road station on Whitworth Street in Manchester.  Thankfully, someone had been thoughtful enough to build an Italian restaurant around me that was warm and welcoming (not that I would have noticed given the amount of alcohol canoeing through my veins).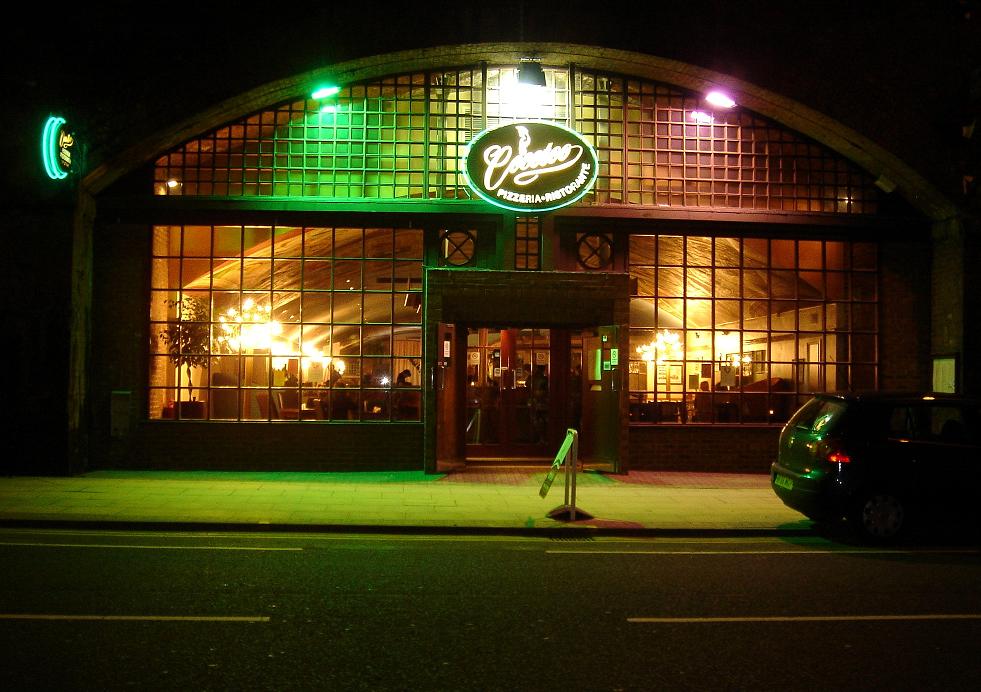 Cocotoo is unbelievably good on many counts.  As I was rudely awoken by a poke in the ribs, my eyes became aware of a painted ceiling.  Bloody hell, I am dead, and I have woken up in the Sistine Chapel!
My hazy memory recalled a meal of some repute.  Arancini was a favourite of the house, rice balls with mushrooms and mozzarella, deep fried and served with sweet chilli sauce.  Testicle sized packets of joy without the stigma of eating sweetbreads.
Then Branzino Miramar, a waiter said it was named after the owner, presumably Sr Branzin O'Miramar (of Irish descent)?  Grilled seabass served simply with lemon and olio di olive.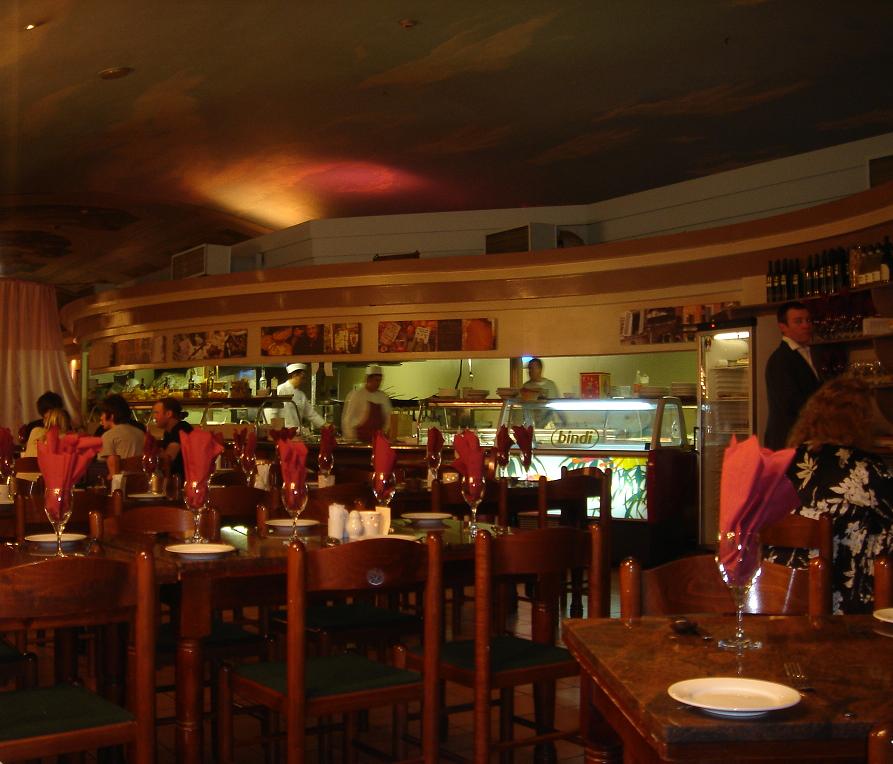 Sadly I couldn't remember the wine, so it was a stroke of luck that I had taken a photo and written some tasting notes.  Apparently the Chardonnay Friuli Grave tasted of rosy red apples red/pink grapefruit and a touch of earth.  I recorded that the wine list was remarkably cheap but had some interesting wines.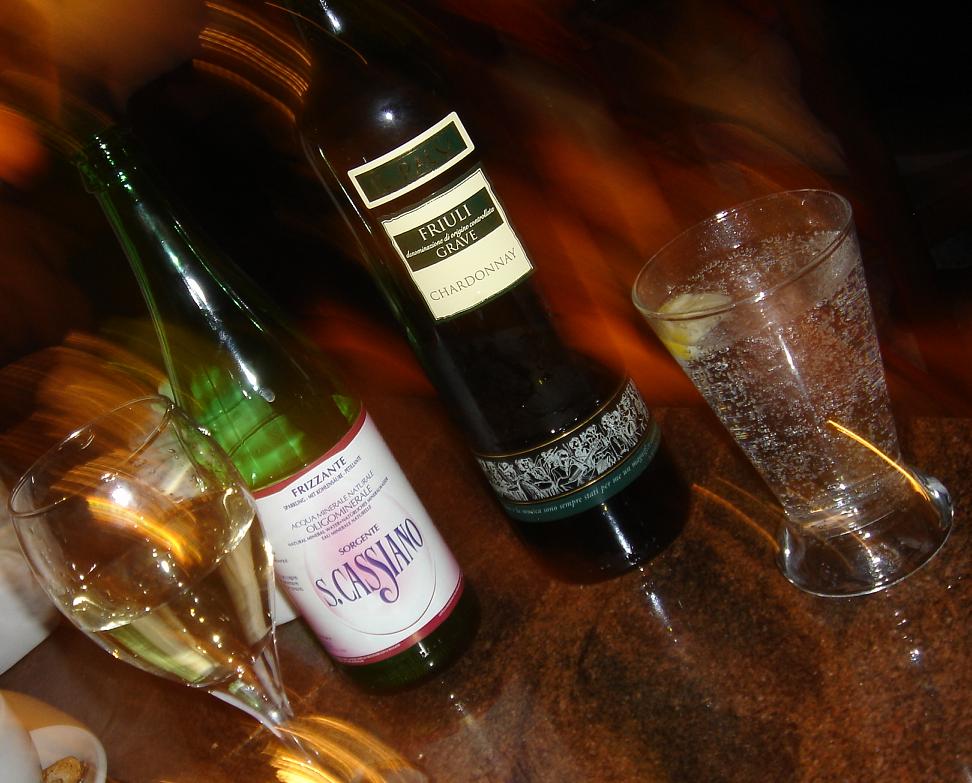 As I lowered my head I noticed that the place that was empty when we arrived at 7:30, was now full of diners, despite the massive floor area and 300 covers.  That's an impressive performance for a rough part of town.  This place clearly has a reputation and I wanted to be part of it.  It's just that the mind and flesh were in a state of inebriation too severe to make coherent sense to a waiter.  "Shall I bring you the bill, sir?".  I tried to reply to the effect that I might like a macchiato and a cognac.  The bill arrived and I was reminded where the door was.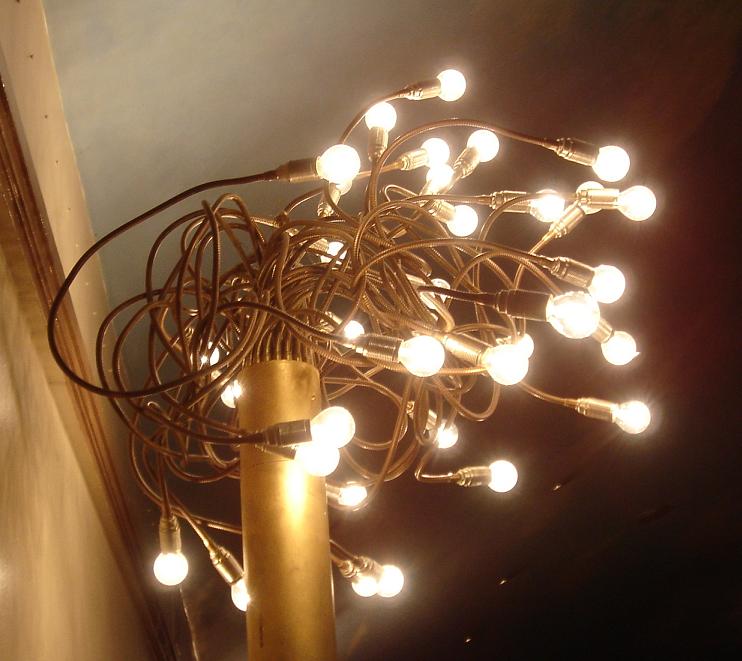 On the way out I noted the fine decor.  Not a bad place considering that trains are rattling up and down on top of us.  In fact a very fine establishment all round.  Not expensive but not cheap.  Not fine wines but not crappy ones either.  Food of a quality you would be happy to eat any night of the week at sensible prices.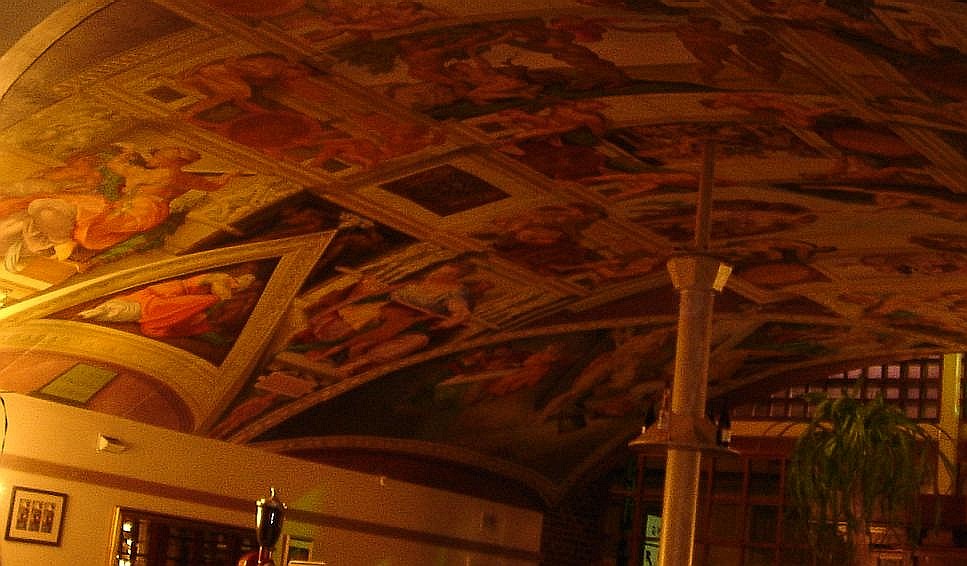 A warm welcome and I was only joking about getting kicked out.  I'll definitely be back.
Cocotoo Pizzeria Ristorante, 57 Whitworth Street West, Manchester, M1 5WW.  T:  0161 237 5458  F:  0161 237 9188.