Tomorrow I have to place 44 candles on a birthday cake, light them and blow them out.  What will I wish for?  While I deliberate, my body decays albeit slowly, and I am enjoying a glass of fizz before heading out for dinner.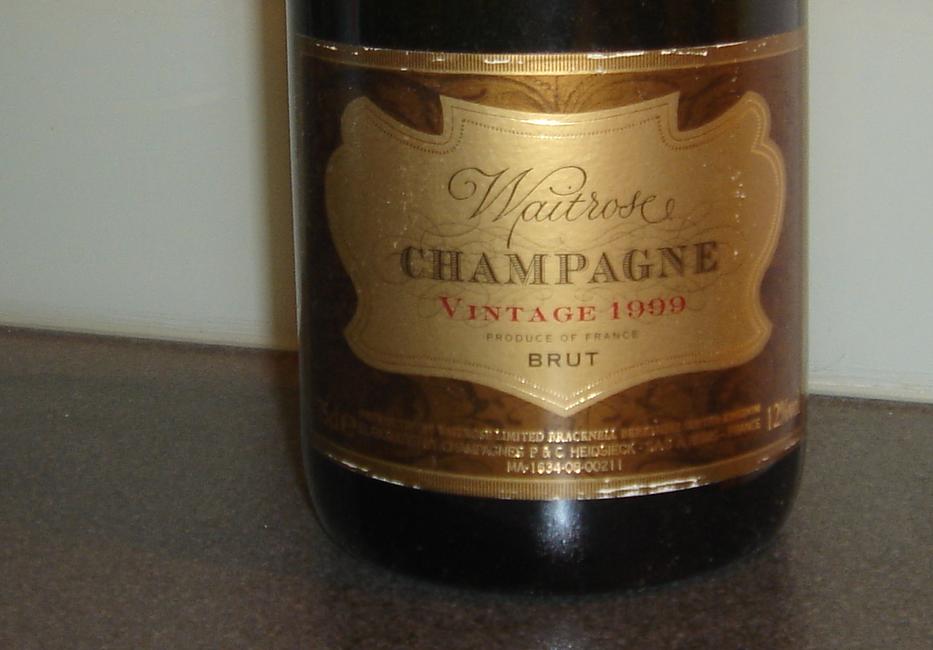 Scottish shortbread, grapefruit notes and possibly a little lime.  I find this a little too acidic to be truly memorable.
I have to admit that I know very little about champagne.  I enjoy drinking it but I need to learn more about what makes one better than another.  So whilst I did not get on greatly with Waitrose Vintage, this should not put you off trying it for yourself.
Have to dash – off to eat and yes, I am taking my notebook.
As for my birthday wish?  It won't be for another bottle Waitrose Vintage Champagne.