Word had reached my royal ear that 1994 Riojas may be getting past their drink by date so I immediately opened this beauty, one of the few remaining in my rack from the great year.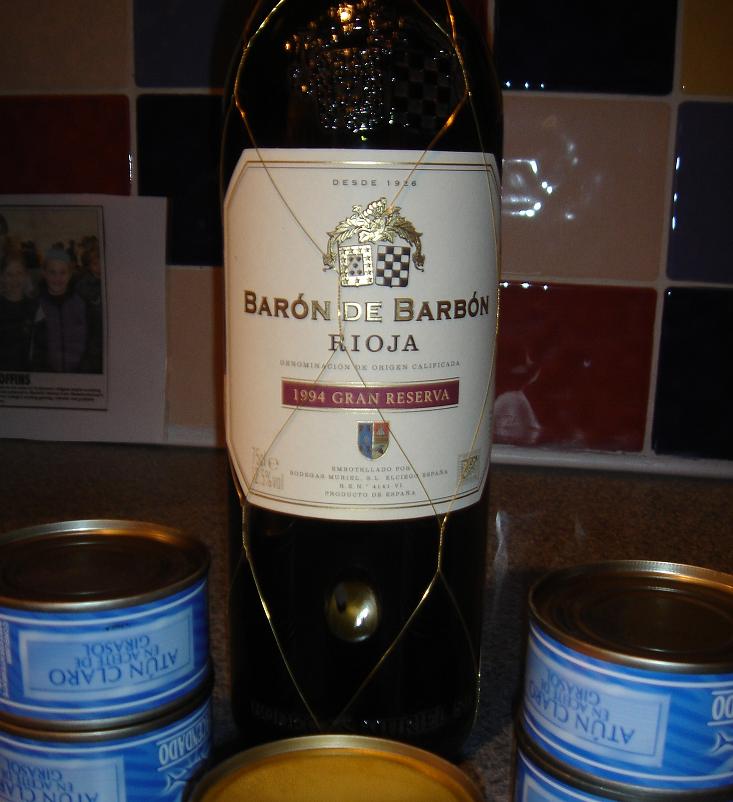 It was a lovely tawny colour, in the way that most red wines give forth the violent flushes of youth to a more relaxed hue in middle age.  The fruits of youth, however, had not faded similarly.  Berries and stewed apple combined with tobacco and dark chocolate garnering more interest from my palate than any recent wine I've tasted.
In summary, the Kylie Minogue of wines, combining the exuberance, suppleness and slenderness of youth with the sensibility and maturity of age.  The best of both worlds – young bodied and old headed.
I found the 1999 Barón de Barbón  at Laithwaites for a little over 10 quid.  I am sure this is a nice wine (although un-tasted by my own fair lips) but if you can seek out the 1994, rumours of its demise are way too premature and £20 would be a fair price for this stunna.