Less than a week after its release (or some might say escape) the fuss about the poor quality of Beaujolais Nouveau this year is already rife.  So, always keen to avoid the inanely topical, I thought I might take the opportunity to delve into the past.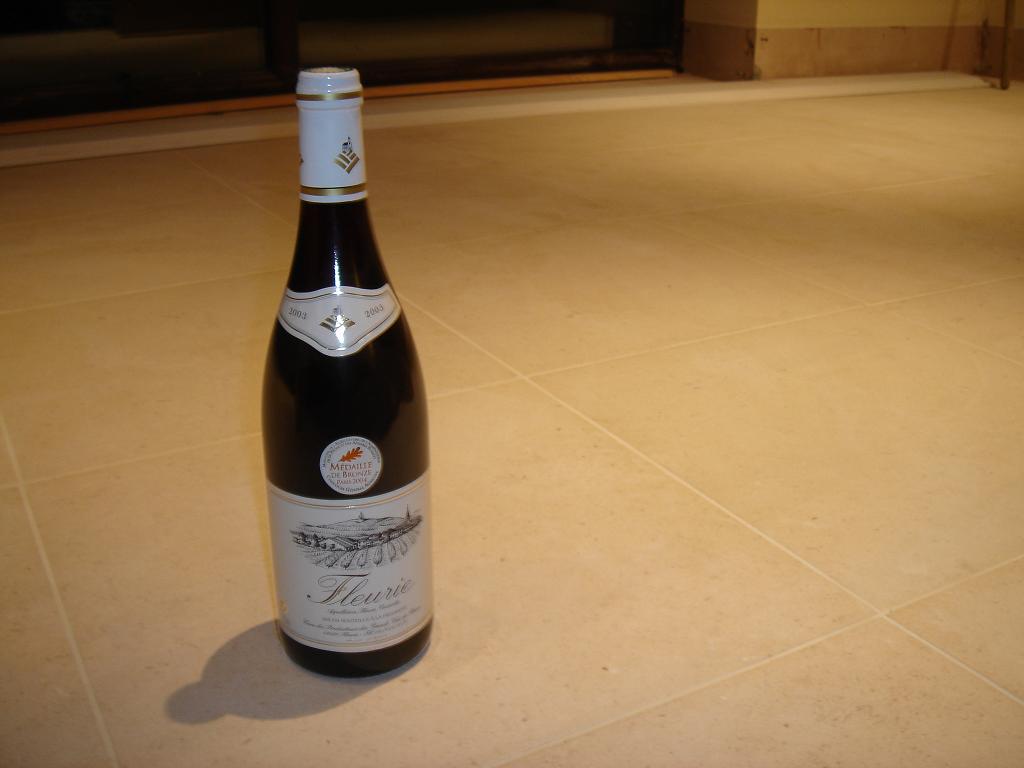 I found an old bottle that I picked up at the Cave des Producteurs in Fleurie in 2005.  It is from the legendary vintage of 2003, but with Beaujolais infamously short-lived, would it still be a refreshing slurp, or more use for making a salad dressing?
In fact I found it drinking nicely but it tasted strangely un-Beaujolais like.  I know some of the finer crus (I have some 2003 Morgon still drinking well for example) last several years.  I normally associate Fleurie with young drinking wine that should be taken about as seriously as the Telly Tubbies presenting Gardener's World.
Instead of the rush of jammy fruits, I found a more vegetal flavour, perhaps a little beet, and a plummy aftertaste with some wild strawberry in evidence.  If I had been blindfolded I probably wouldn't have guessed gamay as my opening selection in a game of grape roulette.  Here is a wine at least as serious as Monty Don presenting Gardener's World, albeit slightly less organic.  I found it best drunk as chilled as a young Beaujolais should be (about an hour in the fridge) but even as it warmed the flavours got more mellow, more Pinot Noir, more like a wine from the nearby Côte D'Or.  I liked it very much.
I have very little 2003 Beaujolais left, a fact which makes me want to invent a TARDIS, so if you need me, you will find me in the garden shed with a pair of pliers and a blowtorch.
Has anyone else stumbled across a Beaujolais Vieux recently?  How was it drinking?