La Bocana is a great waterfront bar just at the entrance to the harbour so you can watch all the idiots powerboating in and out, in what Jeffo calls their "penis extensions".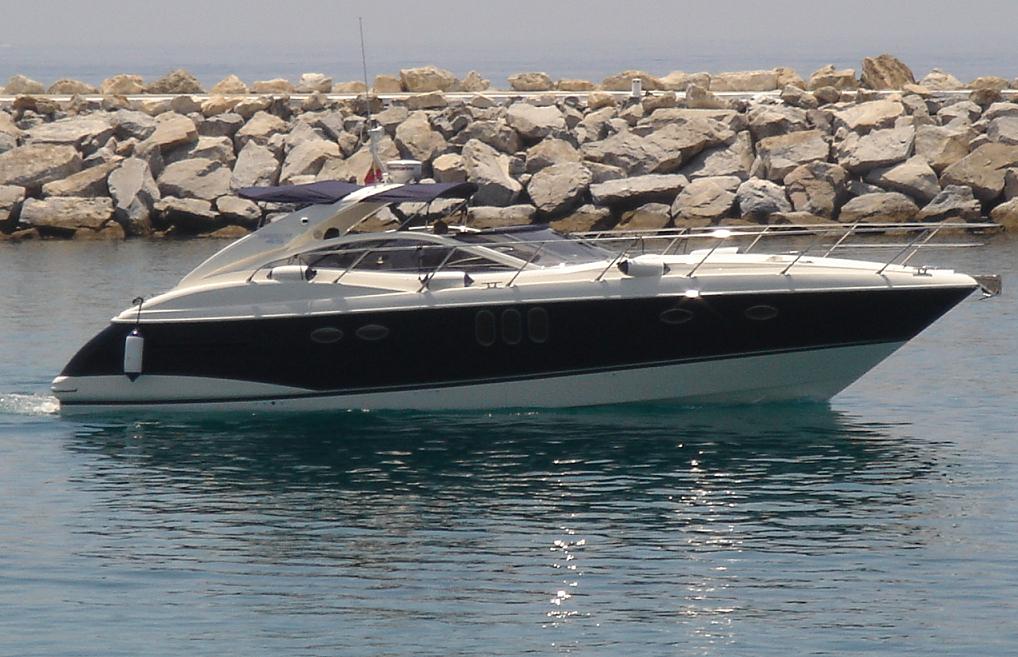 Despite this we went there the morning after the first night of our lads' trip to Banús.  After a stroll on the beach, the idea was to have a little coffee and water break so, first off, we tackled the challenge of sitting down.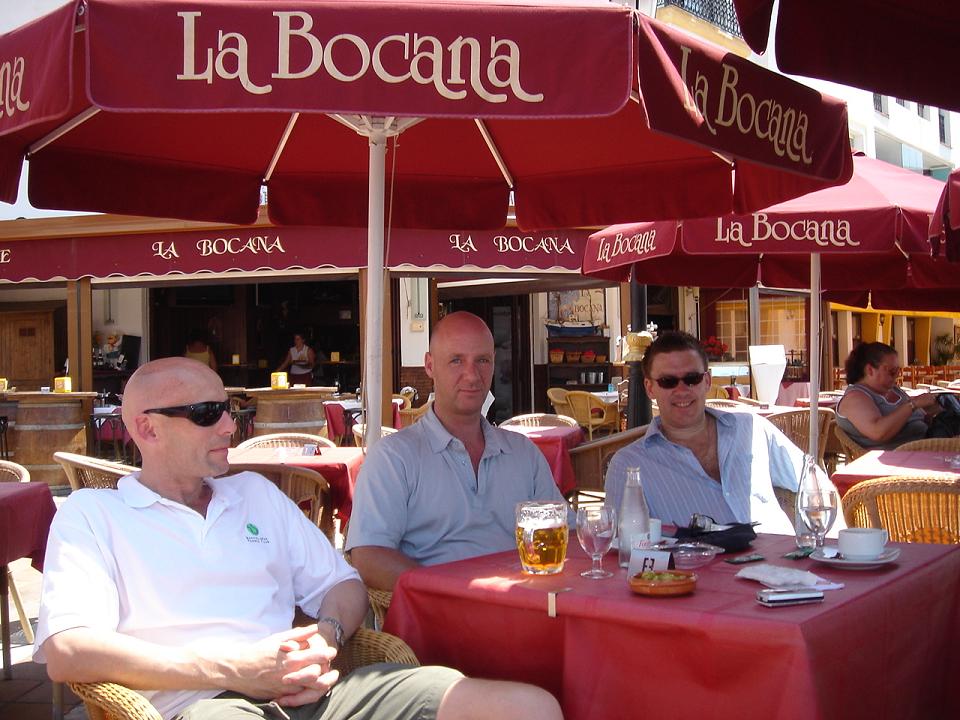 But one thing led to another and before you could say "Viagra" a bottle of wine had been ordered.  In this case it was a Marques de Riscal, Sauvignon Blanc at 17 euro.  A little too grassy but nice apricot notes, we thought.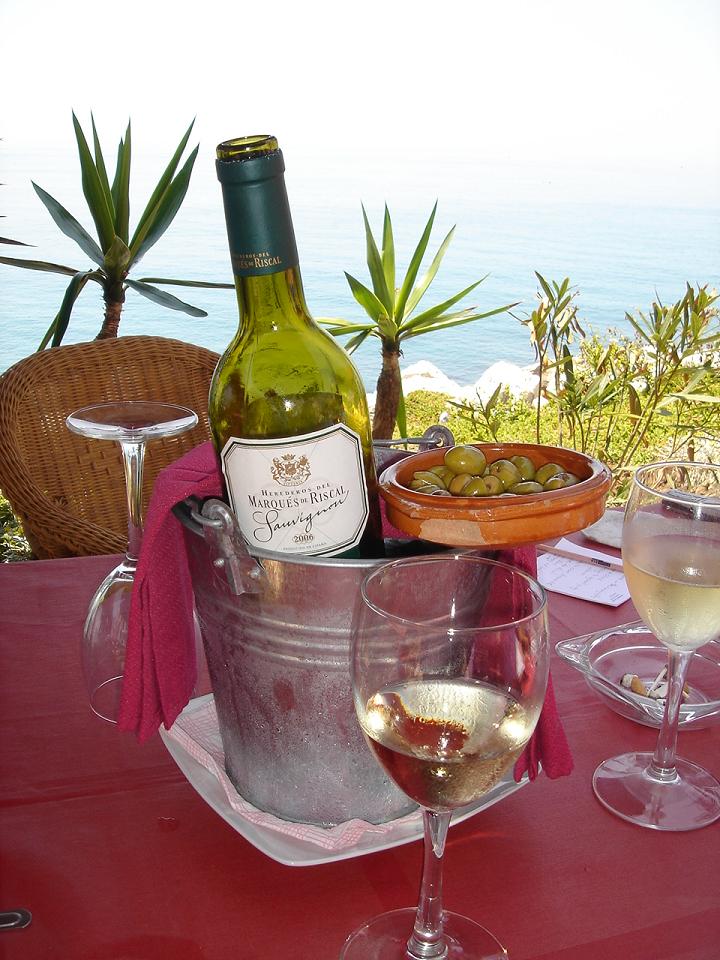 A decent start to the day (well actually it was lunchtime by now) so we sampled further.  Jeffo and Deso were on Sangria for a while.  The more cultured Paulo, Glenno and meo got onto the Torrés Vina Esmeralda at 16 euro.  A slightly sweeter flowery wine with kumquats and physalis.  Very nice.  Let's go for one more!
This time it was an Albariño from Rias Baixas, by Lagar de Cervera.  I found this at Berry Bros & Rudd for £11.95 so the La Bocana price of 18 euro looks a right bargain.  The wine was zingy and fresh with a long after taste.  It was fruity and went excellently with a spicy tapas lunch of Octopus, cured meats, Russian salad, and Boquerones (anchovies).
A moment on the lips, a lifetime on the hips, they say: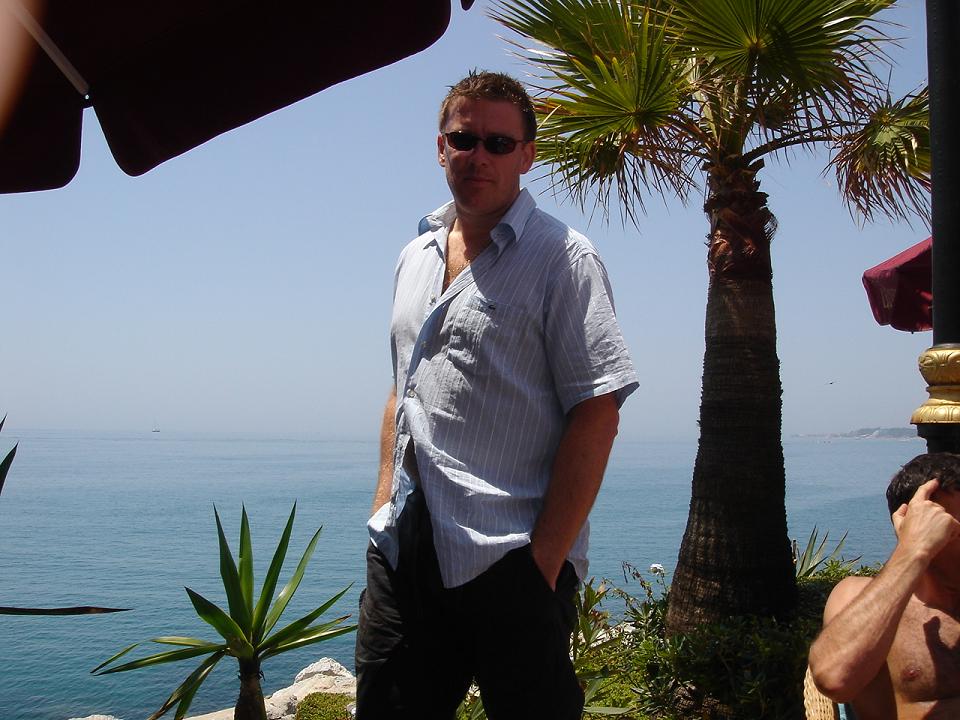 Jeff and Des had moved on to Cava Codorniu by this time.  I thought this was a reputable brand but it smelt of sewerage and seawater and tasted grim – not worth 25 euro.  If you like Cava I'd stick to Freixenet.  Time for a few more of those extensions: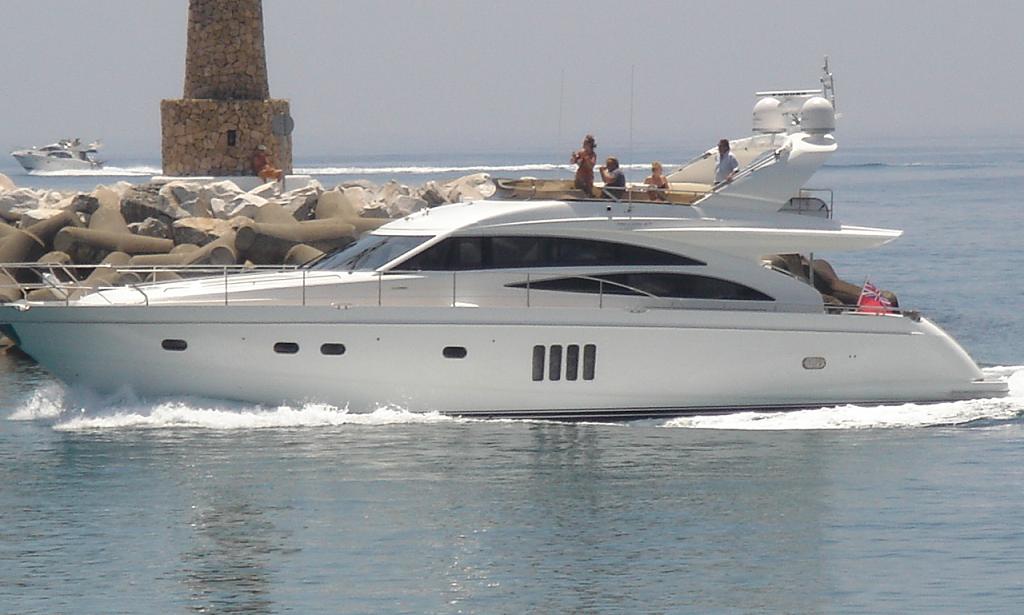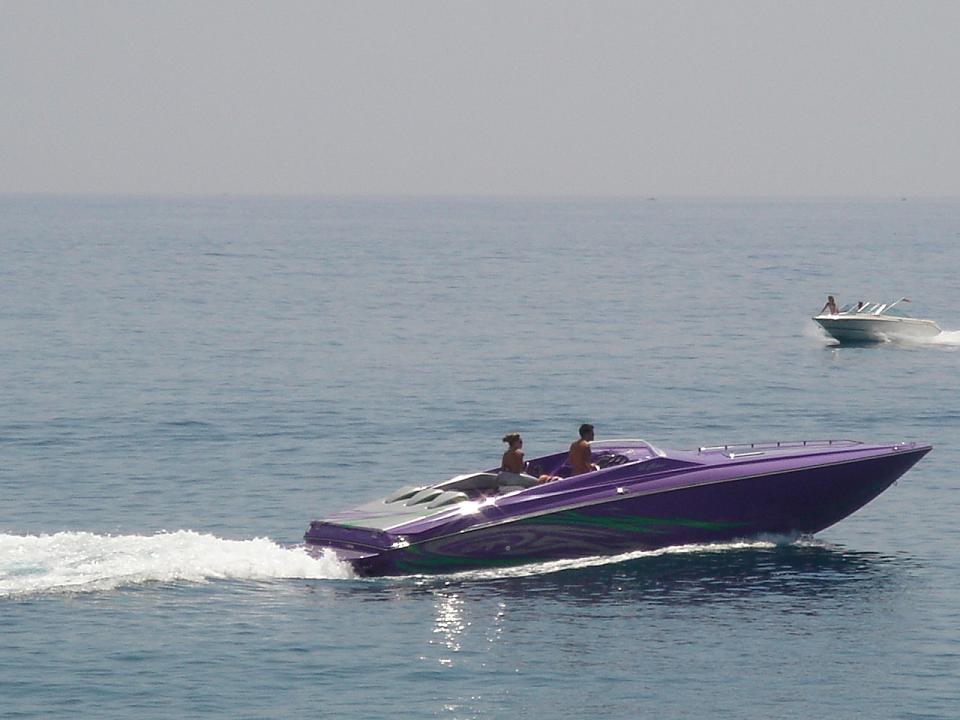 Someone with a bit of class finally emerged.  Sailing with wind takes intelligence and skill, not just money.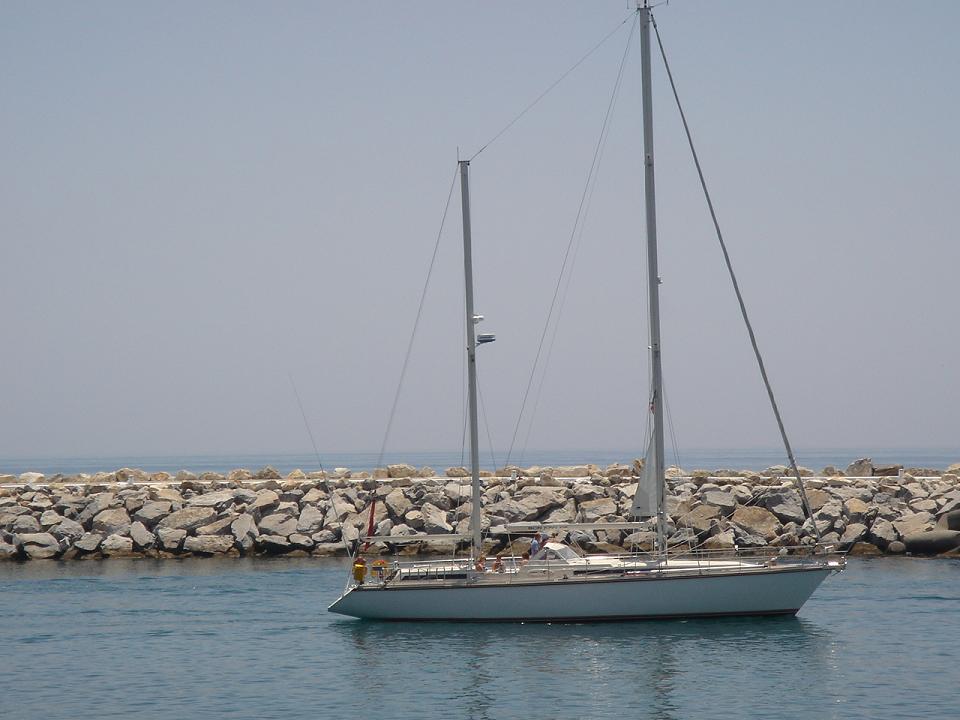 We later found out that La Bocana does excellent Paella and I would visit for that alone.  However, for an otherwise expensive resort, La Bocana offers a super VFM wine list and you don't have to look out to sea while you drink your way through it.
La Bocana, Muelle Benabola. Local 1, 29660.  Puerto Banús.  Spain.  T: + 34 952 817 386