This time, from my Wine Society 2005's, under the microscope is Château Puy Garance…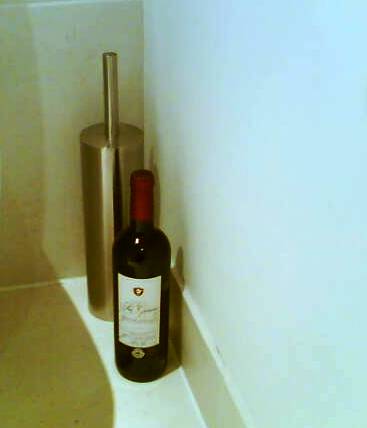 At 13.5% my preferred strength for a claret, this one was a bit earthy when first opened – tasted a bit like sucking on a plumstone.
However, it mellowed over time and tasted more of cherries later.
Verdict – unlike some of the excellent early release 2005s I have tasted, this one is too young and needs more time.  However, I think the potential is there.
I've just spotted a Sunday Times Wine Club offer for early release 2005's so in the interests of fairness I've ordered a case.  It's a mucky job but I will leave no plumstone unturned in my quest to bring you the best wine advice for the so called vintage of the millennium.
Now, anyone want to send me a sample of any of the premier crus to review?  Although I focus very hard on VFM wines, this is mostly brought on by financial circumstance…..