When my flat was constructed in 2006, at the peak of the city centre building boom in Manchester, decent workmen were hard to find, or so it seems.  One employee of venerable but notorious subcontractors, Boddgit and Scarper, found a new use for 4 inch nails:  Namely to use them not only to station a roughly fitted cupboard shelf but also to make an elegant, if unnecessary, belly button piercing in the hot water pipe that feeds the kitchen tap.
It is a miracle that this did not result in a visible leak until late summer of 2008.  The nail finally rusted away and now most of the hall floor, skirting and cupboard wall has been temporarily removed, whilst a dehumidifier is valiantly trying to soak up the excess "moisture" like a digital sponge.
I often find that Aussie Shirai (I assume that is the plural of Shiraz) are a bit drying in the mouth, so I don't drink anywhere near the amount of down under wines that I should.  I am not about to launch a flood of reviews but let's try to redress the balance one drip at a time eh?  A drop of Eden Valley "The Saviours" 2003 had been sitting in my rack for a while.  I needed something to take my mind off things.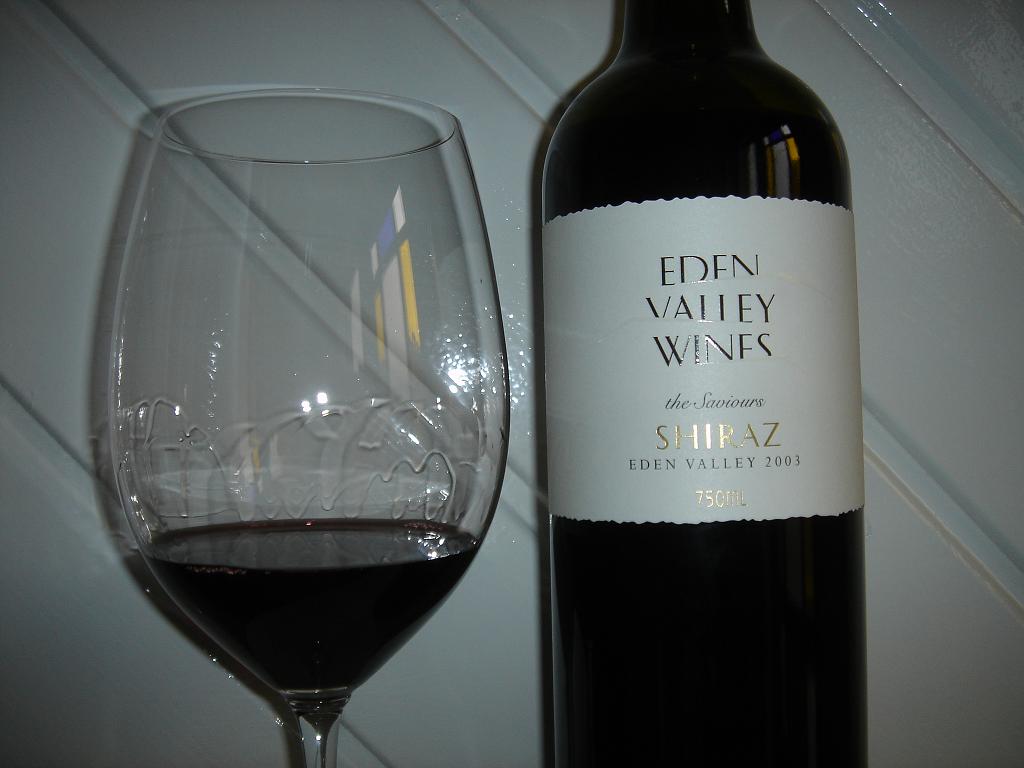 At 14.5% alcohol it threatened to be the huge blockbusting style that dehumidifies my tongue.  Certainly it is inky in colour but I find that quite sexy.  The smell is as intoxicating, rich and jammy as any hugely popular film, WWII bomb, video rental chain, or Robert Parker favourite.
The taste is dark ripe plums, with a touch of cayenne pepper and hints of apple and blackberry crumble with vanilla ice cream.  Yum.
Dandara (who built the apartment block) has been brilliant in fixing the problem and is even funding the electricity bill for the digital sponge.  A builder with an after-care department?  Almost as rare as an Aussie Shiraz that really tickles my taste buds,  But this one sure does that.
Available from the Sunday Times Wine Club at £22.49.