All too recently I have learnt just how varied Pinot Noir can be.  If Burgundy is the spiritual church of Pinot, then New Zealand is surely the moonie cult.  But there are wines from Eastern Europe, USA, South America, in fact just about every wine region feels it has to have a go at this sometimes rewarding but often fickle bedfellow.  It seems that everyone loves a challenge and nobody can resist trying to pull the Brigitte Bardot of grapes.
Some of the Chilean Pinot Noirs I have tried recently are extraordinarily good, but not typical of the wines from Bourgogne.  Most commentators agree that New Zealand Pinot Noirs are hitting the stratosphere in quality terms.  I have found many of these to be interesting too, although perhaps a little nearer, in religious terms, to the Pinot cathédrale of the Côte D'Or.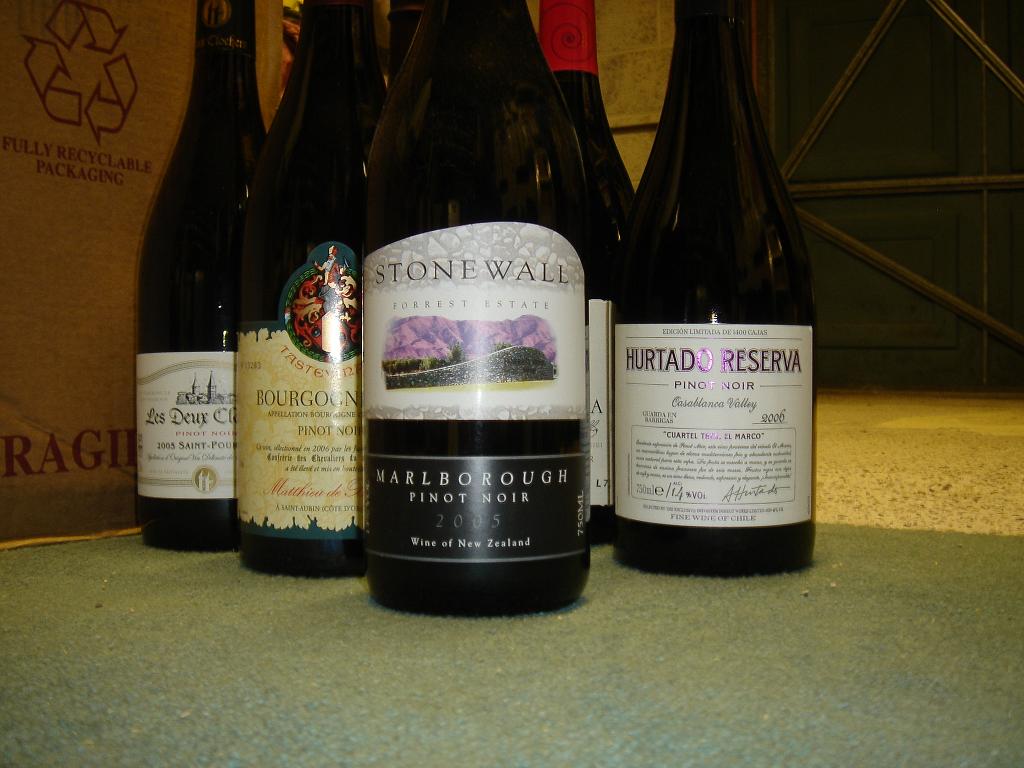 This bottle of Stonewall, Forrest Estate 2005 came to me from Marlborough via a mixed case from the Sunday Times Wine Club "Pure Pinots" at £69.99 the case.  The first thing that struck me was a boring label by NZ standards.  However, the taste was far from boring.  Strawberry, macaroon, stewed blackberry and grapefruit, is a fantastic mix and this wine added a touch of vanilla ice cream too (or did I serve it too cold?).  It took time to open up though.  This is worth opening half an hour before drinking, if you can keep your sweaty mitts off it for that long.  I couldn't.