You may recall my suspicions about a new case from Virgin Wines were mostly unfounded, as the first bottle I tried was rather nice.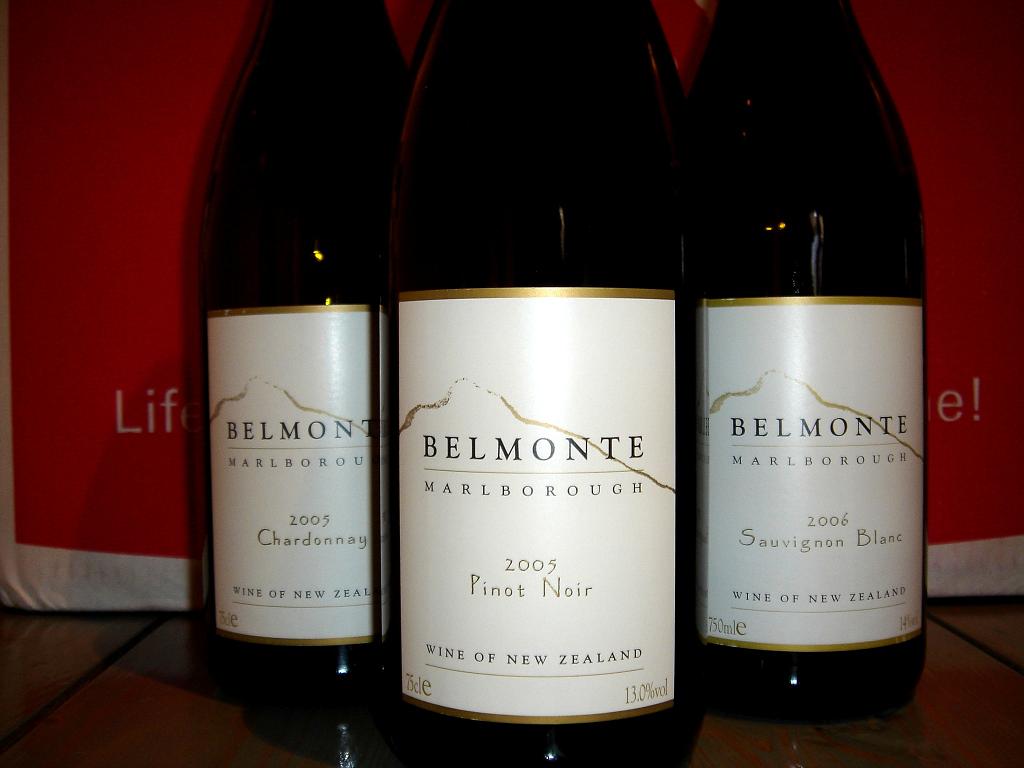 The case also contained three wines from the same stable – a Marlborough outfit by the name of Belmonte.  I tried the Pinot Noir recently with surprising results.
The first aroma was of compost, soft brown sugar and fruit compote.  The flavour quite light and fruity, brambly but with a sharpness not present in most Burgundies.
I've been sampling a few kiwi Pinot Noirs recently with encouraging results.  This Belmonte, though, was a bit thin and no better than average, even ordinary.  In fact the bland adjective cluster could have been invented to describe the experience of drinking Belmonte Pinot Noir.  I guess it's not too expensive at £9.99 (update…link broken – this wine has suddenly disappeared from the Virgin site).  I guess it's not desperately bad either, but I notice that many of the reviews on the Virgin site support my view.
Belmonte Pinot Noir is exclusive to Virgin Wines - probably just as well it's not more widely available, as there are much better wines at about £10 from any supermarket.
So the jury on Virgin Wines is still out with two successes and one moderate failure.  I'll keep sampling.