My 1986 Hand of God driven campaign to avoid everything from the land of Peron ended for two reasons.  Firstly, I finally forgave Maradona.  Lurching from national crisis to personal crisis, he cuts a sorry figure on the world football stage these days.  Secondly, Argentina produces some of my favourite wines and, at my age, there is little point in cutting ones stem off to spite ones Riedel Vinum.
This Malbec from Catena Alta is a prime example.  It is quite expensive, although nowhere near the 37M euros that Maradona owes the Italian tax authorities.  Is it worth it?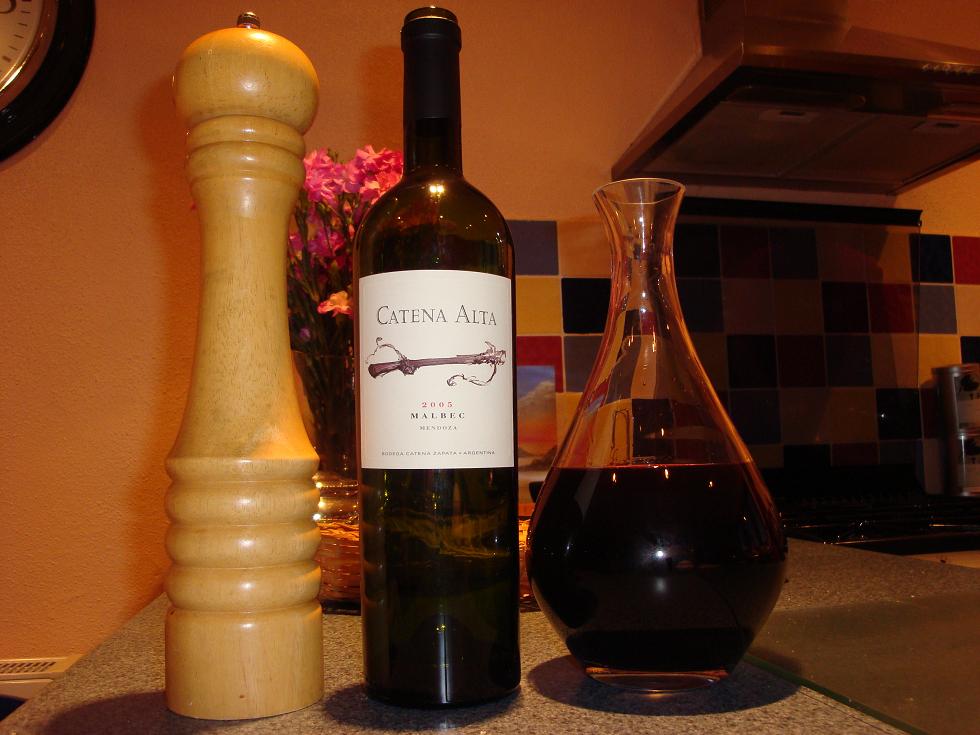 I think it's a winner but without any hint of cheating.  Beautifully creamy and rich.  Tasting of a dark chocolate strawberry cream fondant with a touch of Cayenne pepper (isn't it odd how pepper goes so well with strawberries?).
Mine was £26 from Majestic (now replaced by 2006 at same price).  At that price it is hard to argue that it is brillant value, but the quality is so much higher than most other Malbecs I have tried.  If you want to impress, perhaps you need to save up.  I think it's worth the extra grunts.