When you join a wine club, the first thing they do is try to get you to commit to a monthly/annual/quarterly case of wines "to help you explore the wine world you might not otherwise experience", whereas you are stupid if you don't realise that it's just a plan to get a commitment to spend.
On this basis I was once stupid enough to subscribe to the Sunday Times Wine Club's "Cellar Classics", a six monthly case of 6 reds and 6 whites of about £10 a bottle.  In the end I decided I could pick the wines better myself and cancelled. 
I still have some of the wines however, and last night pulled out of my rack a Lalande de Pomerol 2003 Christian Moueix Private Reserve.  He apparently watches over this wine whilst looking after his other stable of properties, the fire breathing stallion of which is Chateau Pétrus at a price per case that would consume a month's salary for most mortals.  So with a "Mr Bordeaux" reputation, I figured this could be a good bottle for a tenner.
I tried this one over a barbecue (well, with a barbecue).  Fillet Steak was shipped over from Michael's in Finglas – supplier to the Taoiseach and the President of Ireland I hear.  So it deserved a good bottle to complement it.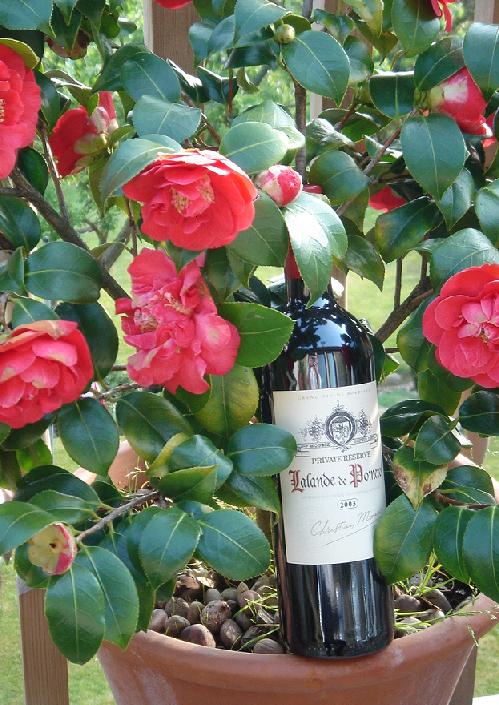 I am pleased to report that the wine was lovely.  An overwhelming taste of Crème Brulée, I don't think I've ever tasted such a distinct flavour in a wine.  Very nice indeed and went well with the Steak.
That's not to say I am in favour of regular mixed cases (or indeed against them really).  Just choose wisely and be prepared to change or cancel whenever you feel.  However, you should be encouraged to buy wines you wouldn't otherwise have tried.  If you are not adventurous enough to choose your own wines then having someone choose for you can yield an odd marvellous surprise.