I've been on a crusade recently, to try to persuade the public that white wine is almost always served too cold, whilst red wine is almost always too warm.  I have appealed to restaurateurs and bar owners to join my Wine At Right Temperature (WART) campaign, but every single one has responded that they are merely reflecting public demand and, in any case, displaying my helpful acronym in the window of their premises is hardly likely to invite custom.
This is a bit like saying that the media is a reflection of society, when most sane people admit that it plays a leading role in many circumstances, and as a minimum is quick to jump on any bandwagon as soon as it looks like there is any public support.  Take the current credit crunch.  The media, including respected sources like the BBC, are constantly talking the economy into a recession.  Soon enough, it becomes a self fulfilling prophecy.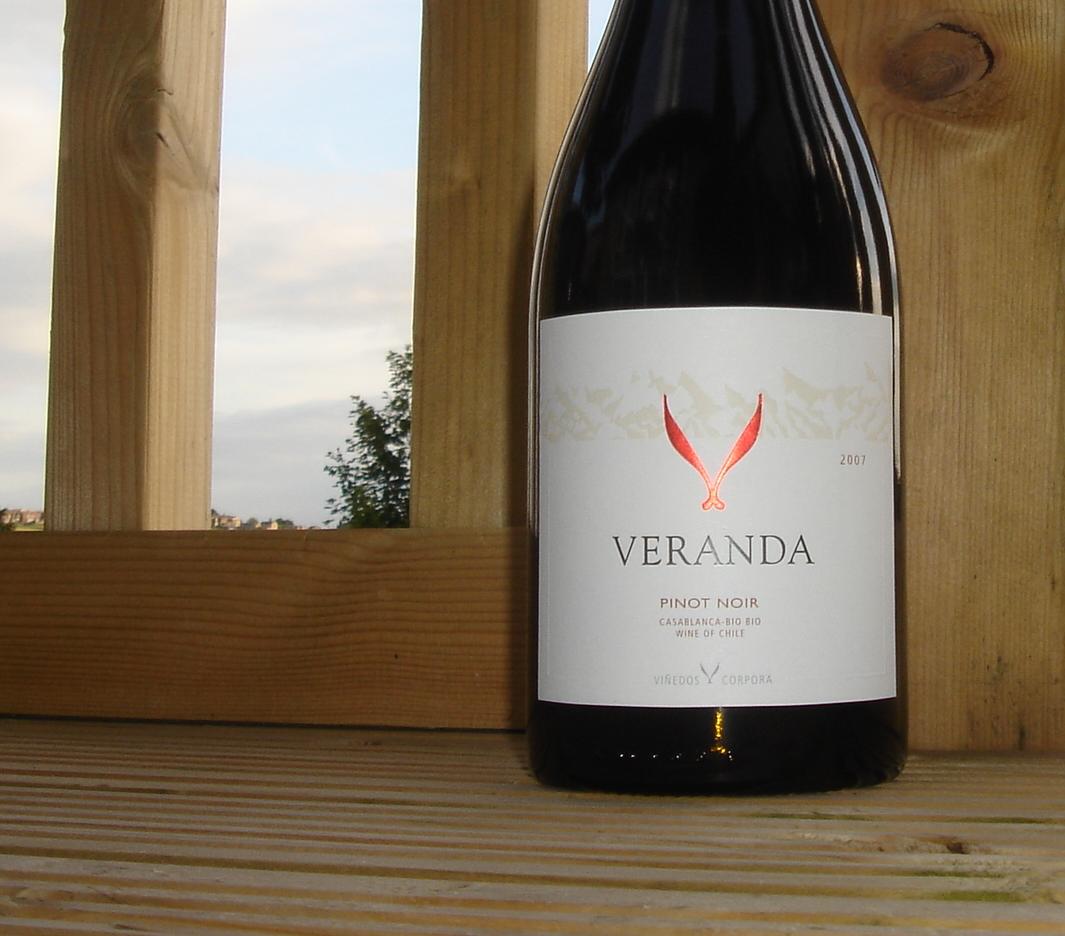 Maybe we could use the same sentiment with wine temperatures.  If the wine "media" (wine makers, suppliers, bars, restos etc) started talking us into a different way of thinking, then maybe our habits would change.  So, I was delighted to read on the back of this bottle of Veranda Pinot Noir "Serve at 10-12°C!"  This is a couple of degrees colder than even I would serve a Pinot Noir, but I took the advice, whilst taking heart that my campaign has its supporters.
This Chilean wonder came from Virgin at a fairly weighty £9.99.  There is less barnyard on the nose than a typical Pinot Noir – more dried fruits like the type you get on a breakfast cereal.  Some raspberry and strawberry in the smell and the taste but the biggest sensation for me was of liquorice pipes with those sweet tasty sprinkles on the end – yum.
From Casablanca's Bio Bio Valley, it comes from Agustinos Winery, and tastes top notch for such a young wine, providing you serve it at the right temperature, of course!