Deep in the heart of the bustling part of Soho, there are a number of back street food places, some cool and trendy, some cheap and snacky, some boring and yucky.
The Mediterranean Café on Berwick Street has been there for yonks and that's because it's good.  If you are on a date or looking for a romantic meal with a difference you must try this place.  Don't be put off by the slightly shabby exterior. The food is great, the welcome is so spot on, and the value is unbelievable.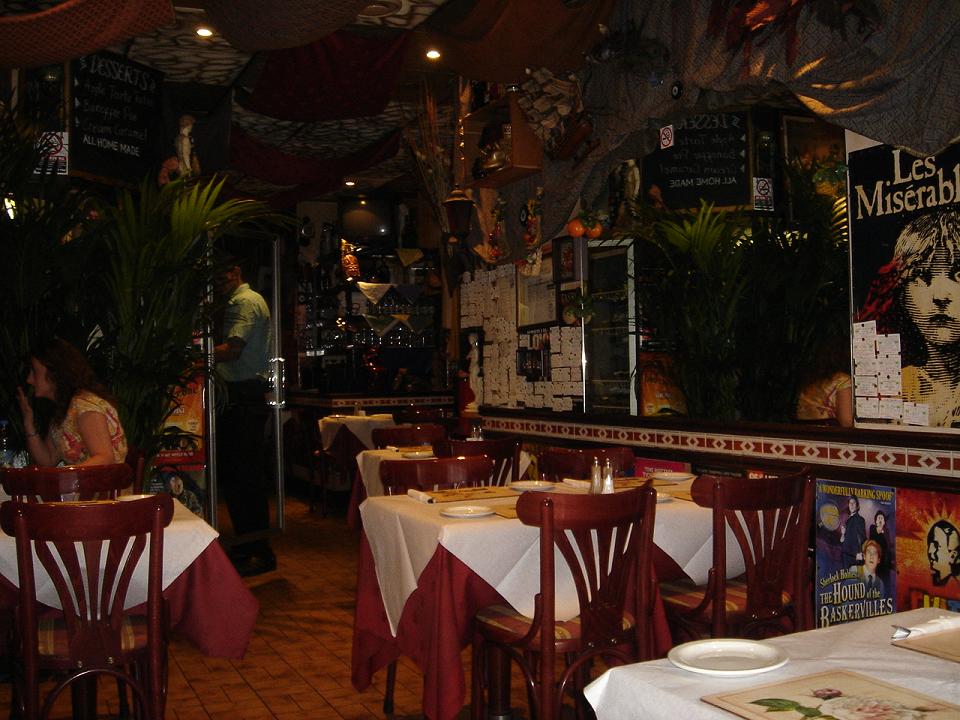 We had eaten here before but with an hour to kill before Mary Poppins, we nipped in for a quick glass of house white.  A Turkish number called "Cankaya".  No more information than that, other than the price, £2.95 per glass, £12.50 per bottle.  The taste was much better than I expected with some grapefruit and floral notes.  I suspect it would accompany Turkish food superbly.
It was better than the glass of wine at the Price Edward Theatre where we saw the brilliant production of Mary Poppins.  The stagework was simply breathtaking and very inventive and all the old favourite songs were there.  I only wished I was six years old again.
Although we didn't eat this time, I can assure you the food at the Mediterranean is just superb and very good value.  A 2 course lunch with a good choice of dishes is only £6.50.  Evening special of the day was a two course dinner with Halibut for about £15 including a glass of wine.  However, it is equally a place to drop in for a drink and a chat either outside in the sun or inside in the souk like interior.
I have to find one bad thing about a place and in this case it's the wine list.  In an otherwise thoughful selection I found bloody Sancerre les Collinettes.  I shiver every time I see this on a wine list.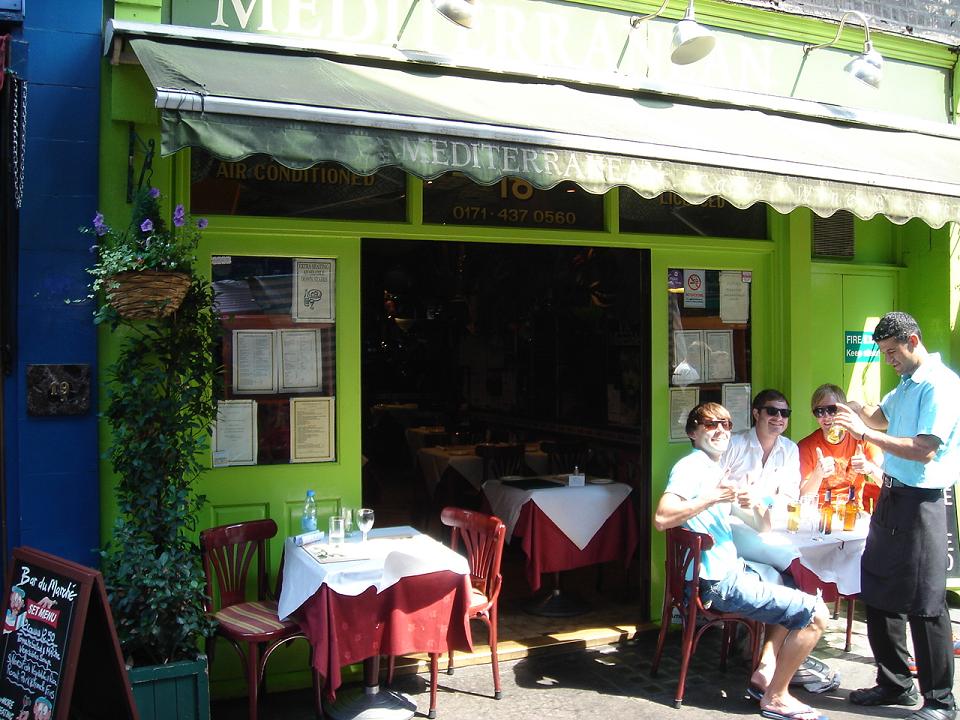 Don't let that put you off an otherwise top eaterie.  Just get down there and try the place.  It's supercalifragilisticexpialidocious!
Of course if you would rather feed the birds, you might still find a nice old lady on the steps of St Paul's selling crumbs for tuppence a bag.
Mediterranean Café. 18 Berwick Street, Soho, London.  W1V 3RG.  T:  020 7437 0560.  F: 020 7494 1202.
E: welcome@mediterraneancafe.co.uk.
W:Â  http://mediterraneancafe.co.uk